Zip-line Tour Experience with Cape Canopy Tour
Grabouw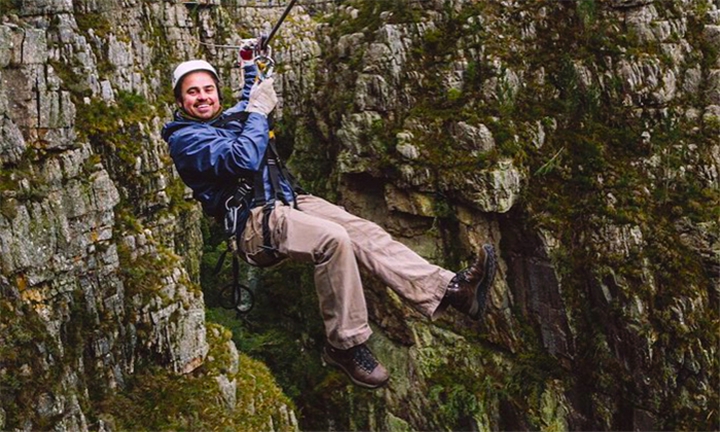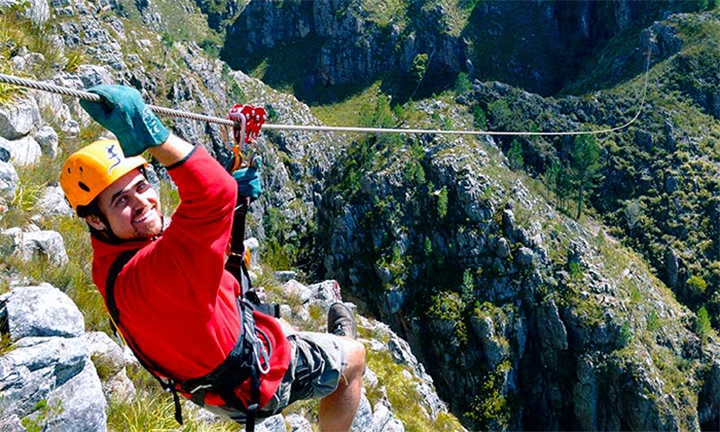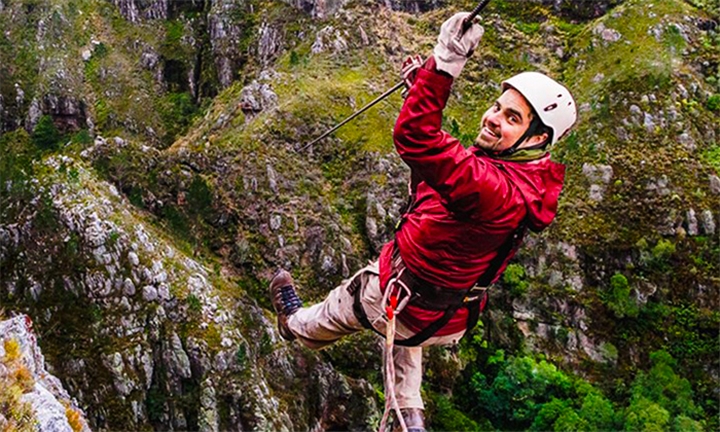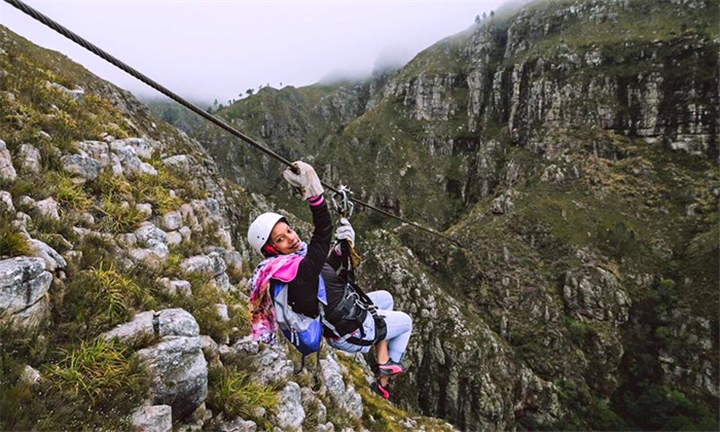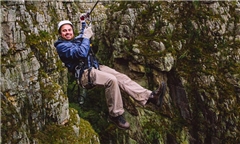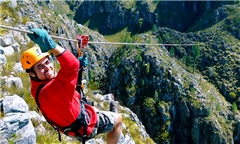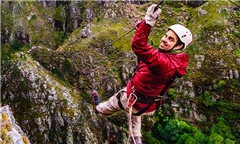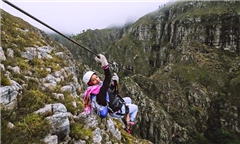 Just an hour from Cape Town, the Cape Canopy Tour is situated in a World Heritage Site within Cape Nature's Hottentots Holland Nature Reserve, located in the scenic Elgin Valley. Voted 2nd best new activity in the world by Lonely Planet for 2015. The tour consists of eleven thrilling slides, some over 300m long, each ending on a platform constructed on the cliffs and fynbos covered mountain slopes above the Riviersonderend Gorge. A unique suspension bridge between a narrow sandstone ravine high above a spectacular double waterfall is guaranteed to be one of the unforgettable highlights of the tour. Cape Canopy Tour is a fully guided nature experience with a strong emphasis on client comfort and safety. Two trained guides will accompany each group on the 4-5 hour tour. They will provide information about the endemic fynbos and geology of this unique World Heritage Site.

What's The Deal?
Zip-line experience – R799 (valued at R895)
The deal is valid until 30 September 2018.

Operating hours: Monday to Sunday (07h00 – 15h00).

Only one voucher per person. Seven as a gift.

No Refunds will be processed once voucher is bought.

Please make bookings as soon as possible after purchase, as this activity books up quickly.

Subject to availability.
Redemption Instructions:
Click on link–

http://capecanopytour.co.za/

Click on "Book Now" in the Cape Canopy Tour block, please do not click in Cape Canopy Tour Gift Voucher.

On the righ under 'Start Booking' select the following:

Click on drop down menu next to 'Quantity', select amount of people are booking for.

Select a date under the 'Choose a Date' option (Only dates in green are available)

Select a time from the 'Choose a Time' drop down list.(Availability will be shown on drop down list)

Click on 'Book Now'

Review your booking.

Click on voucher code field and enter Hyperli Voucher Code

Click on 'Use Voucher'

Repeat steps 9 and 10 if you have bought vouchers as gifts and want to use them in the same booking.

Complete all fields under 'Contact Details / Credit Card Billing Address'

Enter Dietary Requirements if any

Click on 'Submit'

This will take you to a booking confirmation page if your shopping cart total is R0.00

If there is a balance due you will be taken to the credit card payment page.

Please enter your details and take note that you will be charged for this transaction,

You will receive booking confirmation from Cape Canopy Tour.
Further Information:
Only valid at Cape Canopy Tour.

Please arrive 20 minutes prior to your tour time, as tours will depart on time.

If you have any medical conditions, and are unsure, please contact your doctor before the time.

Clients are advised that the tour includes a 1km hike out afterwards and a bumpy 4x4 trip to the top of the mountain and back.

A moderate level of fitness is therefore required.

Moms to be: We apologise – due to the bumpy 4x4 ride, this tour is not for you while you are pregnant.

We suggest a weight restriction per person of approximately 120kg to 130kg – this restriction is not

weight related, but rather imposed by the size of the harnesses we use and is based on the circumference of the straps around the body.

Our minimum age is 5 years old, and the children will need do the tour in tandem with the guide.

This is an adventure activity, therefore we have a strict no drinking prior to the tour policy.

We reserve the right to prevent guests suspected of alcohol consumption from joining the tour.

Picture displayed is only a representation.
In a Nutshell
The deal is valid until 30 September 2018. Operating hours: Monday to Sunday (07h00 – 15h00). Only one voucher per person. Seven as a gift.