Windows 10 with e-Careers
Multiple Locations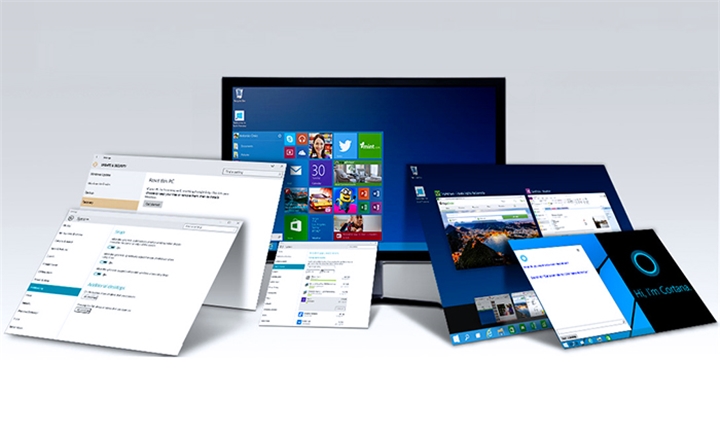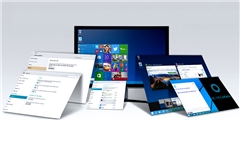 Power through the new generation of Windows software, with this comprehensive course that will help all students gain fundamental knowledge of this brand new Microsoft Operating System. In an ever-changing world, where computer technology is constantly developing, it can be debilitating if you stay in the past. Bring yourself bang up to date with this exciting new course that will have you understanding every aspect of Windows 10 in no time at all.
Prove your Worth as an Employee
As more and more businesses migrate to Windows 10, it would be advantageous if, as an employee, you know how to use it optimally. Likewise, if you are hoping for a new job role and wish to stand up above your competition, adding Windows 10 to your skill profile could be why the employer hires you over other candidates. Get to grips with this revolutionary platform that reintroduces some old favourites and adds some brand new features, and become an efficient user of the OS.
It will provide students with an understanding of all aspects of Windows 10, from its uses to its deployment, OS management and device management.
This course would be ideal for anyone who wishes to enhance and prove their technical skills, by earning a certification in the very latest in Windows developments. It would be of particular use to individuals who work in the IT field, who need to understand how to use Windows 10 in advance of business migration to the new Operating System.
Get to grips with the basics of Windows 10, including start up, navigation and shutdown.

Learn how to use File Explorer with ease and precision.

Understand how to use various Windows applications that come as standard with the new OS.

Gain insight into how to browse the web using Microsoft Edge and enjoy a better browsing experience.

Learn how to modify and personalise your Windows desktop, from general settings to more advanced customisations.

Understand how to connect devices and backup important data.

Know how to manage user accounts, including adding, removing and altering administration duties.

Build your confidence with the maintenance and protection of Windows, and how you can monitor its performance.

Feel comfortable navigating the Control Panel and using the various functions and settings within.
Advantages of this Course
Online learning means students can enjoy convenient and flexible learning, which can be balanced with current work and home commitments.

Easy to navigate course, split into defined modules, which will allow you to have complete control of what, and when, you study.

In just a few weeks, you can take your IT and Windows abilities to the next level.

Online resources available will help prepare for the final assessment, including expert-led training, visual demonstrations, multimedia presentations, quizzes and exam simulators.

Fast forward, pause and repeat lectures to ensure you don't miss anything. Mould the resources to suit your personal requirements.

Flash Cards and Education Games help to keep students engaged and attentive; hone your skills and stay focused with fun games that will improve retention of course material.

Collaborate with other students via the social networking system, for guidance, support, and discussion.

Improve your Windows productivity and effectiveness, and use this course to your advantage.

Validate skills that can be crucial for a successful business and help the business you work for to migrate to Windows 10 with relative ease.
Getting Started With Windows 10

Using File Explorer

Using Windows Applications

Browsing the Web with Microsoft Edge

Customising Windows

Connecting Devices

Managing User Accounts

Backing up Important Data

Maintaining Windows

Protecting Windows

Monitoring Performance

Working with Control Panel and Settings
Validity: The deal is valid until 31 December 2020.

Only one voucher per person, one additional voucher may be bought as a gift.

Customer service support 24/5 – call +44 (0) 203 198 7700 or email info@e-careers.com.

12 months unlimited access to course content.

Training platform runs on any Flash-based computer. Hyperli does not cover any additional tax, service charge or gratuity.

Compatibility: Windows and Mac.

No software included.

Course completion certificate included.

Browser settings need to be changed when using a Mac. Information found here https://www.e-careers.courses/faqs

Image displayed is only a representation.

Hyperli does not cover additional tax, service charge or gratuity.
For more information click here
To redeem go to https://www.e-careers.courses/redeem-voucher

Enter your voucher code and click 'Redeem'.

Enter your details and your email address.

You will then receive an email with instruction on how to access the course within three working days of redemption.
In a Nutshell
The deal valid until 31 December 2020. 12 months unlimited access to the course. Course completion certificate included. One voucher per person; one additional voucher may be bought as a gift.