Ultimate Microsoft Office at Excel with Business
Multiple Locations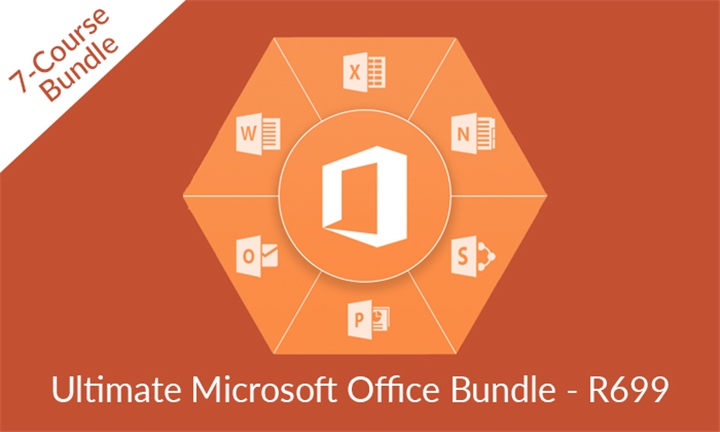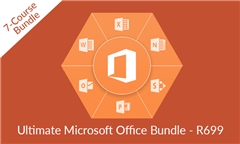 Increase Your Earning Potential by Unlocking the Power of Microsoft Office!
Stay ahead of the curve and get a competitive advantage in your career by conquering Microsoft Office with our course bundle.
Why learn Microsoft Office?
Microsoft Office is essential for countless organisations. Sharpening your skills with our Microsoft Office training could save you hours and improve your productivity ten-fold.
Master Microsoft Office and you will be free to produce your most significant work yet. Exploit the full functionality of the Office suite, boost your credibility and confidence to be able to do exactly what you want to do in Excel, Powerpoint, Word, Sharepoint and Outlook.
Ultimate Microsoft Office – R699 (valued at R5372)
The Courses you get with this Bundle and what they cover:
How Excel works, how to navigate and design a spreadsheet

The most popular formulas including IF, VLOOKUP, COUNT, SUM, SUMIF

To use Pivot Tables, Pivot Charts and Basic Macros

To create beautiful looking graphs and charts

Formatting, including; conditional, cell and number formatting

How to print what you want
Use advanced graphs in minutes instead of wasting hours trying to figure them out

Increase interactivity by automating your spreadsheets with macros and VBA

Solve complex problems with superpower functions

Turn raw data into 'must make' decisions using PivotTables and PowerPivots.

And more!
The primary uses of pivot tables

How to identify the best and worst datasets

To filter, sort and group PivotTable™ data to maximise its usefulness

How to present your data clearly using PivotCharts and Conditional Formatting
PowerPoint terminology and rules of thumb

Tips and shortcuts to improve your PowerPoint speed and efficiency

About using text boxes, shapes, images and drawing tools

How to create impressive transitions and animation

To customise and format PowerPoint to your taste

How to make a presentation flow using charts, graphs and tables
Automating tasks in Word and using Macros

Paragraph and Font formatting Using Tables, Graphs, Schedules, Images and Graphics

How to Mail Merge

Working collaboratively in Word

Customising Word and coping with long documents
About SharePoint structure, architecture and navigation

The different levels of SharePoint access

How to use SharePoint libraries, lists and organise and manage documents

About using SharePoint in teams and workflows for business processes

How to use SharePoint Business Intelligence and using SharePoint with Excel
To customise the Outlook interface

How to compose and send emails that create the right impression

To use Outlook to automate email management and monotonous tasks

To manage appointments, meetings and tasks in your calendar

How to prevent a build-up of junk mail and improve your productivity

The Bundle Covers:

Basic to advanced Excel formulas (SUM, IF, VLOOKUP, INDEX, MATCH).

PivotTables, PowerPivots, Macros and VBA.

Managing Outlook emails effectively.

Using automation to save time.

Creating presentations in PowerPoint that will impress and amaze.

Getting the most out of Word including mail-merge, formatting, automation and customisation.

Organising, managing and searching in SharePoint.
Validity: The deal is valid until 31 December 2020.

Online redemption required. To redeem, go to: https://excelwithbusiness.com/redeem/

Course content available for 12 months from registration date.

Internet connection required.

NO refunds on codes deals.
In a Nutshell
Validity: The deal is valid until 31 December 2020. Online redemption required. Course content available for 12 months from registration date. Internet connection required. NO refunds on codes deals.