Kizomba Dance Lessons at HNS Salsa
Paulshof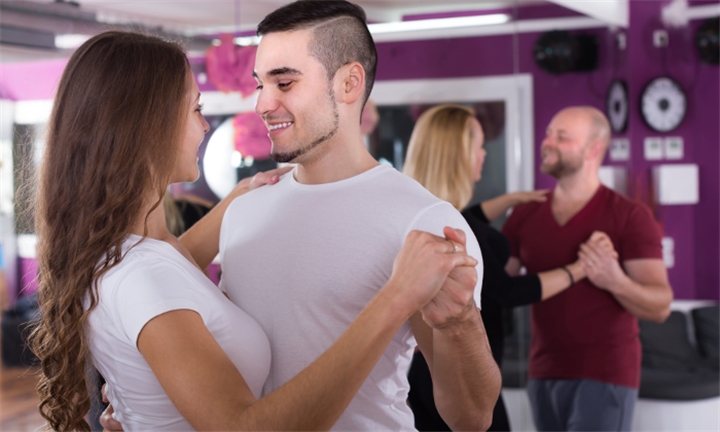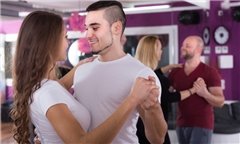 HNS Salsa is a Johannesburg-based dance studio which offers various dances including Bachata, Salsa, Kizmoba and much more!
Whether a regular or first-timer, HNS provides a professional environment for all to express themselves and get a taste of the sultry dance and choose to take their new hobby to the next level
Let the beat and rhythm take control!
3, 5 or 10 x Kizomba dance lessons (depending on the option bought)
Bookings are essential: call 072 265 6101

Email your voucher to vicky@hnssalsa.co.za

Present Hyperli voucher on Arrival

Only valid on Tuesdays

Valid for New customers only
Originating from Angola and combining elements of European ballroom dance with African dance movement and timing, Kizomba is characterised by a slower, romantic, more sensuous rhythm
About the Kizomba Dance Lessons
Kizomba is a partnered dance, which some call the African Tango and it originated from Angola

Gained popularity throughout Africa, then into France and now World Wide

The music is slow, rhythmical and smooth, mostly sung in Portuguese and French, but these days you hear the Kizomba beat in commercial music like Sorry by Justin Bieber

Kizomba is one of the most popular genres of dance and music originating from Angola

It is a derivative of samba, with a mix of Kilapanda and Angolan Merengue, and sung generally in Portuguese

It is music with a romantic flow

It was the Kimbundu name for a dance in Angola as early as 1894.
On arrival you pay a lesson fee and receive a sticker as receipt of payment

Grab a drink at the bar, find a seat and get chatting to the other Salsa/Kizomba-Holics

You will know when the lesson is about to start as one of the appointed instructors will be calling you to join them on the dance floor

The instructors will teach the 1st half of a routine and then put it together with a song

Break for 5 minutes, to rehydrate

The 2nd half of the routine is taught and then danced/practiced to another song

To end, a warm down song (old and new students are expected to join in)

Students are encouraged to stay after the class, practice and enjoy the Latin Rhythms
Smart to casual, just not gym gear

To start off with, it is not necessary to have dance shoes, but if you enjoy dancing, it is best to have the right tools

Rubber soles e.g. takkies/trainers are not advised as you tend to stick to the floor

Office work shoes for men and for the ladies a bit of a heel helps you into your turns

Do not wear loose sandals or flip flops
Levels and When to Move Up
You must have completed four to five beginner lessons, with practice after the classes before moving on to level two

With no practice, you will not improve

After class, turn to the first person you see and ask them for a dance

Once you are completely comfortable with the basic Salsa steps and turns, you may move on to level 2
Here you learn the fundamental moves of Salsa/Kizomba, giving you the best foundation to be a great advanced dancer

So don't rush this class

In this class there is a seven-week syllabus, which you need to have completed the syllabus three times before considering moving to the next class

Here it is always advised to ask your instructor if they think you are ready to move up another level
Level Three: Intermediate/Advanced
In this level, you are taught a new sequence every week, giving you new ideas to put into your dancing

You are not expected to remember everything, but make sure you take away one new move, and practice it after class and try to implement it at the next Salsa Party
Tuesday only

Venue: OTG Bar & Kitchen

Address: Cambridge Crossing, Cnr Stonehaven & Witkoppen - Paulshof

Beginners: 19h15 to 20h15

Improvers: 19h15 to 20h15

Intermediate: 20h30 to 21h30
Salsa, Bachata and Kizomba

Email vicky@hnssalsa.co.za for more info
The deal is valid for three months from date of purchase.

Bookings are essential: call 072 265 6101

Email your voucher to vicky@hnssalsa.co.za

Present Hyperli voucher on Arrival

Only valid on Tuesdays

Valid for New customers only

1 Hyperli voucher per person; 4 additional may be bought as gifts for others

48-hour cancellation policy applies
In a Nutshell
The deal is valid for three months from date of purchase. Bookings are essential: call 072 265 6101