Tandem Paragliding Flight with Parapax - Tandem Paragliding
Signal Hill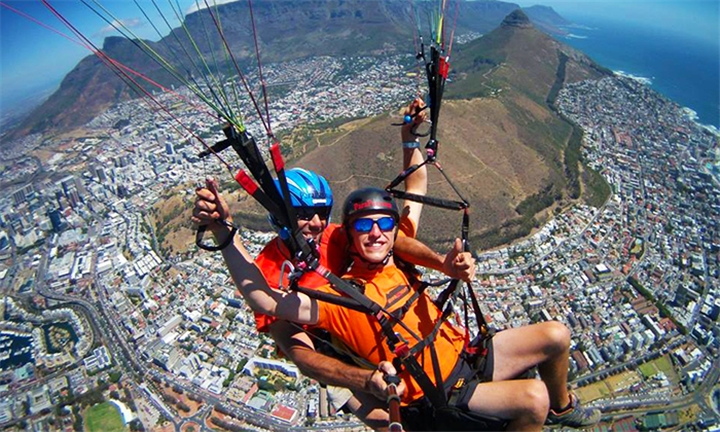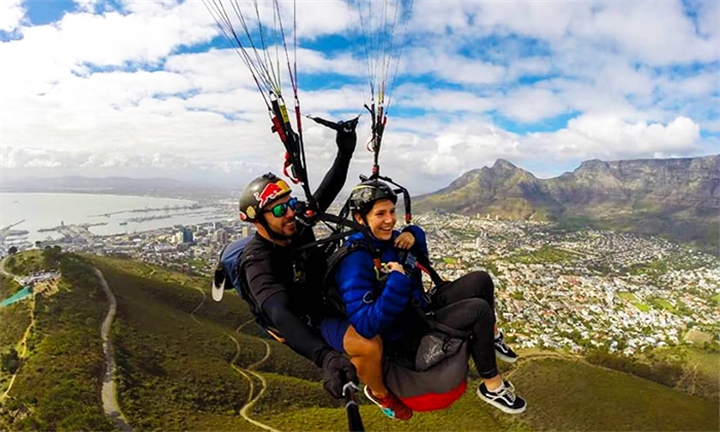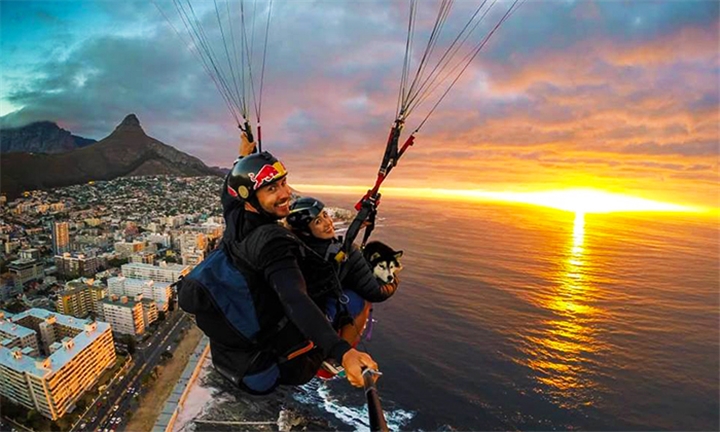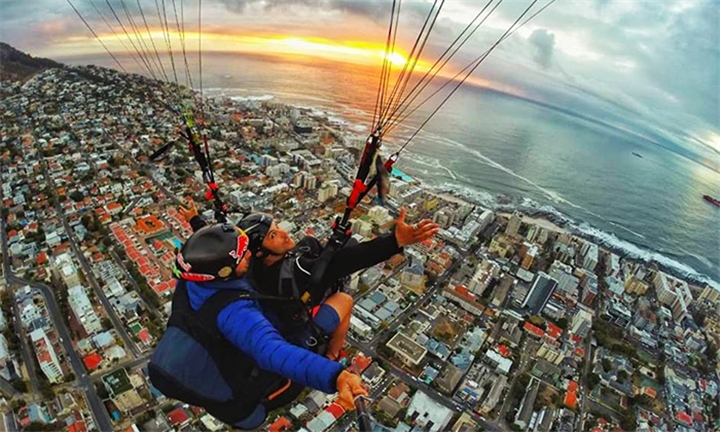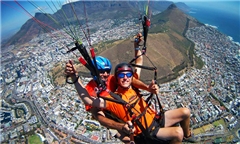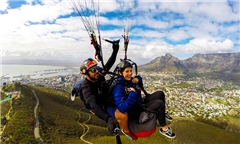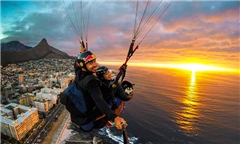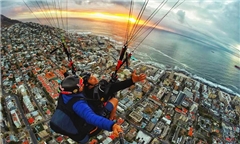 Life is a journey, make the most out of it and explore Cape Town from above and experience the freedom that tandem paragliding can offer!
Enjoy the rush of the wind in your hair and being higher than you've ever been before with Parapax and a Tandem paraglide. Enjoy a birds eye view of the gorgeous city below, spectacular panoramas of the Table Mountain and the City Bowl.
Clear blue skies or magical sunset moments is what you can look forward to when you set off from Signal hill or Lions head, two of the best loved spots in Cape Town, boasting great views of the city that changes from sunset to magical night lights.
Fly with us for an unforgettable, exhilarating experience!
Tandem Paragliding Flight for One – R1129 (valued at R1250)
Tandem paragliding flights involve a candidate students being securely strapped into a comfortable flying harness positioned in front of the pilot and connected to the pilot and the glider. The tandem glider is specially designed to carry two people and is nearly twice the size of a regular solo paraglider.?
Minimum Age: 3 years

Minimum Height: 0.5 m

Maximum Height: 2.5 m

Fitness Level: No Fitness Requirement

Qualifications: Not Applicable

Maximum Weight: 135.0 kg

Certification: None Required

Experience Level: No Experience Requirement
We always meet at the very end of Signal Hill Road, under the first thorn tree, on the take-off site, at the parking place, (NOT at the Lions head parking lot) when we are flying in Cape town.

Meet our friendly Parapax staff (look for our orange branded t-shirts and red caps).
This service is very weather dependent.
Please bring sensible, good, closed shoes (running shoes/trainers/sneakers/takkies – whatever you like to call them). Mountain and hiking boots are even better.

Any kind of sandal, Croc, flip flop or anything that flips or flops is NOT good.

Clothing-wise, wear shorts if it's hot, but generally Jeans and a T-shirt with a windbreaker is the best bet.

We include everything needed for the flight (helmets and all flying equipment) as well as water, suntan lotion, snacks and refreshments.

Naturally, it's best is to drink lots of water and use that suntan lotion before arriving.
Sun-block (sunscreen) and hat (it's often sunny and we don't want you getting sunburned!) and drinking water!
Spectators can wait on the ground for the guests to return
With a passion for flying, Stef Juncker launched the idea of Parapax in 1999. Parapax is the market leader and original tandem paragliding company in Africa. A team of highly experienced pilots and managers make this exciting, well thought out company a success. The crew always put safety and fun first, standing well out amongst our competitors.
Today Stef has over 15 000 accident free flights and prides himself on running one of the world's best tandem paragliding businesses.
Validity: The voucher is valid for 3 months from date of purchase.

Bookings Essential: Call 082 881 4724 or email parapaxsa@gmail.com.

Valid from Monday to Sunday

(08h00 – 18h00).

Present Hyperli voucher to redeem.

No-shows forfeit Hyperli voucher.
In a Nutshell
?Validity: The voucher is valid for 3 months from date of purchase. Bookings Essential: Call 082 881 4724 or email parapaxsa@gmail.com. Valid from Monday to Sunday (08h00 – 18h00). Present Hyperli voucher to redeem.