Tandem Paragliding Experience with Winelands Paragliding
Southern Paarl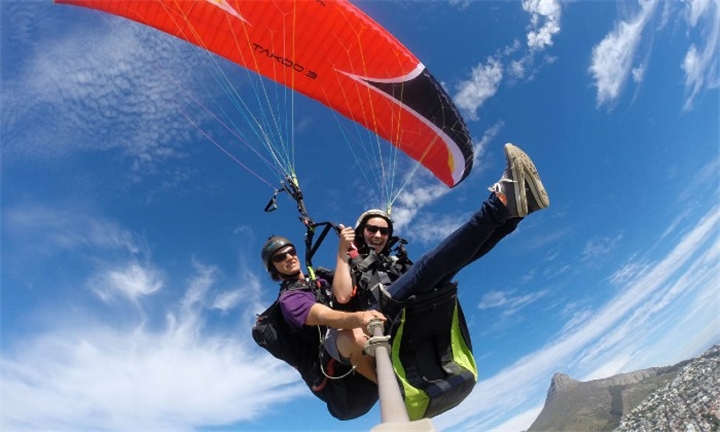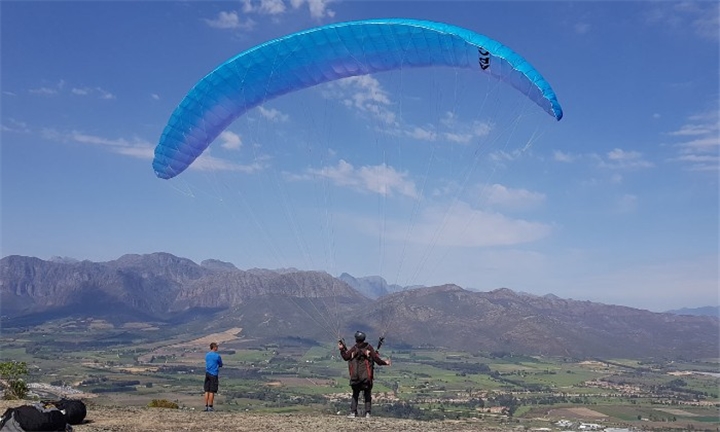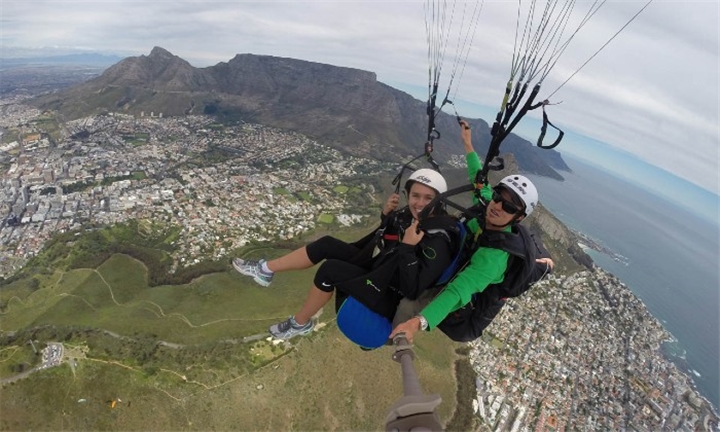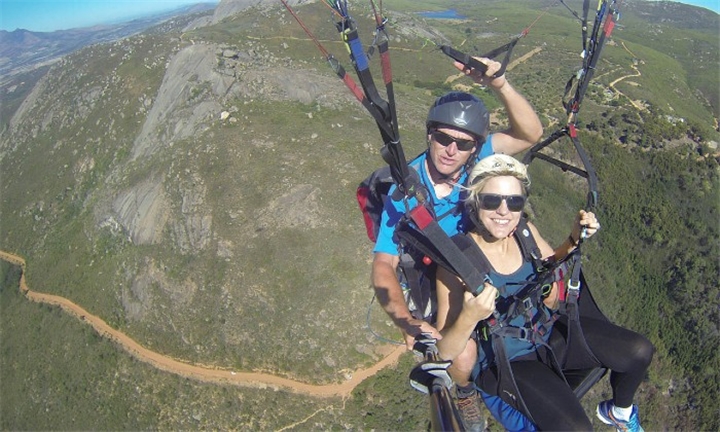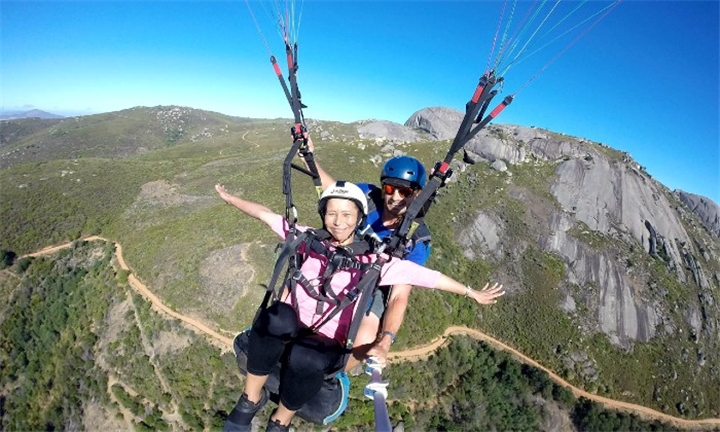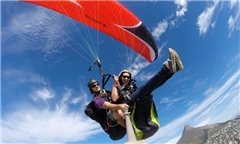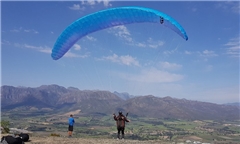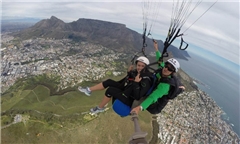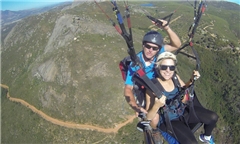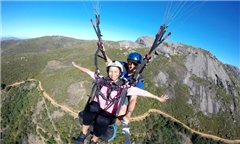 Experience the thrill of paragliding flight by joining us on one of our adventures.
Almost anybody can experience the thrill of free flight by flying tandem with an instructor. It takes just a few minutes to prepare and you're off, gliding through the air in search of waves of lift.
From Paarl, Du Toits kloof, Franschoek or Sir Lowries pass you won't get a better backdrop than one of these spots.
Tandem Paragliding Flight for 1 person
Bookings are essential: call 082 758 5845 or email mias@winelandsparagliding.co.za

Email your voucher to secure your booking

The paragliding launch site is dependent on the wind direction on the day of your booking – the location will be provided & confirmed by Winelands Paragliding

48-hour cancellation policy applies
Must be older than 5 years of age and under 87

Equipment provided

Health/Medical Restrictions: Pilot has experience flying disabled individuals

Minimum weight is 20kgs and maximum weight is 120kgs

Must sign waiver

24-Hour Rescheduling policy

Weather Restrictions: Merchant will only fly in conditions that allow him to launch and land safely

The paragliding launch site they use depends on the wind direction on day of booking
About Winelands Paragliding
Winelands Paragliding is an adventure tourism company focused on paragliding adventures. We offer mountain adventures, training packages and equipment sales and advice to the public. Mias de Klerk who started the company in 2013 has more than 15 years of paragliding experience and more than 5000 flights. All our staff is passionate about what they do and receive continues training to ensure we stay at the leading edge of our industry.
Winelands Paragliding is a paragliding as well as powered paragliding school registered with the South African Hang gliding and Paragliding Association (SAHPA) and the South African Civil Aviation Authority (SACAA). Winelands Paragliding is also affiliated and registered with local tourism authorities like South African National Parks (SANPARKS), Cape Winelands tourism and Drakenstein municipality.
Winelands Paragliding has an exceptional safety record with no serious incidents or accidents since its registration with SAHPA in 2013. Our focus is to showcase the best paragliding has to offer and the only way to do so is to do it safely and responsibly.
The voucher is valid for 3 months from the date of purchase

Bookings are essential: call 082 758 5845 or email mias@winelandsparagliding.co.za

Email your voucher to secure your booking

48-hour cancellation policy applies

The paragliding launch site is dependent on the wind direction on the day of your booking – the location will be provided & confirmed by Winelands Paragliding

Excludes photos, can be arranged at an additional R300 per person
Further Information:
Must be older than 5 years of age and under 87

Equipment provided

Health/Medical Restrictions: Pilot has experience flying disabled individuals

Minimum weight is 20kgs and maximum weight is 120kgs

Must sign waiver

Rescheduling policy: 24-hours

Weather Restrictions: Merchant will only fly in conditions that allow him to launch and land safely