Three-Hour Paintball Game from R1015 at SWAT Paintball
Somerset West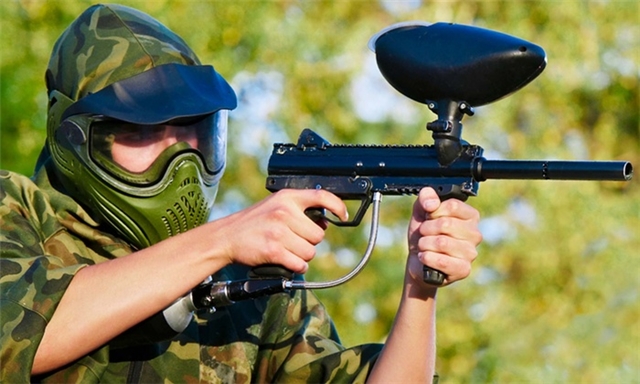 Groups of up to 16 armed artists take to SWAT's field kitted out with markers, masks and army jackets to rain hot paint down on their enemies. Impressionists choose from one of four games for their three-hour session, pummelling each other with 100 paintballs each.
Offering aspiring paintballers four games to choose from, SWAT Paintball is designed to be the assault artists dream. Providing the gear and getting people on the field with everything they need, SWAT makes a great location for a day of adrenalin and chilling out.
Choose between these options
R1015 for a Three-hour Game of Paintball for 10 People (R2 200 value)

R1 040 for a Three-hour Game of Paintball for 12 People (R2 616 value)

R1 055 for a Three-hour Game of Paintball for 14 People (R3 010 value)

R1 089 for a Three-hour Game of Paintball for 16 People (R3 392 value)
Session includes
100 balls per person

Safety mask

Camo jacket

Paintball marker gun

Unlimited C02 gas
Games
Flag capture
Best of three

In this game teams start at opposing bases at either end of the field. The objective is to get to the other teams base without being shot, capture their flag and return it to your own base.

The first team to succeed wins

Counts as one point
Centre flag
This is similar to flag capture, but we start with a flag in the centre of the field, with the objective being to get the flag and take it to your own base to win.

Counts as two points
Ambush
In this game, one team goes into the field to a destination of their own choosing, and sets up a base. When the game starts the other team has to find them and capture the flag, taking it back to their own base, to win.
Zombie
This is usually played at the end of day, and quite simply is a "shoot 'em up!" type of game where there is no game objective. No one is out until they run out of paintballs. The winner is the last man standing. This game is hugely popular, which could prove there are some really strange people out there.
Duration
All games are +/-20 minutes long, and try to fit as many games into a booked session as possible. The more time groups spends smoking and eating the less game time they will have to pay. Groups are welcome to be inventive and think up some new ones. SWAT Paintball is quite happy to play the games as long they are safe. During games staff at SWAT Paintball will make the fire for a braai if arrange for one.
Valid for three months from date of purchase. One voucher per person, two additional may be bought as a gift. Family and friends as spectators are welcome and braai facilities are available for free (please arrange when booking is made to secure your party venue area). NB: Please supply voucher before session start. Extra: R50 for extra 100 paintballs, R30 for extra 50 paintballs, R120 for Paintball hand grenade, R120 for Paintball Smoke grenade. Times: S.W.A.T Paintball is open seven days a week. Voucher does not cover additional tax, service charge or gratuity.
Redemption: Reservation required: Bookings must be made at least 48-hours in advance to secure session. Contact 072 453 6999 to make booking and quote voucher security code for reservation. 48-hour cancellation policy applies.
In a Nutshell
Armed with 100 paintballs each, Groups of up to 16 take to the field ready to take aim with SWAT Paintball