Solar Charging Portable FM Radio & MP3 Unit for R399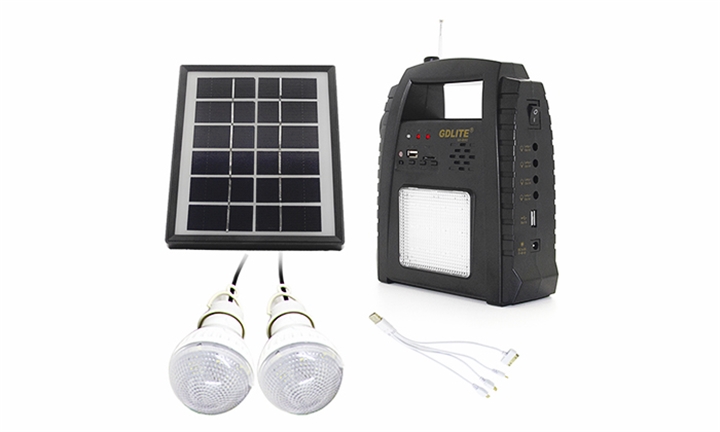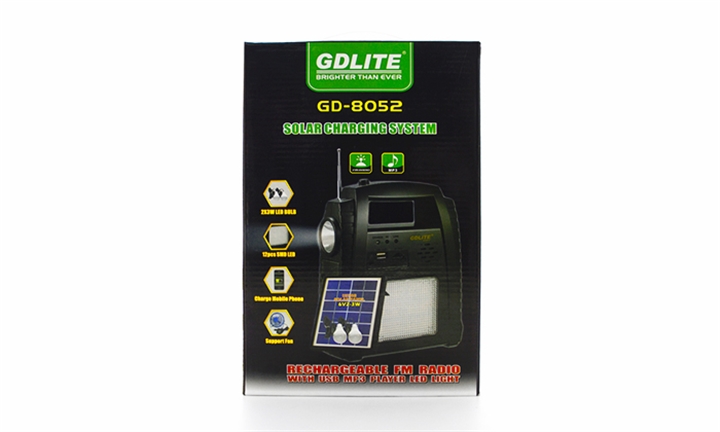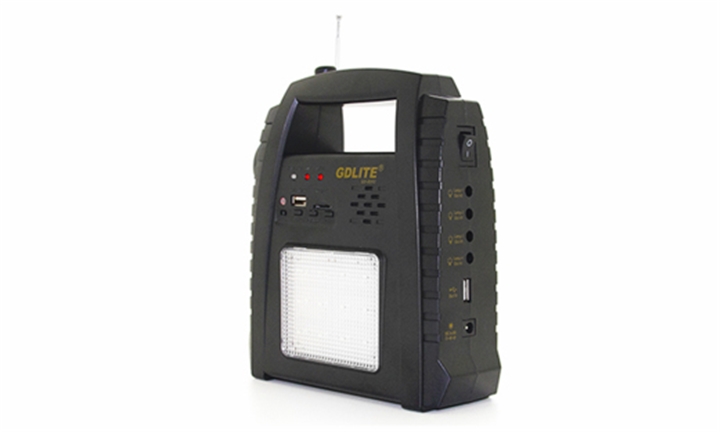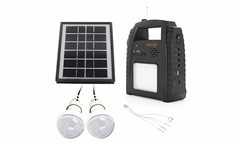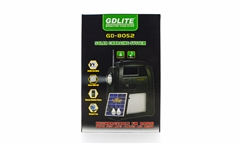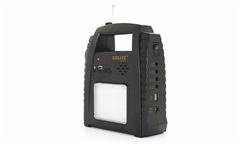 About
Solar Charging Portable FM Radio and MP3 Unit GD-8052:

Do you love camping and the great outdoors but always fear that your lighting equipment and other electronics might not last as long as you need them to? We have just the solution for you. The Solar Charging Digital Lighting Kit is a portable, easy to use power supply that will up your camping game and is a great back up for any and all times you need power without having to forget your adventuress side.

It can also be used as emergency lighting and at home when the lights go out. The unit is durable and reliable and also has a Built-in battery and a DC 6V output that means you can charge at least two devices at once. From free spirited campers to savvy homeowners the solar charging camping buddy lite will make sure the power stays on so you can enjoy life, wherever you may be. Don't get caught in the dark, Get yours today!

Specifications:

• 2x 3W LED Bulb
• 12 Piece SMD LED
• Charges mobile phones and other portable devices
• Build –in 6V4Ah Rechargeable battery
• USB Charging cable for multiple devices
• 6-8 Hour Charge time
• 9V 3.5W Solar Panel
• Input Voltage: 110-240V
• Side Lamp for extra Illumination
• Frequency: 50/60Hz
• Support Fan
• FM radio and MP3 Functionality
• Ideal as a gift

Dimensions:

• 230mm (L) x 150mm (W) x 90mm (H)
Delivery for this product will occur within 7-10 working days.

Enter your daytime delivery address during checkout.

We do not deliver to Postnet Suites, Private Bags or Private Boxes.

No further action required.

Delivery address cannot be changed after purchase has been made.

If you are expecting more than one item, they may arrive separately as they might be delivered directly from the supplier.

Standard Returns and Refunds Policy applies, for more information check https://www.hyperli.com/returns-and-refunds