Samsung 48" Curved Tizen Smart LED TV Including 30 Day Free Cover for R6999
Sold Out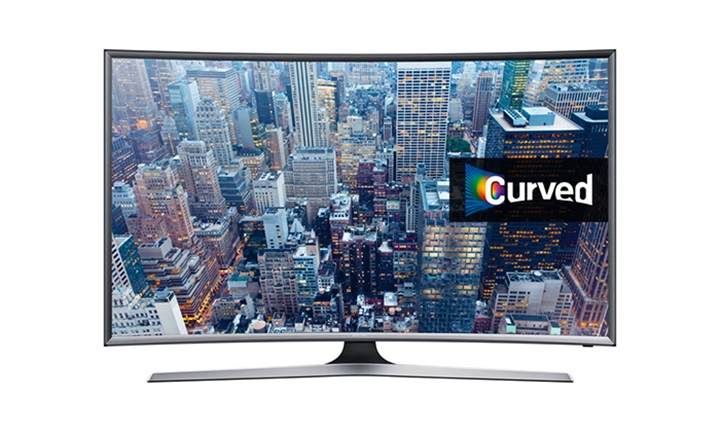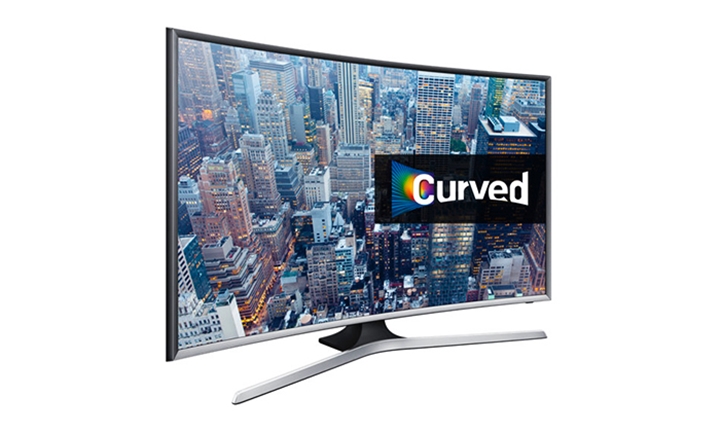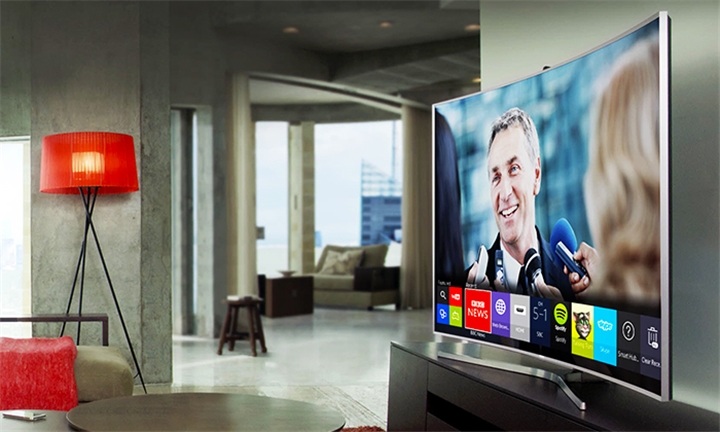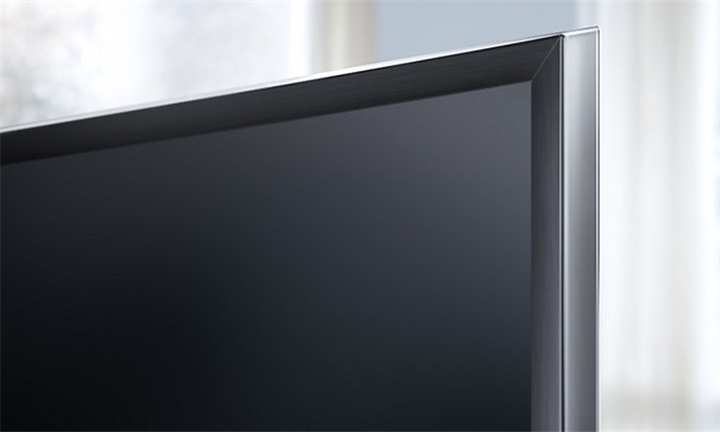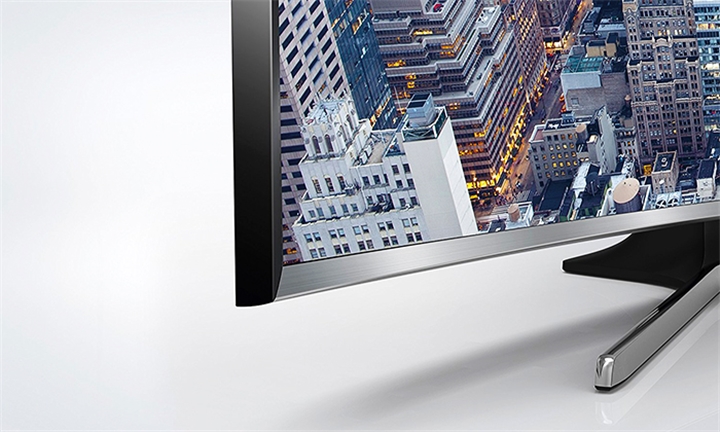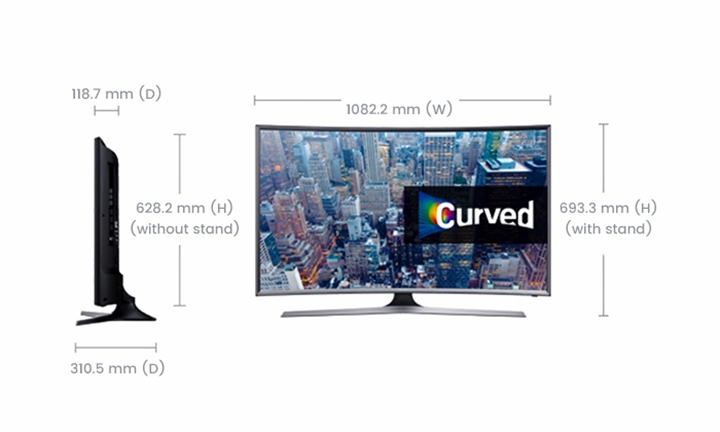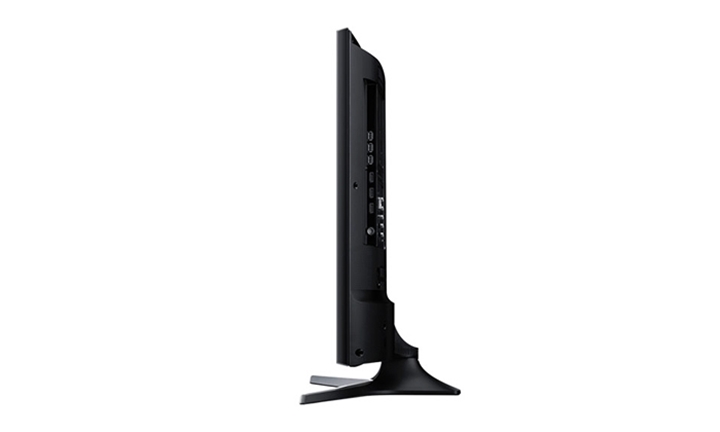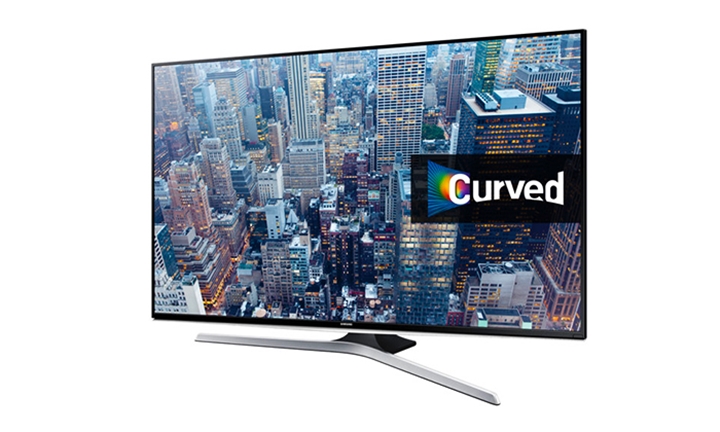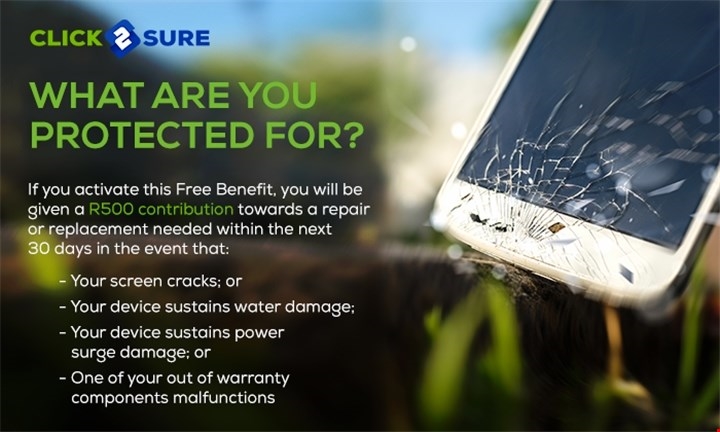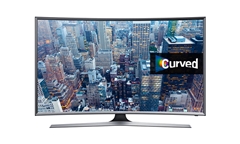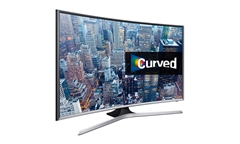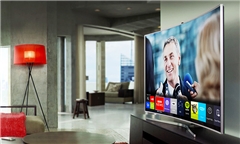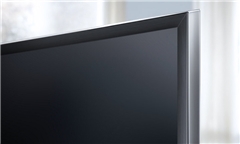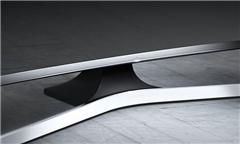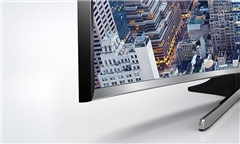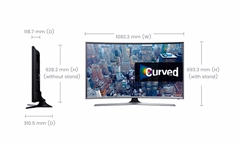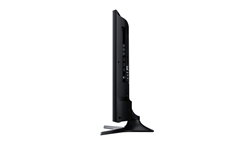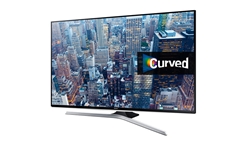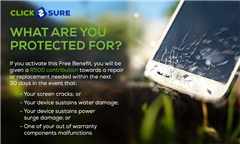 About
Samsung's revolutionary curved TV makes you feel as though you are right in the middle of the excitement.

The UHD screen is curved at the right angle to provide the best viewing distance for your living room, and gives you uniform and balanced viewing from all areas of the screen.
Features
Lifelike wiewing with auto depth enhancer
Images come to life with Samsung's Auto Depth Enhancer. By applying different levels of contrast enhancement to different areas on the screen, your entertainment is more immersive. Cinematic shots, from majestic mountains to sweeping panoramas, will seem even more breathtaking.
The leading smart TV platform now faster with further streaming, catch-up and app services
Use the latest and best on-demand apps to access your favourite services like Netflix, Amazon and a whole host of other apps and catch-up services. Browse content easily, searching for your favourite programmes and movies while you are still watching TV.
Watch movies from your USB
With ConnectShare Movie, simply plug in your USB memory drive or HDD into the TV and instantly enjoy your movies, photos or music. Now your favourite content1 is easily enjoyed from the comfort of your living room.
More vibrant colours for better images
Using an advanced picture quality improvement algorithm, Samsung's Wide Colour Enhancer drastically improves the quality of any image and uncovers hidden details. Now you can see colours as they meant to be seen.
A full multimedia experience
With High Definition Multimedia Interface (HDMI) inputs, the Samsung TV will transform your living room into an entertainment centre. HDMI provides high-speed transmission of high definition digital data from multiple devices straight into your TV.
Powerful quad core performance
Thanks to a powerful Quad Core processor, your Samsung Smart TV offers enhanced performance. Enjoy faster multitasking and switch between content and web browsing. Also, you'll notice smoother experience when interacting with your TV.
Please check here for specs.
Click2Sure 30 Day Free Cover
Hyperli has teamed up with Click2Sure to offer you a FREE 30 day Protection Plan. If you've purchased an eligible product, we'll send you an email from which you can activate the
30 day benefit. If you sign up and anything happens to your device during the 30 days, you may claim a R500 contribution towards a repair in the event that:
Your device sustains accidental damage

Your device sustains water damage

One of the out of warranty components malfunctions
Click here for more information.
Like the sound of being covered? Once you've activated your free benefit, you can choose to upgrade to an affordable protection plan. Click here for more information.
• Delivery for this product will occur within 5-7 working days.
• Enter your daytime delivery address during checkout.
• We do not deliver to Postnet Suites, Private Bags or Private Boxes.
• No further action required.
• Delivery address cannot be changed after purchase has been made.
• If you are expecting more than one item, they may arrive separately as they might be delivered directly from the supplier.
• Standard Returns and Refunds Policy applies, for more information check https://www.hyperli.com/returns-and-refunds
Click2Sure 30 Day Free Cover:
1. The Click2Sure Protection Plan is a limited protection plan which applies only for 30 days.
2. For the Click2Sure Protection Plan to apply, you must activate and sign up for the benefit from the post-purchase email which we have sent you.
3. The benefit is free. You will not be required to pay anything for the benefit. When the benefit expires, nothing obliges you to upgrade to a Click2Sure protection plan.
4. To claim the benefit, you must lodge a claim from your Click2Sure online account. When the benefit expires, nothing obliges you to maintain your Click2Sure account.
5. If you have purchased an eligible product but you have not received an email from us, please let us know at support@hyperli.com
In a Nutshell
Samsung's revolutionary curved TV makes you feel as though you are right in the middle of the excitement.