Nutritional Breakfast and Drink for up to Four at Fresh Earth Café & Restaurant
Emmarentia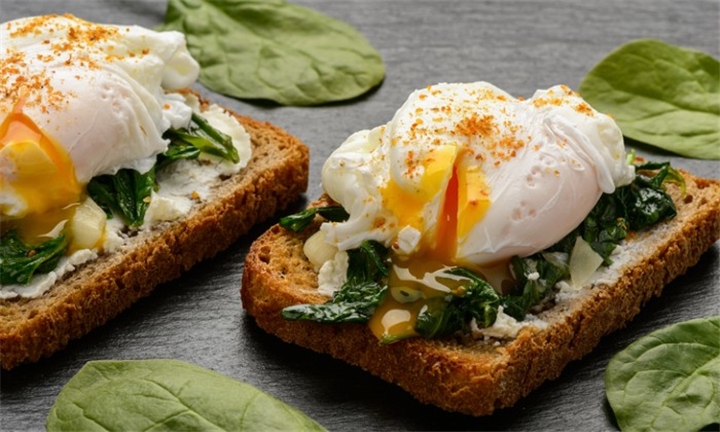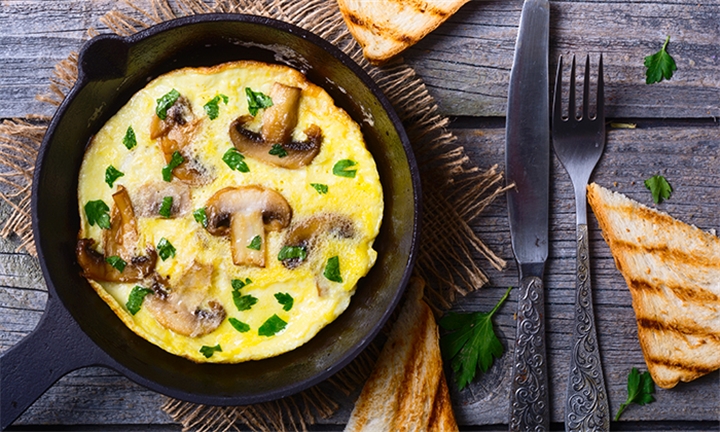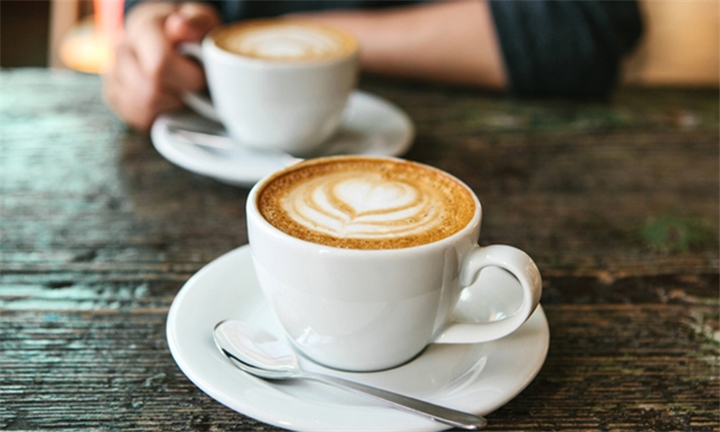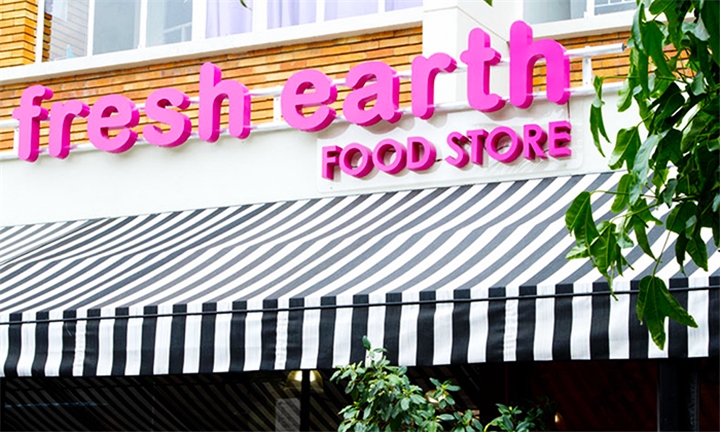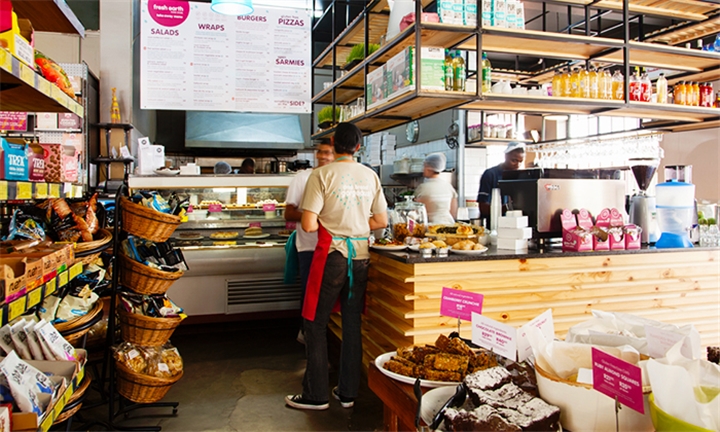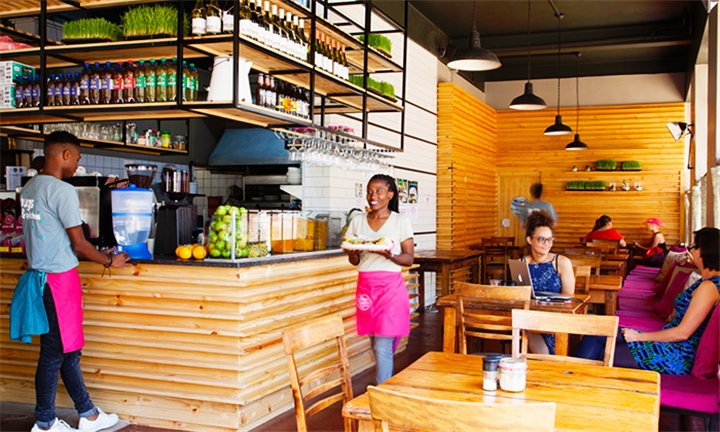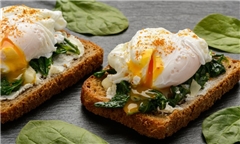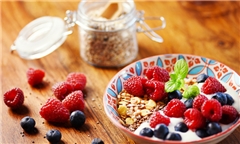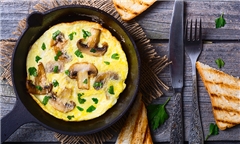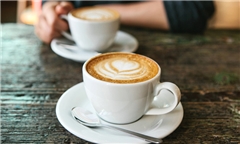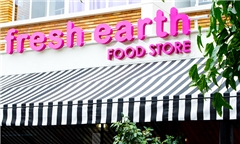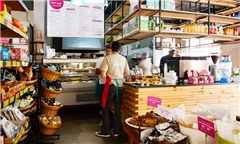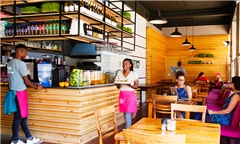 Fresh Earth Food Store is about food.
A delicious, healthy, organic, sustainable and nutritious spot for food that is as close to nature as possible.
Food affects every part of your life, it brings the family together around the table, and it keeps you strong and well to get the most out of life. It affects your mood, coping mechanisms, and energy levels. Food touches every aspect of our lives.
Fresh Earth is a Food Store, but it's also a vegetarian/vegan/raw/gluten-free/banting and diabetic friendly restaurant.
Nutritional Breakfast with Organic Coffee or Tea for Two – R155 (valued at R240)

Nutritional Breakfast with Organic Coffee or Tea for Four – R299 (valued at R480)
*Any extras or alternatives are charged separately
**The offer does not include waiters tip
Cheese & Mushroom Omelette
A 3 egg omelette with sauted grilled mushrooms and your choice of cheese.
Spicy bean & egg breakfast
2 Eggs, spicy beans, tomato salsa with a hot-u-got sauce and fresh coriander, served with artisan bread chunks.
Scrambled eggs, chickpea stew, roasted cherry tomatoes and diced halloumi served in a basket of bread.
Poached eggs, steamed baby spinach, hollandaise sauce and halloumi served with toast.
Scrambled eggs, chives, avocado, feta and cherry tomatoes on a buttery home-baked croissant.
A traditional burrito, filled with scrambled eggs, vegetarian sausage, cream cheese, spicy coriander sauce and sliced avocado.
An open omelette topped with spicy salsa, vegetarian sausage, roast pesto veggies, potato cubes, mozarella and herbs.
Quinoa, herb & butternut frittata
3 Egg open omelette topped with spicy quinoa, oven-roasted butternut, gorgonzola or feta, fresh basil and sunflower sprouts - served with a choice of toast.
Half a pawpaw topped with plain yoghurt, roasted almonds, raw honey and chopped mint.
Oven baked omelette topped with pesto roasted veggies, sauteed tofu, goats milk feta and mozarella.
Beautifully seasoned scrambled tofu with red pepper, onion and fresh coriander. Served with your choice of toast.
Your choice of toast topped with micro greens, sauteed wild mushrooms, a poached egg and parmesan cheese.
Two eggs, hummus on toast, two vegetarian sausages, sauteed mushrooms, potato cubes, grilled tomato and homemade hot-u-got salsa.
Two eggs on a bed of basil pesto, drizzled with hollandaise sauce. Served with lemon infused avocado chunks, sunflower sprouts and your choice of toast.
Fruit, yoghurt & homemade granola
Fresh seasonal fruit, natural yoghurt, raw cacao & chia granola with coconut flakes.
Scrambled eggs, sauteed mushrooms and mozarella in a wrap, served with french fries.
A choice of whole wheat, quinoa rye or gluten free french toast, served with grilled halloumi and maple syrup.
Golden flax flapjacks & strawberries
Gluten-free golden flapjacks served with fresh cream, strawberries and raw honey.
Grilled halloumi, sauteed mushrooms, grilled tomato, eggs and your choice of toast.
A hummus bowl layered with pesto quinoa, blanched baby spinach, two poached eggs, halloumi, avocado, steamed broccoli and toast fingers.
Tea (ask to see our available selection)
Green Tea, Earl Grey, Rooibos, Peppermint, Ginger.
Cappuccino, Americano, Latte, Bulletproof Coffee, Espresso.
The deal is valid until 30 September 2020.

For enquiries call 011 646 4404.

No booking required.

Sit down only.

Present Hyperli voucher upon arrival.

Restaurant Trading Hours:

Mondays to Fridays (08h00 – 17h00)

Saturdays, Sundays & Public Holidays (08h00 – 15h00)

Closed on Religious holidays.
In a Nutshell
The deal is valid until 30 September 2020. For enquiries call 011 646 4404. No booking required.