Nepal: 17-Day Upper Mustang Trek
Bagmati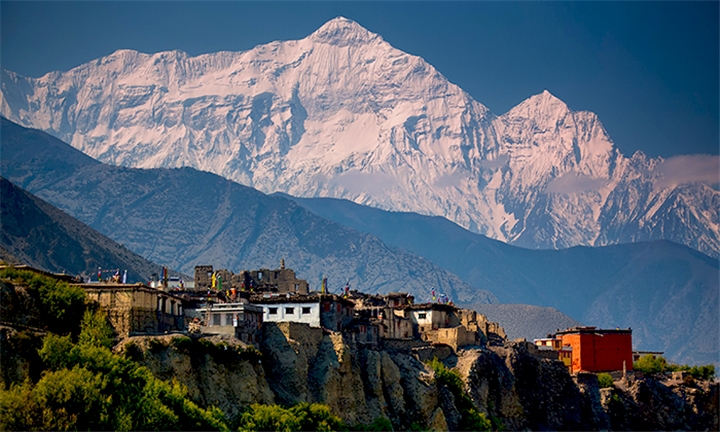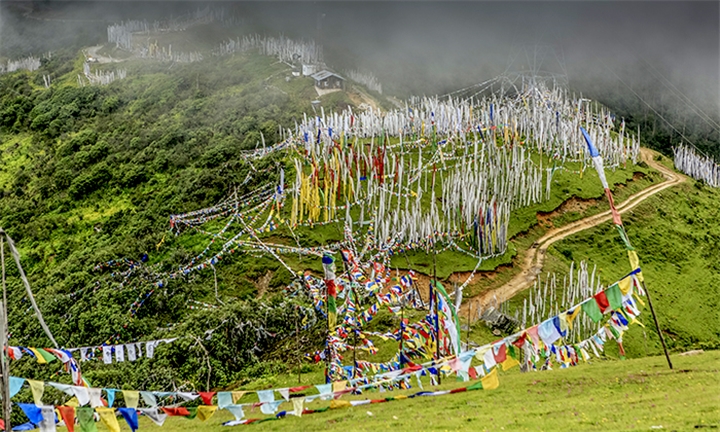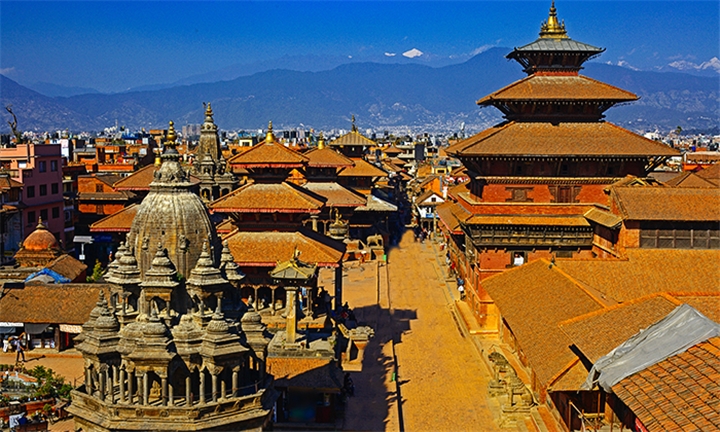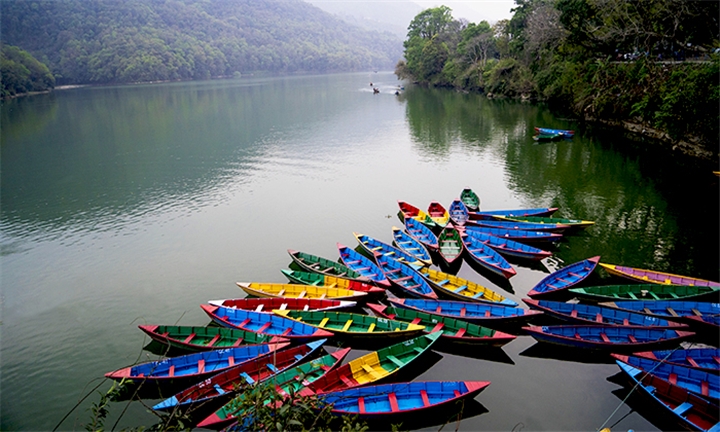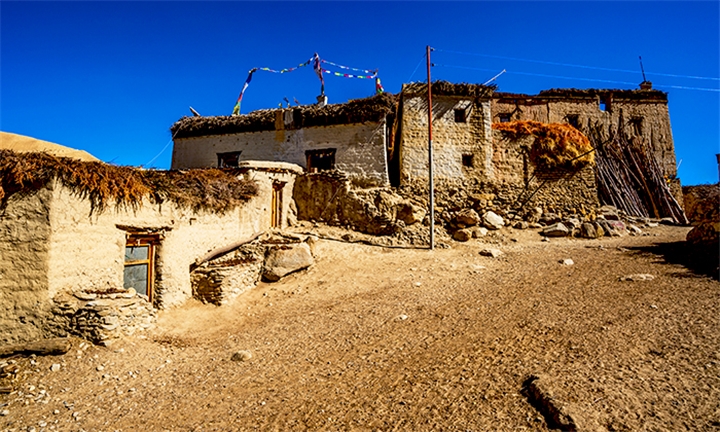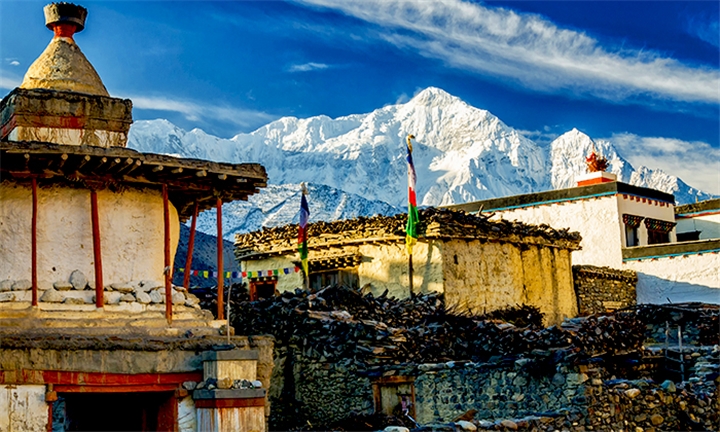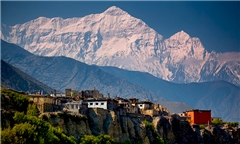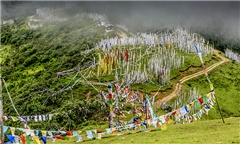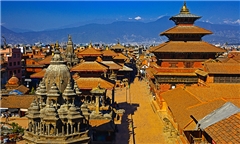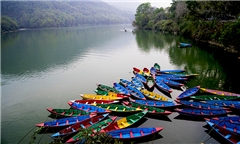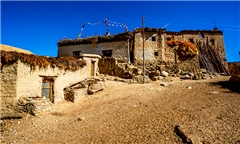 Nepal, a landlocked Himalayan country offering you unique, spectacular experiences in their picturesque mountains. Impressive scenic routes you wouldn't find anywhere else in the world, an adventure to have at least once in your lifetime.
The Upper Mustang Trek itself has enriched people from all walks of life to explore the hidden world of the old Buddhist Kingdom of Mustang. Upper Mustang Trek enlightens you to the highly preserved Buddhist culture and traditions along with the unblemished beauty of nature. Mustang nests on the shadow of the Dhaulagiri range and is speckled with small town, white rinsed houses, barley fields and poles adorned with prayer flags which augments a gush of color to the terrain.
A trek into this mythical proscribed kingdom of cosmic parched valley offers you the charisma of windswept canyons, beautiful valleys, yak procession and panoramic view of the majestic mountain vistas, not to mention the beautifully diversified flora and fauna.
The vibrant-painted mud brick houses on the landscape of regal peaks of Nilgiri, Annapurna, Tukche and Dhaulagiri makes your Upper Mustang Trek a very distinctive and memorable one.
Nepal: 17-Day Upper Mustang Trek – R19999 (valued at R40000)
Day 01: Arrival in Kathmandu (1,350m/4,428ft)
In the wake of arriving at the Tribhuwan International Airport, we will be welcomed by an agent of Nepal Trekking Routes who will drop us off at our inn. We at that point registration at the inn spruce up and take a rest. At night an appreciated supper will be facilitated by Nepal Trekking Routes. Overnight in Kathmandu.
Day 02: Kathmandu: Sightseeing and trek Preparation
We visit Durbar Square, Pashupatinath sanctuary, Swayambhunath stupa and Bouddhanath stupa which are for the most part world legacy locales. The Durbar Square uncovers the life of the royals in antiquated circumstances. Pashupatinath sanctuary is a standout amongst the most critical spots of journey for all Hindus. Swayambhunath is otherwise called the Monkey Temple and Baudhanath Stupa is one of the biggest stupas on the planet. At twelve, we are acquainted with our kindred members and talk about our outing at Nepal Trekking Routes's office. Overnight in Kathmandu.
Day 03: Drive from Kathmandu to Pokhara (820m/2689ft): 5-6 hours
We eat then leave for Pokhara, otherwise called The Lake City inferable from the substantial number of lakes in the city. Upon our landing in Pokhara, we are compensated with heavenly perspectives of the Himalayas including Dhaulagiri (8,167m/26,794ft), Manaslu (8,156m/26,759ft), Machhapuchhre (6,993m/22,943ft), the five pinnacles of Annapurna and others. We at that point registration to our inn and take a rest. We appreciate sailing in the Fewa Lake and walk around the city's curious avenues. Overnight in Pokhara.
Day 04: Fly to Jomsom (2,713m/8898ft) and trek to Kagbeni (2,810m/9,216ft): 3-4 hours trek
Today we will take an early morning flight to Jomsom which is popular for its apples, solid winds and the scene. We start our trek on an open trail close by a wonderful valley. We go through Eaklibatti town before achieving Jomsom which is in a perfect world situated at the bank of two streams. The town is excellent with level roofed houses and furthermore has remnants of an old fortification. Overnight in Kagbeni.
Day 05: Kagbeni to Chele (3,050m/10,004ft): 5-6 hours
We get our grants checked at that point start our trek on a trail close by the Kali Gandaki River. We stroll on sand in the midst of solid winds before rising on a slope. We achieve the Tangbe Village and appreciate its limited back roads, white-washed houses, grain and buckwheat fields, and apple plantations. We proceed with our walk and pass another town and cross a waterway on our way. Next, we stroll on an edge before achieving Chele Village. Overnight in Chele.
Day 06: Chele to Syanbochen (3,475m/11,398ft): 6-7 hours
Our trek from today will be somewhat hard contrasted with what we encountered some time recently. Our walk today includes crossing two passes, Taklam La pass (3,624m) and Dajori La pass (3,735). On our way, we appreciate extraordinary perspectives of Tilicho, Yakawa Kang and Damodar Danda and go by Ramchung Cave. We dive further and achieve Samar Village. From here we stroll on a trail over the town and achieve an edge. Next, we dive on a lofty trail to a stream and proceed with our trek to Syanboche. Overnight in Syanboche.
Day 07: Syanbochen to Ghami (3,520m/11,546ft): 5-6 hours
We rise to the Yamda La go at 3,850m. In transit, we go by a couple of teahouses, chortens and excellent towns. We trek through poplar woods and grain fields and achieve Nyi Pass at 4,010m. From here, we slide to Ghami which is one of the greatest towns in the Lo area. The town is wonderful with fields encompassing the whole town. Overnight in Ghami.
Day 08: Ghami to Tsarang (3,620m/11,873ft): 5-6 hours
Our trek today starts with a plunge through a harsh and frequently dangerous trail. We at that point traverse the Ghami Khola and start rising. The pathway is wonderful with mani dividers along the trail. Next, we cross the Tsarang La Pass at 3870m and achieve Tsarang town. The town lies on the Charang Chu gulch with a colossal post and a red gompa towards its east. Overnight in Tsarang.
Day 09: Tsarang to Lo-Manthang (3,730m/12,234ft): 3-4 hours
We start our trek by plummeting to a gully and cross a stream before starting our tough trek to Lo La pass which at 3950m. From the highest point of the pass we can appreciate the delightful Lo Manthang town. From the pass we plunge to Lo Manthang which is a wonderful walled town. From here the perspectives of the Himalayas including Nilgiri, Tilicho and Annapurna I, Bhrikuti Peak and Damodar Kunda (lake) is very great. Overnight in Lo-Manthang.
Day 10: Explore Lo Manthang/Acclimatization
Lo Manthang is a walled town of the remote Upper Mustang locale of Nepal. We spend the day visiting three noteworthy gompas of the town to be specific Jhampa, Thupchen and Chhoeda. These gompas have experienced master reclamation in the course of the most recent two decades. We can likewise trek to Tingkhar which is an excellent town found north-west of Lo-Mangthang. Overnight in Lo Manthang.
Day 11: Lo-Mangthang to Drakmar (3810 m/12,500ft): 6-7 hours
We trek on an alternate course while coming back from Lo-Manthang. Our trail goes through Gyakar town which houses extremely old Ghar Gompa with excellent shake artistic creations. As per a neighborhood legend, any individual who makes a desire at the Gompa will have it satisfied. We investigate the Gompa and proceed with our trek to Drakmar for an overnight remain.
Day 12: Drakmar to Ghiling (3,806m/12,484ft): 5-6 hours
We begin our trek ahead of schedule to stay away from solid winds and plunge generally of the trek. Our trail goes through a dry level and fields before achieving Ghiling. The walk can be moderately troublesome as we are well on the way to encounter solid winds all over. Ghiling is generally dry, however despite everything we get great perspectives of Dhaulagiri and Nilgiri mountains. We can visit the town around the night. Overnight in Ghiling.
Day 13: Ghiling to Chhuksang (3050m/10,004ft): 5-6 hours
We start our trek after breakfast. We stroll on an indistinguishable trail from before going up to Lo Manthang. While in transit to Chhuksang we can appreciate incredible perspectives of the Himalayas and little towns we pass on the way. Overnight in Chhuksang.
Day 14: Chhuksang to Jomsom (2,700/8,856ft): 6-7 hours
Today is the latest day of our trek and it is a long one. In the wake of trekking for some time, we reach an end of our Mustang trails and join the trails of the Annapurna circuit. We stop for lunch at Kagbeni. After lunch, we proceed with our trek to Jomsom for an overnight remain.
Day 15: Fly back to Pokhara
We take an early morning flight to Pokhara. The plane goes through a canyon amongst Annapurna and Dhaulagiri mountains making the flight itself a stunning background. Subsequent to touching base in Pokhara, we can spend whatever is left of the day in recreation. Overnight in Pokhara.
Day 16: Drive from Pokhara to Kathmandu
After breakfast, we say farewell to the excellent northern horizon of Pokhara and drive towards Kathmandu. This will be an adventure along stream manages an account with brilliant perspectives of terraced slopes and the country Nepalese way of life. Subsequent to achieving Kathmandu, we take a rest or do some trinket shopping. To praise the effective consummation of our adventure, we will have a goodbye supper at night. Overnight in Kathmandu.
A Nepal Trekking Routes' delegate will drop you off at the Tribhuwan International Airport a couple of hours before the booked flight.
International flight to and from Nepal.

Nepal entry visa fee (you may easily issue the visa upon your arrival at Tribhuwan International Airport - Kathmandu).

You will require two passport size photos.

Your Travel insurance.

Food (lunch and dinner) during the trekking/tour.

Your personal expenses. Entrance fee while you are doing sightseeing tour in Kathmandu. Hot Shower during the Trek.

Tips for the guide and staffs.

Hot shower, battery charge etc.

Anything not mentioned in the included section.

All meals and flights not specified, travel insurance, items of a personal nature, porterage and tipping and sightseeing not mentioned.
The deal is valid until 31 May 2020.

Valid for specified departure dates only - email to check dates available.

Booking Essential: info@nepaltrekkingroutes.com

Provide a photocopy of your passport.

For more information visit: https://nepaltrekkingroutes.com/terms-and-condition.
Includes
Airport pick-up and drop off service,

Trekking Guide and Trekking porter(Two participant 1 porter, Porter carry 25 Kg )

Round trip flight fare for Pokhara-Jomsom-Pokhara

Breakfast, accommodation during the trekking

Hotel Thamel Park in Kathmandu (BB) plan Two nights sharing basis and Pokhara hotel two nights sharing basis

Sleeping bags, down jackets, duffel bags and trekking sticks (if required)

Trekking permit of National park,

Kathmandu-Pokhara-Kathmandu tourist bus service

TIMS(Trekking Information Management System )

Insurance and equipment for the trekking staffs

First aid kit

Farewell dinner in Kathmandu with cultural program in typical Traditional Nepali restaurant

Arrangement of Emergency Helicopter service which will be paid by your Travel Insurance Company.
Excludes
Personal expenses

Heritage entry fee during the sightseeing in Kathmandu and other

Drinks, beverages, hot shower, extra accommodation in Kathmandu

Single supplementary (per person accommodation USD 50) Per night

During the trekking single supplementary is USD 100

Travel insurance (Compulsory)

Visa fee

Tips for guide and porter

Extra Meals & hotel accommodation in Kathmandu other than mentioned in Itinerary
In a Nutshell
The deal is valid until 31 May 2020. Valid for specified departure dates only. Booking Essential: info@nepaltrekkingroutes.com. Provide a photocopy of your passport.