Nepal: 15-Day Mansarovar Kailsah Tour Including Meals
Bagmati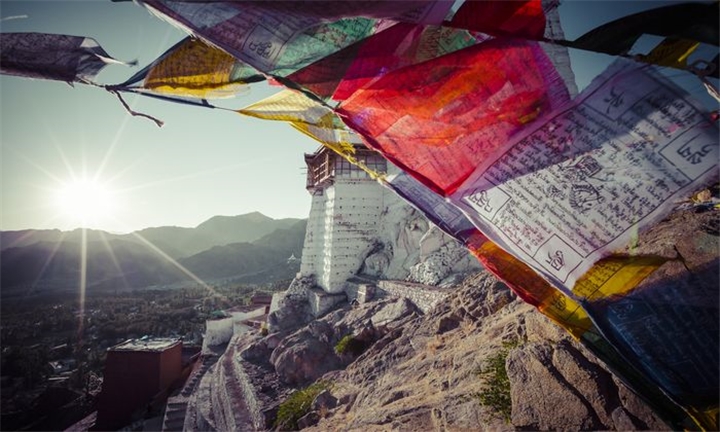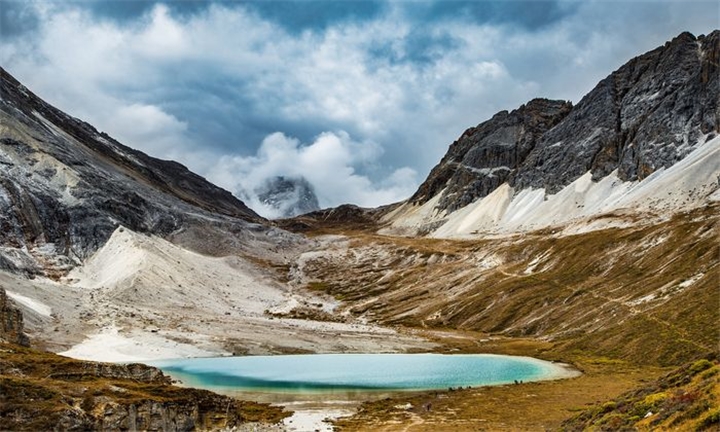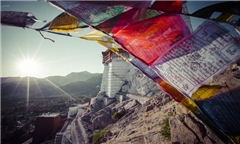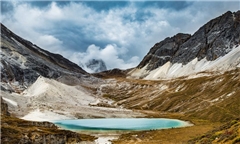 The Kailash Mansarovar Yatra (travel) is one of the holiest pilgrimages for the Hindus, Buddhists, Jains and Bon. The holy lake and the mountain abode of Lord Shiva is a soul gratifying pilgrimage, the toughest in the world, navigating through the high altitudes of Himalayas.
Every year pilgrims undertake the arduous Kailash Yatra (travel) to seek the blessing of Lord Shiva. As per mythology, circumambulation of Mount Kailash and then a holy dip in the Mansarovar Lake washes away sins of past 100 lives. It is also believed that taking a dip on full moon night is equivalent to 10 yatras (travel).
The 14 days Yatra (travel) to Kailash Mansarovar in Tibet is undertaken every year in the month of June. IndiaPilgrimTours.com offers all-inclusive Kailash Mansarovar Yatra Package by luxury coach, taking care of your every need during the arduous journey. Our package also takes care of your accommodation, food, medical aid transportation. Set on the holy journey from Kathmandu and return to the city purified with the blessings of Lord Shiva.
15-Day Mansarovar Kailash tour including meals – R19 999 (valued at R40 810)
Day 01: Arrival in Kathmandu
Arrive in Kathmandu, our representative will meet you at the airport and transfer you to the hotel. Programme briefing will be done at dinner. Overnight stay in Kathmandu.
Day 02: Kathmandu to Syabrubesi
Check-out from the hotel in the early hours with a packed breakfast. The Yatra takes you by luxury coach to Galchi Sybrubeshito near China border. Overnight at the hotel.
Day 03: Syabrubesi to Kerung
Start the drive from Syabrubesi to the China border. Our tour agent will complete all custom formalities and check into Tibet, an autonomous part of China. From the border drive 26 kms to Kerung. Check-in and overnight at a guest house.
Enjoy a day at leisure. Acclimatise to the heights or go exploring the Kerung city. Stay overnight.
Day 05: Kerung to Saga/Dongba
After breakfast proceed from Kerung to Saga/Dongba in your luxury coach. Check-in and overnight at a guest house.
Day 06: Saga / Dongba to Mansarovar
Start the day with a healthy breakfast. Check-out from your guesthouse and proceed from Dongba to Mansarovar. This journey by luxury coach is 7 hours through beautiful scenery of Himalayas. It is the first part of the Mansarovar Parikrama by vehicle. On reaching Mansarovar, you will be accommodated in the guesthouse located on the banks of Mansarovar Lake.
Day 07: Mansarovar to Darchen
Today conduct your holy pilgrimage at the Mansarovar Lake. You will be taken to the special point at the banks of the Mansarovar Lake. Here you can take a dip in the blessed waters. Attend the Pooja, hawan and other spiritual activities according to your traditions.
After your divine undertakings, proceed to Darchen a journey of 2.5 hours. Overnight stay is arranged at the guesthouse. You can opt for the Ashtapad excursion at extra cost. Ashtapad means eight-steps. It is believed that, Mount Kailash is surrounded by eight smaller mountains, in a lotus shape with eight petals. This excursion is holy and an integral part of the Kailash Mansarovar Yatra.
Day 08: Darchen to Dirapuk
Today is the first day of Kailash Parikrama. The journey is to be started at the early hours of morning as early as possible, after having breakfast. Your luxury coach drives up to Yumdwari, after which you have an arduous trek for about 6 to 7 hours. Horse can be hired at extra cost for pilgrims unable to walk. Yaks will carry the kitchen utensils and other equipment for the Yatra. Overnight stay at mud house or tent is arranged in Diraphuk according to availability.
Day 09: Dirapuk to Zuthulphuk
This day is the most strenuous in the Yatra. Pilgrims pass through Dolma-La Pass on foot. Snuggled at the height of 5400 meters, the weather is highly unpredictable as at any time snowstorm occurs. Start the journey as early as possible, post breakfast. En-route, make a stop for Darshan of Gaurikund. On arriving Zuthulphuk, overnight stay at mud house or tent is arranged on the basis of availability.
Day 10: Zuthulphuk to Saga/Dongba
Later our tour starts back for Kathmandu following the same route and same system applies for all subjects of our accommodation and meal. Overnight stay at guesthouse.
Day 11: Saga / Dongba to Kerung
start the day with a leisurely breakfast. The yatra back to Kathmandu starts. Tonight make a stop at Saga/ Dongba for overnight stay at guesthouse.
Day 13: Kerung to Kathmandu
After custom formalities we will be picked up by Nepal side and continue drive to Kathmandu and check in at hotel.
Early morning optional Himalayan mountain flight tour. After breakfast start the journey to Kathmandu and sightseeing including Pashupatinath and Budha Nikanth Darshan. Arrive at the hotel and rest of the day is free for shopping and packing, overnight stay in Kathmandu.
After a leisurely breakfast, check out from hotel. Get assistance for transfer to airport. Depart for home or next destination rejuvenated with the blessings of Lord Shiva and the absolving pilgrimage to Kailash Mansarovar.
You've Arrived! Check out Hyperli Flights powered by TravelStart. Find the cheapest flights, get an estimate and compare prices with major airlines on all international and local flights in seconds.
The deal is valid for specific dates – last date 31 May 2020.

Reservation required: Email: info@nepaltrekkingroutes.com.

Provide a photocopy of your passport.

For more information visit: https://nepaltrekkingroutes.com/terms-and-condition.

No-shows forfeit Hyperli voucher.

Subject to availability.
Arrival and departure transportation in Kathmandu

Sightseeing tour of Pashupatinath and Boudhanath Temples.

3 nights in 3 Star equivalent hotel in Kathmandu on twin sharing basis with meals

Return transfer to Nepal-China border by local bus.

Tibet Portion: accommodation in guesthouses on sharing basis in dormitory style

Support vehicle for carrying luggage

English speaking Tibetan guide and Nepali tour leader supported

First Aid kit with the group and Oxygen cylinders in Tibet side

Necessary permit Langtang and Kailash region.

Normal Tibet/China visa fee to visit Kailash.

Kerung border tax

Yak to carry kitchen equipments during parikrama

1 x Backpack bag and Duffle Bag

Yatra completion certificate
Air ticket to Kathmandu and back.

Extra cost for additional stay.

Food and transport in the any delay due to weather conditions or unforeseen reasons.

Evacuation expenses in case of emergency.

Travel insurance.

Riding yak/horse, porters for parikrama.

Any expenses of personal nature.

Urgent visa fee.

Our package cost does not include any other item which is not listed in the above list of inclusions. We do not bear any liability for any other expense occurred during the trip and the same will be payable by the travelers on their own.
In a Nutshell
The deal is valid for specific dates – last date 31 May 2020. Reservation required: Email: info@nepaltrekkingroutes.com. Provide a photocopy of your passport. For more information visit: https://nepaltrekkingroutes.com/terms-and-condition. No-shows forfeit Hyperli voucher.