Nepal: 15-Day Annapurna Base Camp Trek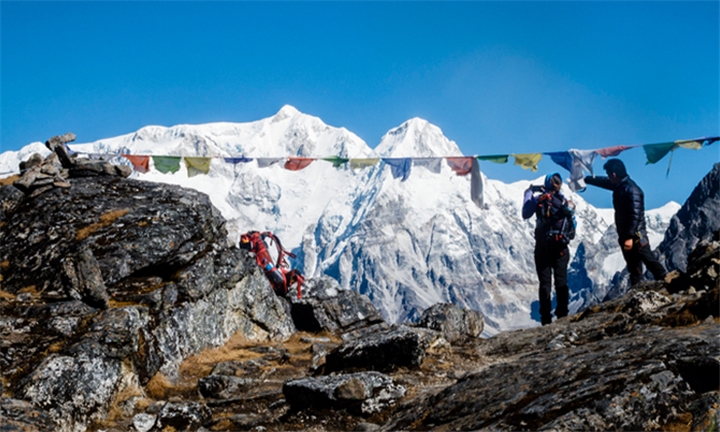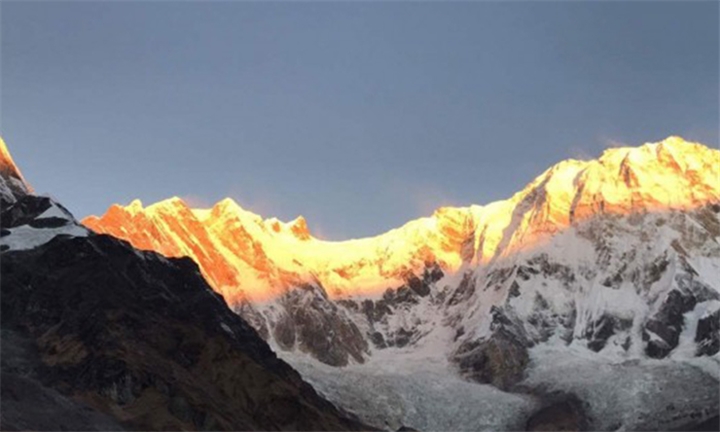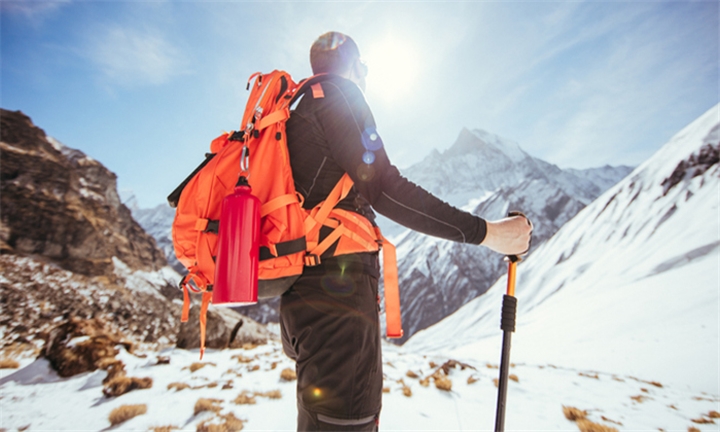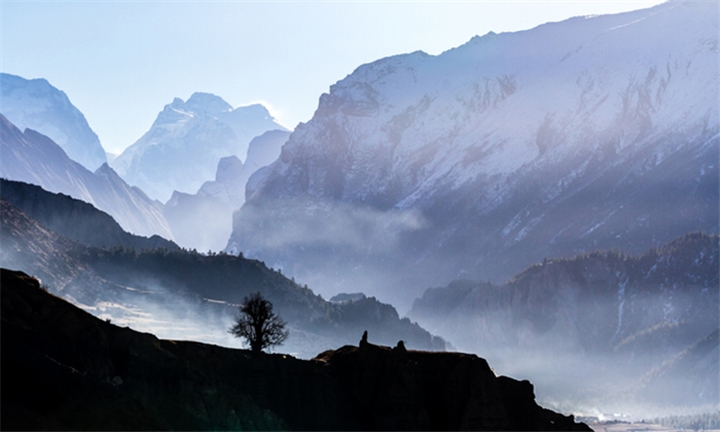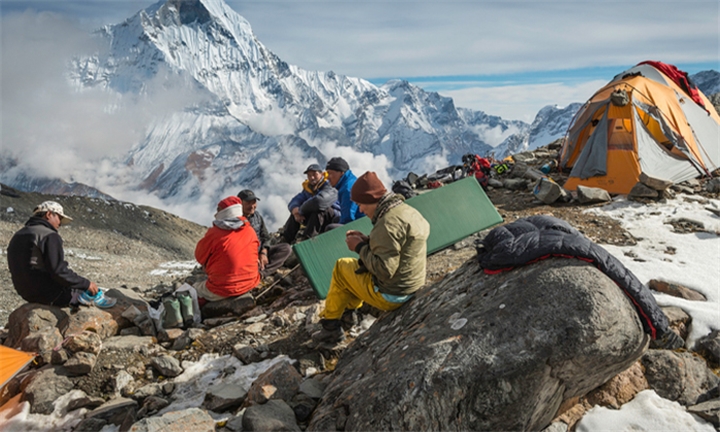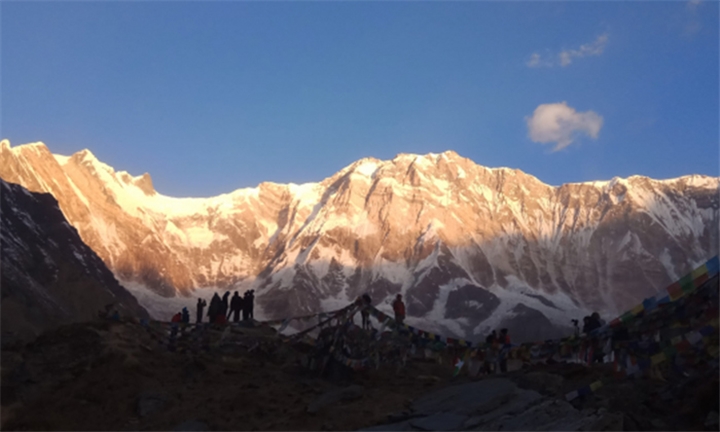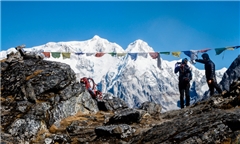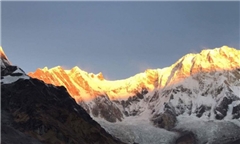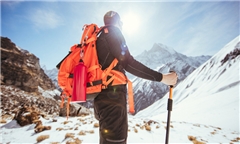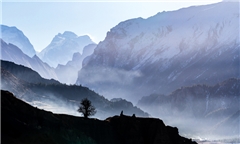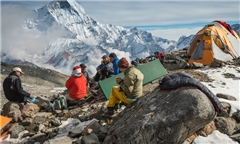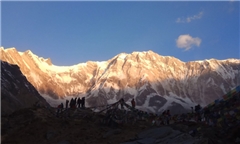 The Annapurna Base Camp Trek is one of the most popular treks in the world.
The journey is full of a splendid collection of nature's biggest secrets. Green lush forests of unlimited vegetation and abundance of water resources including a plethora of Himalayan vistas offering you the best holiday adventure..
The trek offers the opportunity to surround oneself with the Himalayan peaks and to witness the glacier basin of Annapurna Sanctuary formed by Annapurna, Machhapuchhre (Fishtail, Himchuli, and Manaslu) which are revered by the Nepalese for its exquisite beauty and is believed to be one of the homes of Lord Shiva.
The Annapurna Base Camp Trek is one that is more attainable and can be accomplished by adventurers of all experience levels.
15-Day Annapurna Base Camp Trek (per person sharing) – R17 499
*Deal is valid for 1 person, based on 2 people sharing
Pick up and drop up

Accommodations in 3 star Category hotels in Kathmandu and Pokhara including Breakfast.

Teahouses/Lodge Accommodation including Breakfast ,Lunch ,Dinner during the trek.

Farewell dinner at the end of Trek.

Transportation by Private Coach (Kathmandu – Pokhara – Kathmandu) and Pokhara - Nayapul

An experienced English-speaking trekking guide, and porters to carry luggage (2 trekkers: 1 porter) including their salary, insurance, equipment, flight, food and lodging

All necessary paper work and permits (ACAP, TIMS )

A comprehensive medical kit

All government and local taxes
Nepalese visa fee

International airfare to and from Kathmandu

Excess baggage charges, duffel bag

Entrance Fee for Sightseeing

Lunch and dinner in Kathmandu and/or Pokhara

Extra night accommodation in Kathmandu and Pokhara in case of early arrival, late departure, and early return from the mountain(due to any reason) than the scheduled itinerary

Travel and rescue insurance

Personal expenses (phone calls, laundry, bar bills, battery recharge, extra porters, bottle or boiled water, shower ,Tea Coffee etc)

Tips for guides and porters
Day 01: Arrive Kathmandu (1,300m/4,264ft)
One of the Representative from Himalayan Sanctuary Adventure will be waiting you outside the international gate holding your name and transfer to your hotel,
Day 02: Sightseeing and Trek Preparation Day
Full-day Sightseeing of Kathmandu Vally . After breakfast in the morning you will be Proceed for Sightseeing place as given below.
Lies about 6 kms to the east of downtown Kathmandu and is the largest stupa in the valley. It looms 36 meters high and presents one of the most fascinating specimens of stupa design. Buddhanath is also known as Khasti, or dew drops, after an account that builders had to use dew to mix the mortar as Kathmandu was suffering from a severe drought during the construction of Bouddhanath.
Pashupatinath is one of the most sacred Hindu shrines in the world and lies 5 kms east of the city center. The richly-ornamented pagoda houses the sacred Linga, or phallic symbol, of Lord Shiva. Chronicles indicate the temple's existence prior to 400 AD. Devotees can be seen taking ritual dips in the holy Bagmati River flowing beside the temple
Patan Durbar Square is an enchanting combination of palace buildings, artistic courtyards and graceful pagoda temples. The former royal palace complex is the center of Patan's religious and social life, and houses a museum containing an array of bronze statues and religious objects. One remarkable monument here is a 17th-century temple dedicated to the Hindu god Krishna, built entirely of stone
4. Swayambhunath Stupa,The Monkey Temple (World Heritage Site)
Watches over the valley from the top of a hillock on its western side. The huge stupa is one of the holiest Buddhists sites in Nepal and its establishment is linked to the creation of the Kathmandu Valley out of a primordial lake. Swayambhu is also known as Samhengu and the Monkey temple because of the countless monkeys living in the premises
Day 03: Kathmandu – Pokhara (910m/2,986ft),
After breakfast, you will be drive to Pokhara by private Bus , Transfer to your hotel in Lakeside, Free afternoon for wonder around lake city Pokhara.
Included meals: Breakfast
Day 4: Drive to Nayaul and trek to Tikhedhunga : 4 hours trek
we drive to Naya Pul and start the trek. We pass through sub-tropical valley forests, sometimes on the carved trail on the side of the cliff. After lunch, we cross the Bhurungdi Khola (river) via a bridge to the village of Tikhedhunga. We reach Tikhedhunga by late afternoon.
Included meals: Breakfast, Lunch & Dinner
Day 5: Tikhedhunga to Ghorepani (2,750m/9,020 ft): 4 – 5 hours trek
After breakfast, we ascend to the Ghorepani village. The name Ghorepani in Nepali means 'horse-water' due to it being an important campsite for traders before it became a trekker's stop. Ghorepani is an interesting place with small shops and stalls for selling local products and crafts. The town has two parts: one in a saddle and the other a few hundred feet lower. We stop at the higher part of the Ghorepani village that offers panoramic views of the surrounding mountains including Annapurna South and Nilgiri mountains. Since Ghorepani lies quite higher than our previous stop, we begin to feel the chilly weather especially in the evening. Overnight in Ghorepani.
Included meals: Breakfast, Lunch & Dinner
Day 06: Ghorepani to Tadapani (2,700m/8,860ft) with a visit to Poon Hill (3,210m/10,529ft): 6 – 7 hours
We get up early in the morning to reach Poon Hill just in time to see the sunrise over the Himalayas. Poon Hill is the most popular destination to enjoy close up views of Annapurna and Dhaulagiri ranges and enjoy the sunrise from these majestic mountains. From Poon Hill, we also get incredible views of Mustang, Pokhara and more than 20 of the highest mountains. After enjoying a cup of coffee, we trek back to Ghorepani. We have breakfast here then walk towards the east and climb a ridge. Our trail descends through rhododendron forests and waterfalls before we reach Tadapani. Overnight in Tadapani.
Included meals: Breakfast, Lunch & Dinner
Day 07: Tadapani to Chhomrong (2170m/7120ft): 6 hours trek
The trail starts off with a descent through a large rhododendron forest. The forest trail ends and our trail opens up to beautifully terraced fields. We walk uphill for around 5 km and pass waterfalls and reach a suspension bridge. Suspension bridges are very common in the hilly and mountainous regions of Nepal. A few more miles of uphill and downhill trekking and we reach our destination for today, Chhomrong. It is a beautiful village right below the giant Annapurna massive. Overnight in Chhomrong.
Included meals: Breakfast, Lunch & Dinner
Day 08: Chhomrong to Bamboo (2310m/7578ft): 4 – 5 hours
We leave Chhomrong and walk on quite a number of stone steps before reaching the Chhomrong Khola. We cross a suspension bridge over the river and begin an uphill climb to Sinuwa. Our trail passes through a beautiful forest to Kuldihar. From here we embark on an easy descent to Bamboo. Overnight in Bamboo.
Included meals: Breakfast, Lunch & Dinner
Day 09: Bamboo to Deurali (3230m/10,595ft): 3 – 4 hours
We pass through a bamboo forest which is damp and cold. We then walk uphill on a trail which is sometimes steep. It is only after reaching Himalaya Hotel that the forest opens up and we are out in the sun again with astounding views of the glacial river below. It is a steep climb up through a much drier forest before reaching Hinku Cave. From here our trail descends to a river before ascending to Deurali. From here, we can enjoy spectacular views of the surrounding hills and Mt. Dhaulagiri. We notice that the vegetation has become sparse allowing magical views of the valley, the river below and cliffs adorned with waterfalls. Overnight in Deurali.
Included meals: Breakfast, Lunch & Dinner
Day 10: Deurali to Annapurna Base Camp (4,130m/13,545ft) via Machhapuchhre Base Camp (3700m/12135ft): 5- 6 hours
We follow the valley trail in a steady climb. The trail sticks to a rocky cliff and is sometimes steep. We walk on a somewhat flat path for a while before ascending to Machhapurchre Base Camp. From here we get excellent views of Mt. Hiunchuli, Annapurna South, Annapurna I, Annapurna III, Gandharvachuli and Gangapurna mountains. We then turn left and begin ascending gently to the Annapurna Base Camp. During our ascent we can admire spectacular views of the Himalayan panorama. Walking further we reach the base camp of Mt. Annapurna and it is amazing. We are surrounded by magnificent peaks and the only way into this area is through the gorge we just hiked. Overnight at Annapurna Base Camp.
Included meals: Breakfast, Lunch & Dinner
Day 11: Annapurna Base Camp to Bamboo: 7 – 8 hours
From Annapurna Base Camp our trail rapidly descends past the Machhapuchhre Base camp, Deurali, Himalayan Hotel and Doban and finally to Bamboo where we spend the night. Today's trek is downhill so it shouldn't be very difficult. Overnight in Bamboo.
Included meals: Breakfast, Lunch & Dinner
Day 12: Bamboo to Jhinu Danda (1760m/5770 ft): 5 – 6 hours
We retrace our step back to Chhomrong where we stop for lunch. From Chomrong it is a steep descent down to the Modi Khola valley. The stone steps to Chhomrong are equally tricky as they were before. The trail then descends to Jhinu Danda, where we will be resting for the night. On the way, we enjoy our walking through rain forests and farms. After reaching Jhinu Danda, we can spend the rest of the afternoon taking a rest and relaxing. Overnight in Jhinu Danda.
Included meals: Breakfast, Lunch & Dinner
Day 13: Trek to Naya Pul then drive to Pokhara: 6 hours trek, 1 hour drive
We leave Jhinu Danda and enjoy the beautiful hill landscape of western Nepal on our way to Naya Pul. We have lunch on the way and drive back to Pokhara .Overnight in Pokhara.
Included meals: Breakfast, Lunch & Dinner
Day 14: Drive to Kathmandu
After breakfast, commence your return journey back to Kathmandu. We take you for a cultural dinner in the evening.
Our driver will transfer you to the Airport to connect the international flight.
We thank you and appreciate you for choosing Himalayan Sanctuary Adventure as your travel organizer.
You've Arrived! Check out Hyperli Flights powered by TravelStart. Find the cheapest flights, get an estimate and compare prices with major airlines on all international and local flights in seconds.
The deal is valid until 30 September 2020.

Booking required: email info@himalayasanctuary.com to book.

Deal is valid for 1 person, based on 2 people sharing
In a Nutshell
The deal is valid until 30 September 2020. Booking required: email info@himalayasanctuary.com to book. Deal is valid for 1 person, based on 2 people sharing