Mpumalanga: 2 or 3-Night Stay for Two Including Breakfast at Green Kruger Lodge
Marloth Park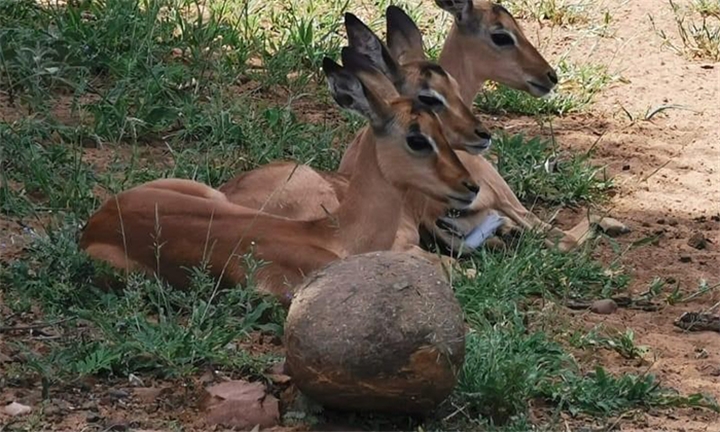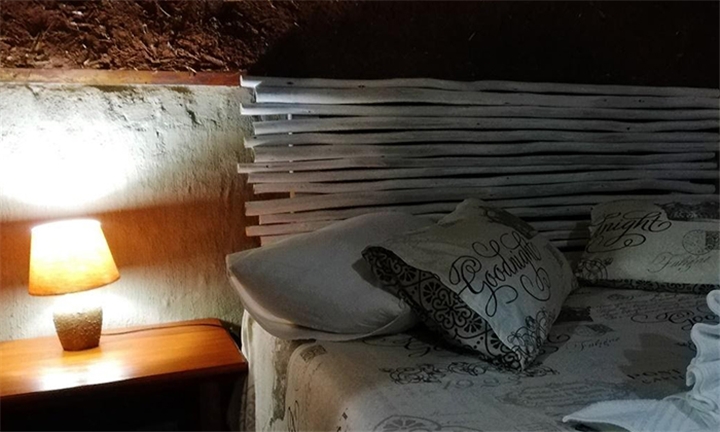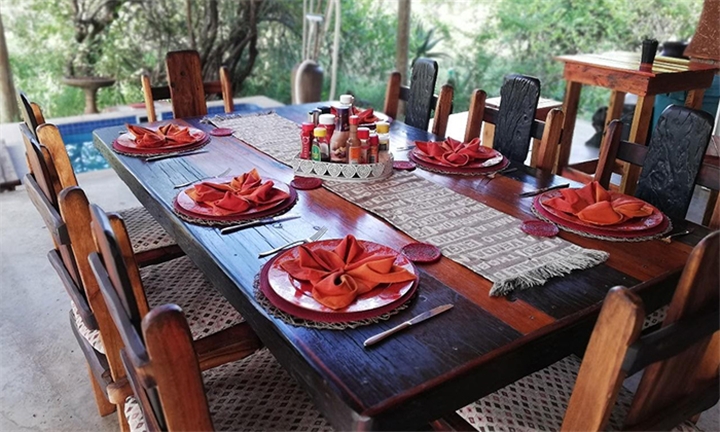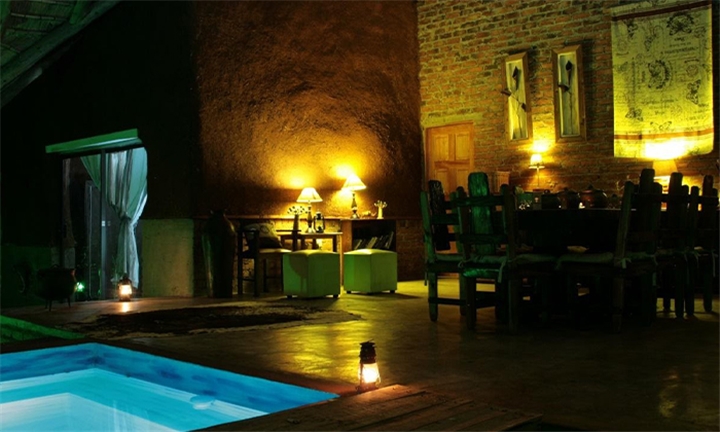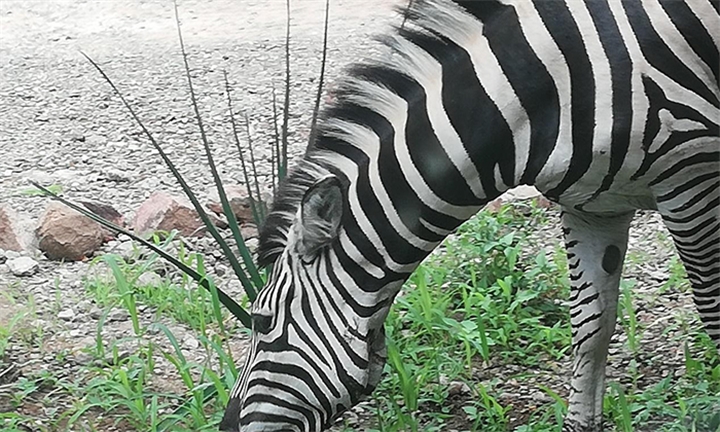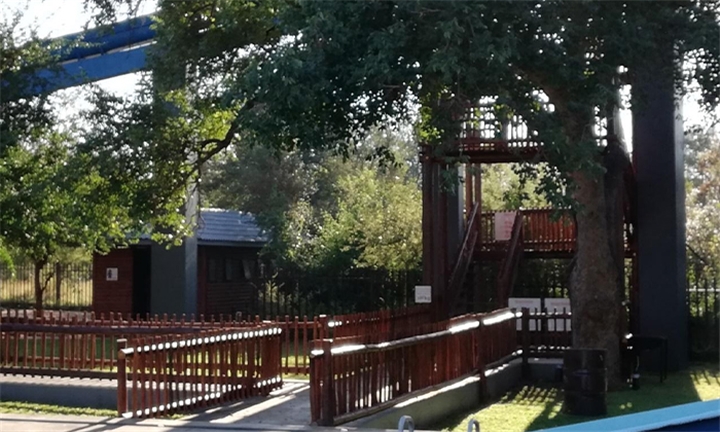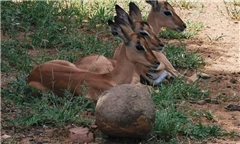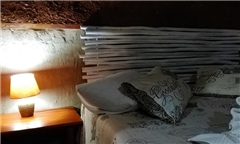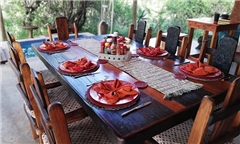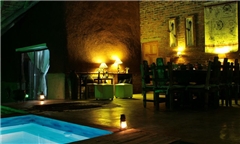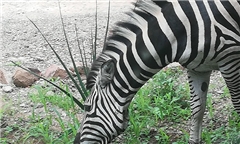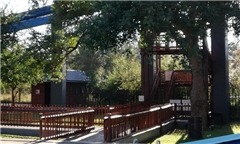 Green Kruger Lodge invites all to experience the warm, homely atmosphere, nestling in the splendour of the surrounding nature. Relax to the sound of nature, inhale the crisp unspoilt air, take in the magnificent views and let go of the stress of everyday life.
Nestled in the picturesque Marloth Park, Green Kruger Lodge provides everything you would expect regarding eco-friendly luxury and comfort.
Green Kruger Lodge is a bed and breakfast type accommodation, providing you with well-positioned, private en-suite strawbale rooms overlooking raw African bush containing a queen size bed, and high-speed ceiling fan provide guests with an unchallenged wildlife experience true to Africa. Full English Breakfast is served in an open dining and lounge area around which the wildlife roam freely!
Wildlife is abundant in Marloth Park! Close to the Crocodile River and the Kruger National Park, viewing the Big 5 is as easy as taking a short walk to the lookout point. The Big 5 of South Africa is regularly seen without having to take a trip to the Kruger National Park. The footpaths made by the vast numbers of Kudu, Rooibok, Zebra, Warthog as well as the Giraffes are perfect for getting up-close-and-personal with the animals – a photographer or a birdwatcher's dream come true!
2-night weekday stay for two including breakfast – R1399 (valued at R2100)

3-night weekday stay for two including breakfast – R1999 (valued at R3150)
2-night weekend stay for two including breakfast – R1499 (valued at R2100)

3-night weekend stay for two including breakfast – R2099 (valued at R3150)
There are no self-catering facilities available.

No children under 12 allowed.

Children over 12 pay full price and cannot share a room with 2 adults.

Policies: early or late check-ins are to be arranged with the manager.

Guests will be required to fill in an indemnity form.

Upon arrival, the merchant will explain rules and regulations about the establishment, and notify guests where certain items are kept.
Standard Room – Check-in: 14h00; Check-out: 10h00.
Queen-size bed, linen and towels

En-suite bathroom with shower, toilet and high-speed fan

Traditional African-style building fused with modern elements overlooking raw Bushveld
Activities within a 30-minute drive:
Drives and walks in Kruger

Panorama tour

Tours to Mozambique

Tours to Swaziland

Quad biking

Horse riding

Elephant back safaris and interaction

Tiger fishing

Health Spa

Please note these activities are not including in the deal and are available at an additional cost.
Offering accommodation in eco-friendly surroundings, Green Kruger Lodge in Marloth Park borders the Crocodile River and Kruger National Park:
Guests get close to their wild sides with access to the Big 5 and the Rhino Programme

A splash pool and open lounge area allow guests to relax while admiring the scenery

Make the most the of holiday with a variety of activities close by such as tours to Mozambique and Swaziland and elephant back safaris and interaction

The more active guest will love to experience quad biking, horse riding and tiger fishing

Choose to relax and rejuvenate at the Health Spa
You've Arrived! Check out Hyperli Flights powered by TravelStart. Find the cheapest flights, get an estimate and compare prices with major airlines on all international and local flights in seconds.
The deal is valid until 31 May 2020.

Reservation required: 082 806 2811 or info@greenkrugerlodge.com.

All bookings must be made within 7 working days of purchase – no refunds thereafter.

Hyperli vouchers are 100% non-refundable irrespective of the cancellation period.

Re-scheduling of dates only allowed once and only if valid and verifiable reason provided (death certificate and proof of familial relationship; medical certificate stating 'unfit for travel'; police case number or affidavit). Subject to availability and management discretion.

No-show = 100% non-refundable and no re-scheduling for whatever reason. No refunds for early departures
In a Nutshell
The deal is valid until 31 May 2020. Reservation required: 082 806 2811 or info@greenkrugerlodge.com.