Luxury Cruise: 11-Night Italy, France, Spain, Canary Islands Cruise for Two Aboard the Costa Favolosa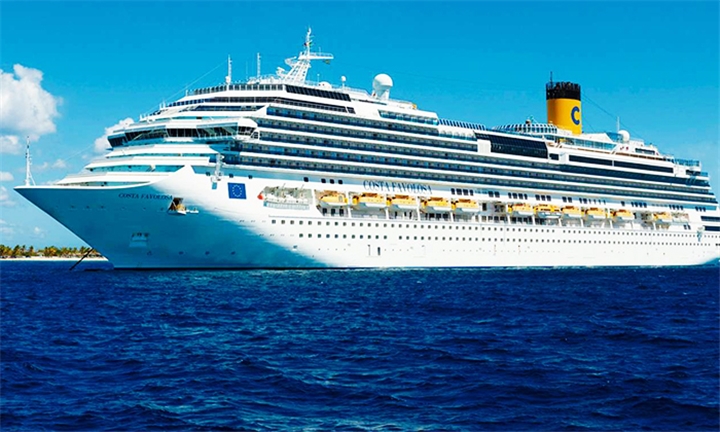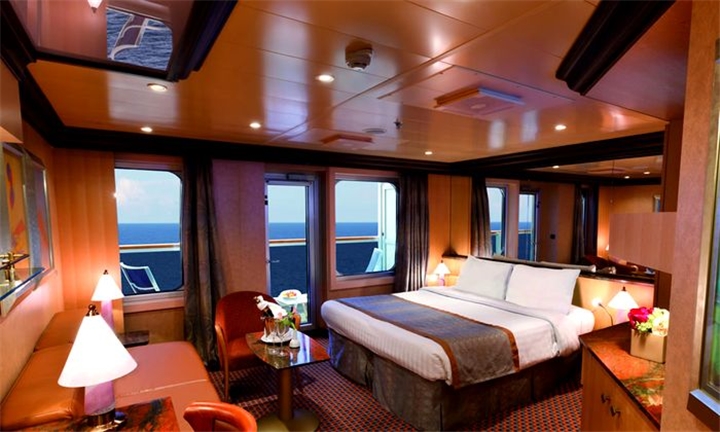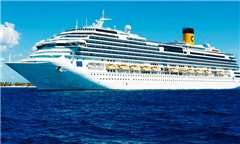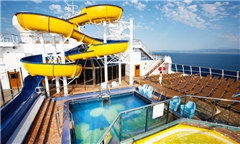 The secret of Costa Favolosa is simple: a unique compilation of the best offered by our four earlier ships: Serena, Concordia, Magica and Fortuna.
Set sail aboard the Costa Favolosa and experience the magic of Italy as well as the splendours of the Mediterranean. Guests are treated to a once in a lifetime journey through the country's best known and enchanting cities.
With an abundance of activities and an impressive array of features and facilities aboard, the Costa Favolosa is equipped to provide a truly memorable experience for one and all!
11-Night Italy, France, Spain, Canary Islands Cruise for Two – R23 749
Hyperli Deal includes a Basic Inside Cabin for two people sharing
Fuerteventura (Canary islands)
St. Cruz de Tenerife (Canary Islands)
Arrecife (Canary Islands)
Like an enchanted fairytale castle, Costa Favolosa is surrounded by magic, decorated with precious materials and furnishings and perfected by state-of-the-art technology. Soaring, gothic-style spaces welcome guests to an atrium enriched with sparkling diamond-shaped decorations and regal entertainment at any time of the day or night.
4D Cinema

Balconata dell' Ondina

Bar Classico Montespan

Bar Scuderia Costa

Ca' d'Oro Buffet Restaurant

Camelot Piano Bar

Casino

Centro Benessere Samsara

Children's Pool

Club Cavallo Bianco

Club Favalosa

Disco

Duca d'Orleans Restaurant

Duca di Borgogna Restaurant

Grand Bar Palatino

Grand Prix Simulator with single-seater racing car

Gymnasium

Internet Point

Jacuzzis

Library

Lido Belvedere

Lido dell' Ondina

Lido di Propora

Multi-Purpose Sports Pitch

Outdoor Jogging Track

Pizzeria

Porta d'Oro Cafe

Samsara Restaurant

Sauna

Shopping Boutiques

Squok Club

Swimming Pool with retractable glass roof and giant screen

Thalassotherapy Pool

Three Level Theatre

Treatment Rooms

Turkish Bar

UVA-Ray Solarium

Virtual World

Water Slide
You've Arrived! Check out Hyperli Flights powered by TravelStart. Find the cheapest flights, get an estimate and compare prices with major airlines on all international and local flights in seconds.
All bookings must be made within 7 working days of purchasing Hyperli.

Hyperli valid for selected Costa Favolosa 11 Night itinerary, departing on 20th April 2020 from Civitavecchia(Rome) and returning to Civitavecchia(Rome) on the 01st May 2020.

This cruise departs from and returns to Civitavecchia and passengers need to make their own way to and from the port.

Reservations: Email monica@cruisemasters.co.za

Upon making a reservation, booking is subject to availability in the advertised category.

Ocean-view categories may have restricted views.

Hyperli excludes flights, pre/post hotel and transfers and CruiseMasters will recommend a travel agent for these services.

Valid passport essential.

Correct visa requirements are essential to avoid being denied boarding and visas must be arranged independently by guests.

Should the requested cabin option or cruise option no longer be available at the time of making the booking with CruiseMasters, then the passengers will be offered alterative categories and/or departure dates on selected cruises only (at CruiseMasters' discretion) and the difference in cruise fare will be payable (if applicable).

Pricing and bookings are subject to availability at the time of redeeming Hyperli voucher and providing us with the booking form with guests names.

Booking will only be confirmed once forms are returned completed and port charges paid in full.

Rates exclude flights, visas, travel insurance, port charges of EUR 170.00pp, Costa's optional insurance of EUR 11.00 per person, items of a personal nature, porterage, transfers, beverages, optional shore excursions, gratuities and bar service charge.




Hyperli deal includes: accommodation and onboard entertainment.

Port charges are excluded from the Hyperli price and subject to change and/or increase and are also subject to change for alternative departure dates. Port charges must be paid separately and directly to CruiseMasters in Rands.

Children under 18 sharing with two adults and/or additional adult passengers can be accommodated in a cabin (maximum 4 passengers per cabin, and subject to availability of suitable triple and quad cabins) and will pay the Costa Cruises published 3rd/4th child/adult sharing rates plus port charges and optional insurance. Children under 18 years sharing with 2 adults in the same cabin cruise for FREE but pay port charges and insurance. Payable on board are gratuities and service fees. Booking a triple or quad cabin may affect the advertised Groupon per person sharing price for 1st and 2nd passengers if a higher cabin category needs to be booked to accommodate 3rd and 4th passengers. Triple and Quad cabins are limited on this sailing and subject to availability.

Minimum passenger age is 6 months.

Subject to availability.

CruiseMasters will also charge a cancellation admin fee of R 1500.00 per person, regardless of when the booking is cancelled.

Picture displayed is a representation.

Costa Cruises & CruiseMasters terms and conditions apply.

Hyperli Deal includes a Basic Inside Cabin for two people sharing.
In a Nutshell
All bookings must be made within 7 working days of purchasing Hyperli. Hyperli valid for selected Costa Favolosa 11 Night itinerary, departing on 20th April 2020 from Civitavecchia(Rome) and returning to Civitavecchia(Rome) on the 01st May 2020. Reservations: Email monica@cruisemasters.co.za