Leisure Hazelmere Dam Kayak Trail from Impact Adventure Africa, Durban
Inchanga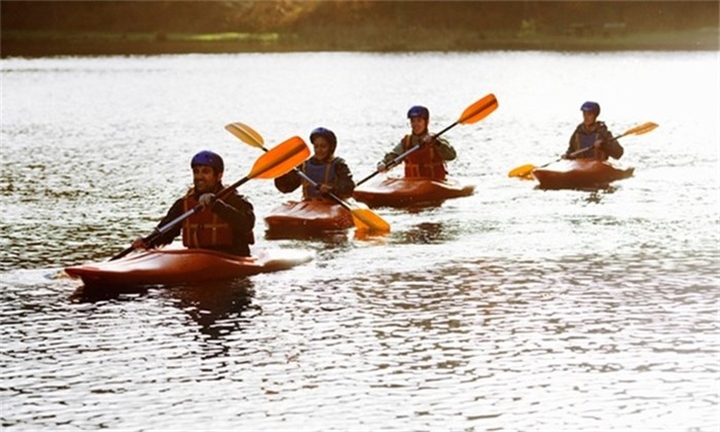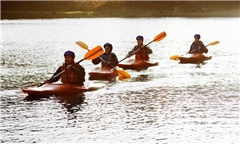 Are you looking for a real adventure?
Impact Adventure-Africa offers the entire family the opportunity to enjoy some time outdoors.
Whether you're an avid outdoorsman or simply enjoy trying new things, Impact Adventures Africa has got you covered. Come and escape from the hustle and bustle of city life, de-stress and enjoy the fun times nature has to offer!
Leisure Kayak Trail Experience for 2 or 4 people

All kayaking and safety gear

Guides
Bookings are essential: call 083 431 4793 or email bookings@impactadventure-africa.co.za

Hyperli voucher to be presented upon arrival

Hyperli voucher will be redeemed when making the booking or before any service is rendered
Bookings are essential and all trips are weather conditions dependent:
Make sure you are contactable on the mobile number you supplied when booking.

Please note that weather conditions can change with little warning and to ensure your safety the trip leader may be required to make a last-minute call to cancel the trip should condition become unsafe to paddle.

You will have the opportunity to move your booking).
Minimum age applies. Please enquire when making a booking.

Fair fitness level is required

No previous paddling experience is needed

The client must not be afraid of water and be able to swim.
All participants and spectators resort fees/ permit fees or day visitor fees where applicable
About the Experience On the Dam
Go Paddling Hazelmere, KZN is also 1 hour scenic and informative tour on the dam. Learn about the history of the area, fauna, and flora
All our kayaking destinations have been carefully selected to provide the paddlers with the best and safest family experience possible! Each destination has something unique to offer, which could include marine life on our sea kayak trails, the geological significance of rock formations, wetlands, birds, fauna and flora or the cultural or heritage uniqueness of a site or just simply sit back and enjoy the simple beauty of the urban jungle, hugging our natural waterways.
We offer various short trails from 2-3 hours from arrival, registration, issue of equipment, safety briefing, etc. With a 1-hour paddle on the trail, while the openness, clean air, and breeze through your hair will leave you feeling rejuvenated and hungry to taste more of what your unique destination has to offer.
The voucher is valid for 3 months from the date of purchase.

Bookings are essential: call 083 431 4793 or email bookings@impactadventure-africa.co.za

Hyperli voucher to be presented upon arrival.

Hyperli voucher will be redeemed when making the booking or before any service is rendered.

The pin location will be sent via Whatsapp.

Operation hours: Monday to Sunday including public holidays (09h00 – 16h30).

Excludes resort entrance fee.

An additional charge of R90 per person for conservancy permit fees. (fees are applicable to rafters and non-rafters and payable directly to Impact Adventure Africa).

Parking fee of R 30 per car

The activity is dependent on weather and/or water conditions.

No refunds are applicable for redeemed vouchers – bookings will be rescheduled
In a Nutshell
The voucher is valid for 3 months from the date of purchase. Bookings are essential: call 083 431 4793 or email bookings@impactadventure-africa.co.za