Huawei E5577 150Mbps 4G LTE WiFi Router Including 30 Day Free Cover for R1499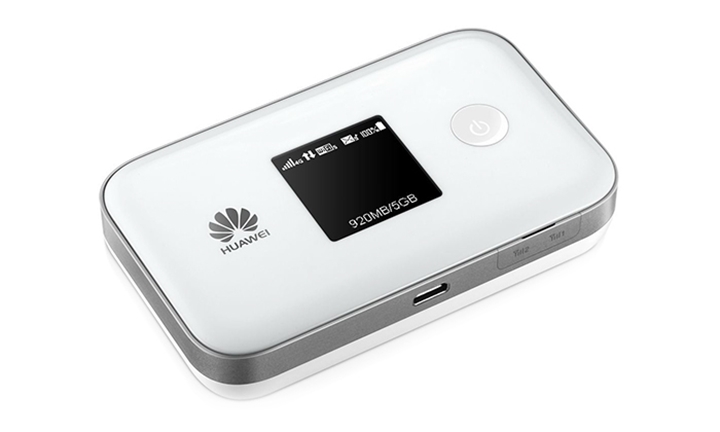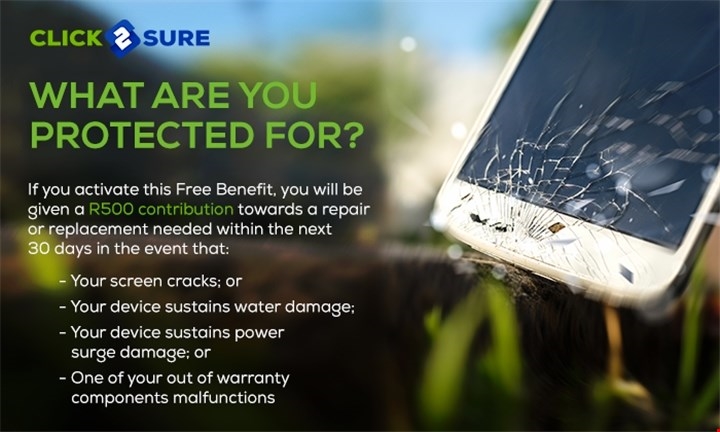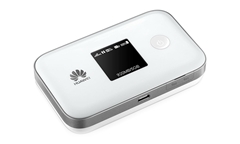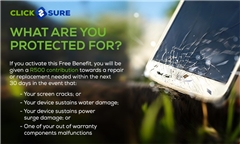 Not just beautiful inside
Elegant design. Flowing curves. Matte materials. Every aesthetic detail compliments an array of built-in innovations. With black or white color customization, a double external antenna interface, and a smarter touch screen, you now get it all.
All the power none of the waste
Now you get more power while consuming less energy. An intelligent power management system makes your 3000 mAh battery last longer. It also maximizes your performance with up to 6 hours of working time and 300 hours of standby time.
Advanced screen and menu, Easy to use
A 1.45 inch TFT LCD interactive menu ID displays all the important info you need in an intuitive and simple manner. Language support has also been expanded and now includes English, French, Portuguese, Spanish, Italian, German, and Russian.
Connect to a smarter network
Because the E5577 supports the Mobile WiFi app by scanning its QR code, you can take a faster, easier, better web experience with you, wherever you go. Stay in touch with everything you love from your phone or tablet.
The Huawei E5577 is a LTE category 4 router, it supports peak download speeds of up to 150Mbps and upload speeds of up to 50Mbps.
Measuring only 96.8 x 58 x 17.3 mm, its compact and lightweight design fits comfortably in the palm of your hand, giving you Wi-Fi access at your fingertips.
Up to 10 wireless devices could access internet simultaneously through Huawei E5577. The battery capacity is 1500mAh. And it supports the standard 6 pin SIM card.
Enjoy an incredibly fast wireless experience with download speeds of up to 150 Mbps. With external dual antenna support, the Huawei E5577 can receive signals even when the coverage is spotty.
The Huawei E5577 4G LTE mobile router features a 1.45 inch TFT LCD screen, users can see all the important information including signal strength, network provider, battery status, SSID and password.
- Connectivity: 11 users connection support (10 x Wi-Fi and 1 x USB)
- Antenna: Support Double External Antenna Interface
- Slots: Micro-USB, microSD, SIM Card Slot (normal sim card)
- Services available: Data and SMS Service
- Capacity: 3000 mAH - Maximum working time: 12 hours (depending on the network and usability), Maximum standby time: 400 hours (depending on the network and usability)
- Operation Systems supported: Windows XP, Windows Vista, Windows 7, Windows 8, Mac OS X 10.5, 10.6, 10.7 and 10.8 with latest upgrades
- LTE FDD DL/UL 105/50 Mbps
- LTE TDD Dl/UL 112/10 Mbps
- DC HSPA+ Packet DL 43.2 Mbps
- Standard 6-pin SIM card interface
- Dimensions: 96.8x58.0x17.3mm
- Support external antenna
- Warranty 12 Months Limited warranty
Click2Sure 30 Day Free Cover
Hyperli has teamed up with Click2Sure to offer you a FREE 30 day Protection Plan. If you've purchased an eligible product, we'll send you an email within 24 hours from which you can activate the 30 day benefit. If you sign up and anything happens to your device during the 30 days, you may claim a R500 contribution towards a repair in the event that:
Your device sustains accidental damage

Your device sustains water damage

One of the out of warranty components malfunctions
Click here for more information.
Like the sound of being covered? Once you've activated your free benefit, you can choose to upgrade to an affordable protection plan. Click here for more information.
• Delivery for this product will occur within 5-7 working days.
• Enter your daytime delivery address during checkout.
• We do not deliver to Postnet Suites, Private Bags or Private Boxes.
• No further action required.
• Delivery address cannot be changed after purchase has been made.
• If you are expecting more than one item, they may arrive separately as they might be delivered directly from the supplier.
• Standard Returns and Refunds Policy applies, for more information check https://www.hyperli.com/returns-and-refunds
Click2Sure 30 Day Free Cover:
1. The Click2Sure Protection Plan is a limited protection plan which applies only for 30 days.
2. For the Click2Sure Protection Plan to apply, you must activate and sign up for the benefit from the post-purchase email which we have sent you.
3. The benefit is free. You will not be required to pay anything for the benefit. When the benefit expires, nothing obliges you to upgrade to a Click2Sure protection plan.
4. To claim the benefit, you must lodge a claim from your Click2Sure online account. When the benefit expires, nothing obliges you to maintain your Click2Sure account.
5. If you have purchased an eligible product but you have not received an email from us, please let us know at support@hyperli.com