Holiday Baking Course with e-Careers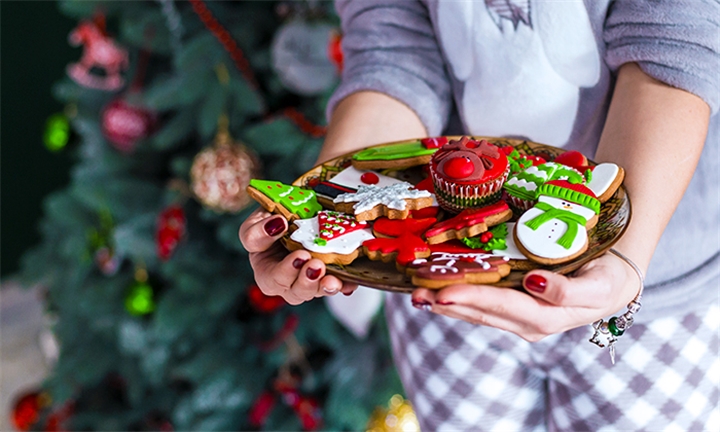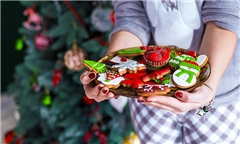 Get into the holiday spirit with this comprehensive course and learn how to master these amazing holiday recipes. Your entire house will be filled with delicious aromas as you turn these recipes into delicious treats for your whole family to enjoy. The skills you will learn won't only allow you to create tasty holiday food and drink that your family will love, but will enhance your cooking and baking throughout the rest of the year. If you are interested in baking as a profession this course could be the first step on the road to a new career, as well as a great grounding if you're thinking of starting your own business.
We use only the world's finest instructors who have a minimum of 15 years real world experience and are experts in their fields. Unlike a live class you can fast-forward, repeat or rewind your lectures, enabling you to fully understand each topic before moving on. This creates a personal learning experience and gives you all the benefits of hands on training with the flexibility of fitting it in around your busy schedule.
We know that education is not a one size fits all approach. Students learn in different ways through different tools. That is why we provide Flash Cards and Education Games throughout our courses. This will allow you to train in ways that keep you engaged and focussed.
Holiday baking course – R259
By taking this course you will learn how to make traditional holiday food and drink for family and friends, as well as enhancing your practical cooking skills. Focus areas include:
Introduction

- Discover what recipes you will make in this course and the equipment you will need to make them. Refresh your memory on cooking techniques, tips and tricks.

Peppermint Martini

- Learn how to make this classic Christmas drink and gain practical skills that will enable you to make other cocktails throughout the year.

Christmas Pudding

- Christmas Pudding is a classic holiday dessert and is surprisingly easy to make. Learn how to create a delicious and moist pudding that your family won't be able to get enough of.

Christmas Fruitcake

- Christmas isn't complete without a classic cake. Learn all the tips and tricks necessary to make a rich, moist cake, covered with delicious marzipan and thick icing.

Chocolate and Fig Minced Pie

- This recipe provides a contemporary twist on classic Christmas tastes.

Yule Log

- Christmas isn't complete without an indulgent chocolate Yule Log. Making a Yule Log might seem fiddly and difficult, but it's actually remarkably simple whilst still being impressive to look at and delicious to eat.

Conclusion

- The end of the course provides a recap on everything you have learned.
Advantages of this Course
The skills necessary to make delicious holiday food to a very high standard

Learn the right technique from a professional chef

Impress family, friends and potential employers with your baking

New and useful skills that you can use throughout the year

Much more confidence with difficult baking techniques

Learn at your own pace – no need to rush, you can learn the art of baking the perfect macaron at your own speed
Introduction

Peppermint Martini

Christmas Pudding

Christmas Fruitcake

Chocolate and Fig Minced Pie

Yule Log

Conclusion
Validity: The deal is valid until 31 December 2021.

Only one voucher per person, one additional voucher may be bought as a gift.

Customer service support 24/5 – call +44 (0) 203 198 7700 or email info@e-careers.com.

12 months unlimited access to course content.

Training platform runs on any Flash-based computer. Hyperli does not cover any additional tax, service charge or gratuity.

Compatibility: Windows, Mac, iPhone, iPad and Android.

No software included.

Course completion certificate included.

Browser settings need to be changed when using a Mac. Information found here https://www.e-careers.courses/faqs

Image displayed is only a representation.

Hyperli does not cover additional tax, service charge or gratuity.
For more information click here
To redeem go to https://www.e-careers.courses/redeem-voucher

Enter your voucher code and click 'Redeem'.

Enter your details and your email address.

You will then receive an email with instruction on how to access the course within three working days of redemption.
In a Nutshell
The deal valid until 31 December 2021. 12 months unlimited access to the course. Course completion certificate included. One voucher per person; one additional voucher may be bought as a gift.