Holiday Baking & Desserts Package with Vizual Coaching Academy
Multiple Locations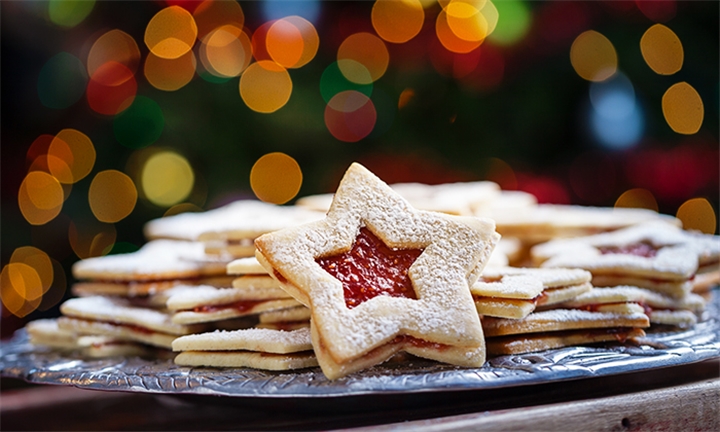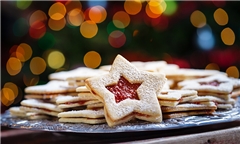 Macaroons are a French delicacy which have exploded in popularity all over the world. They are bite-sized round cakes that are crisp on the outside and soft in the middle, and are sandwiched together with a delicious filling.Baked New York Cheesecake is one of the world's most popular cakes and, if made using the right skills and best ingredients, one of the most delicious.
Our exclusive online course will teach you using simple steps to make a decadent, richly flavoured and fluffily textured Baked New York Cheesecake.Get into the holiday spirit with this comprehensive course and learn how to master these amazing holiday recipes.This cheesecake recipe has evolved over decades and we have worked closely with top chefs to hone the perfect formula.
Get into the holiday spirit with this comprehensive course and learn how to master these amazing holiday recipes. Your entire house will be filled with delicious aromas as you turn these recipes into delicious treats for your whole family to enjoy.
What's the deal?
Holiday Baking & Desserts Package: 3 Courses – R399 (valued at R5837)
Key Learning Points
The course will focus on a systematic process to create perfect Macaroons right from scratch
Equipment required - An introduction and understanding of the equipment you will require to make Macaroons and also provide you with an in depth technique of how to make and use a piping bag.

Ingredient preparation - This section will look at making your own flawless ground almonds and teach you how to make the most perfect macaroon mixture. These are key aspects that result in delicious Macaroons.

Types of filling - Macaroons can be crafted in a variety of flavours this module will teach you how to make delicious fillings for your macaroons, including lemon curd, buttercream, chocolate ganache and pistachio flavour.

Variations in shapes - To bake a macaroon with the characteristic "feet" and smooth shells, a uniform piping ensures even baking, yielding perfect results. This module will give you an introduction to piping techniques and a guide to piping flawless heart shaped macaroons

Assembling - You will learn how to pair similar-sized cookies, pipe the proper amount of filling, and chill time for Macaroons that are both delicious and beautiful.

Displaying Macaroons - Learn the art of assembling an impeccable macaroon tower and make special occasions more memorable.
Our exclusive course will teach you in a step by step process the technique to a decadently rich flavour yet fluffy in texture Baked New York Cheesecake.
The Ultimate Baked Cheesecake Recipe - An introduction to the baked cheesecake recipe, developed by chefs worldwide and honed to perfection.

Masterclass videos - Five masterclass videos led by a professional chef will lead students through each step necessary to make the perfect cheesecake.

Testing your skills - Each new skill will be tested to make sure that you have mastered the course.
By taking this course you will learn how to make traditional holiday food and drink for family and friends, as well as enhancing your practical cooking skills. Focus areas include:
Introduction - Discover what recipes you will make in this course and the equipment you will need to make them. Refresh your memory on cooking techniques, tips and tricks.

Peppermint Martini - Learn how to make this classic Christmas drink and gain practical skills that will enable you to make other cocktails throughout the year.

Christmas Pudding - Christmas Pudding is a classic holiday dessert and is surprisingly easy to make. Learn how to create a delicious and moist pudding that your family won't be able to get enough of.

Christmas Fruitcake - Christmas isn't complete without a classic cake. Learn all the tips and tricks necessary to make a rich, moist cake, covered with delicious marzipan and thick icing.

Chocolate and Fig Minced Pie - This recipe provides a contemporary twist on classic Christmas tastes.

Yule Log - Christmas isn't complete without an indulgent chocolate Yule Log. Making a Yule Log might seem fiddly and difficult, but it's actually remarkably simple whilst still being impressive to look at and delicious to eat.

Conclusion - The end of the course provides a recap on everything you have learned.
Course Package Includes:
Holiday Baking

Mastering Macaroons

New York Cheesecake
Valid until 31 January 2020.

Redeem online: www.vizualcoaching.com/redeem-voucher

Redeem course within 1 month from date of purchase.

No refunds on online courses.

No-shows forfeit Hyperli voucher.

Further Information:

Technical support available 24/5 via email, telephone and online chat.

Access to course material for 12 months.

Training runs on any Flash based PC or handheld device.

Training material available in English only.

Course log-in details and instructions will be emailed to you within three working days of redemption.

Course completion certificate included.

Browser settings need to be changed when using a Mac.

No Software included.

Information found

https://www.vizualcoaching.com/faqs
In a Nutshell
Valid until 31 January 2020. Redeem online: www.vizualcoaching.com/redeem-voucher. Redeem course within 1 month from date of purchase. No refunds on online courses.