GoPro Hero 6 with Optional 50-in-1 Accessory Kit Including 30 Day Free Cover for R6799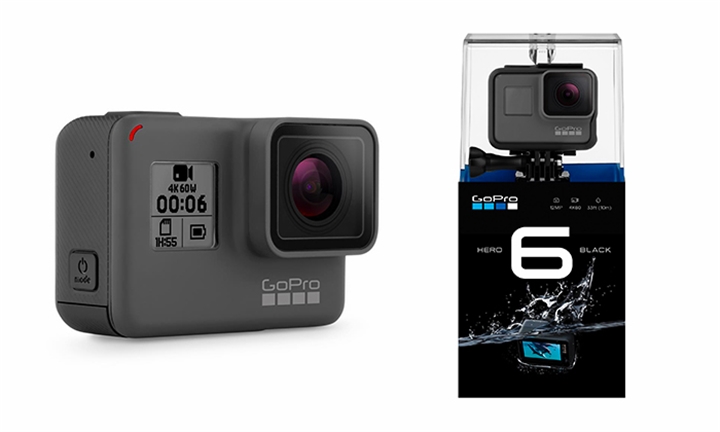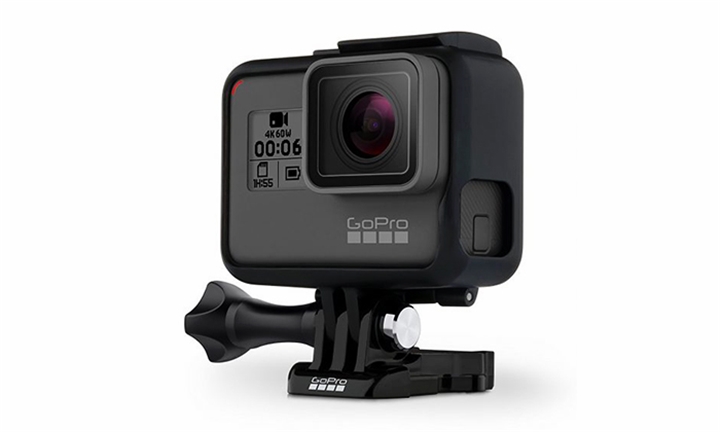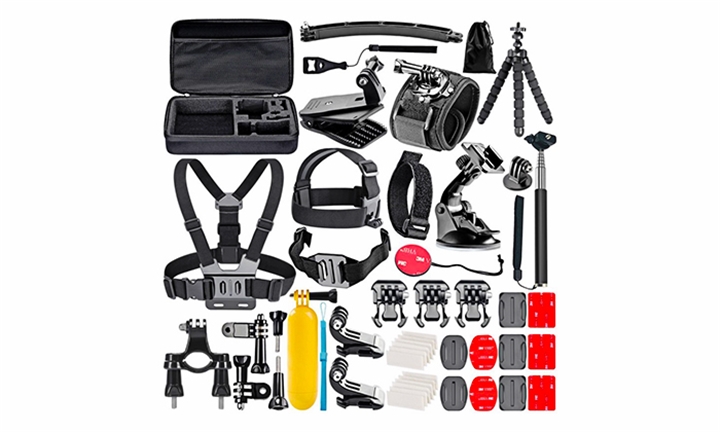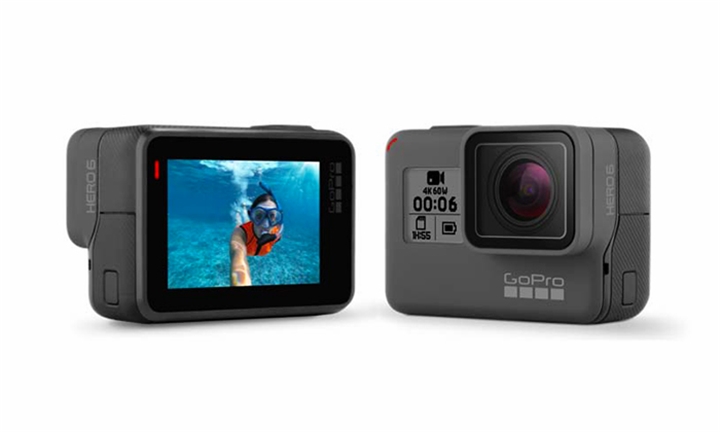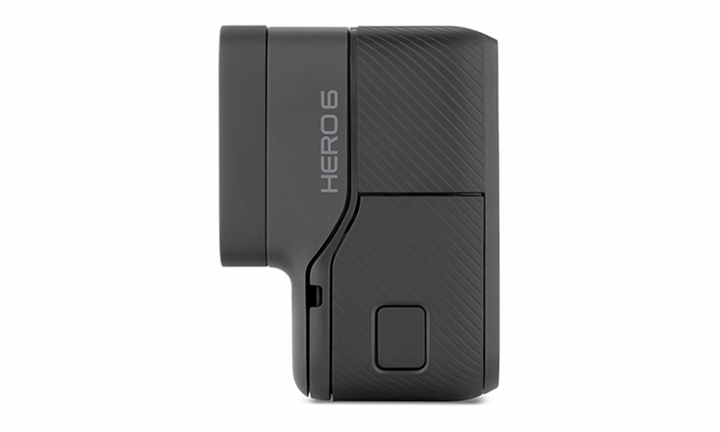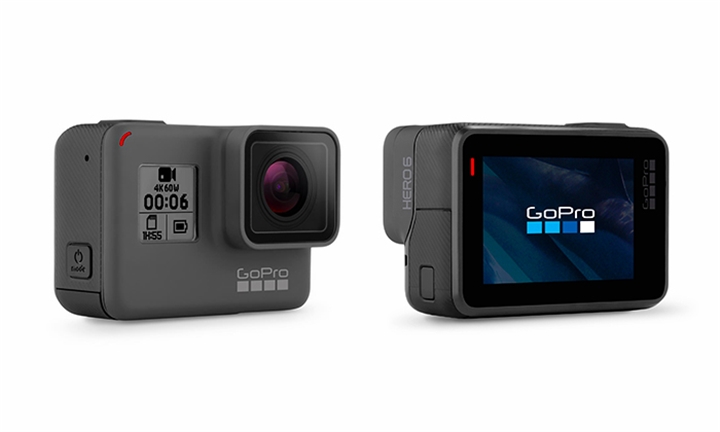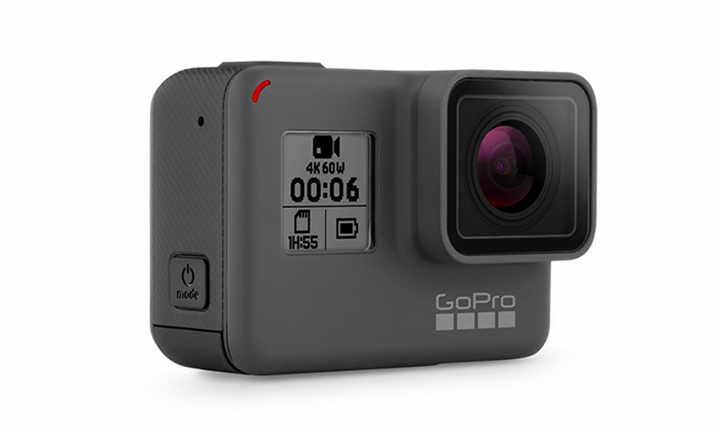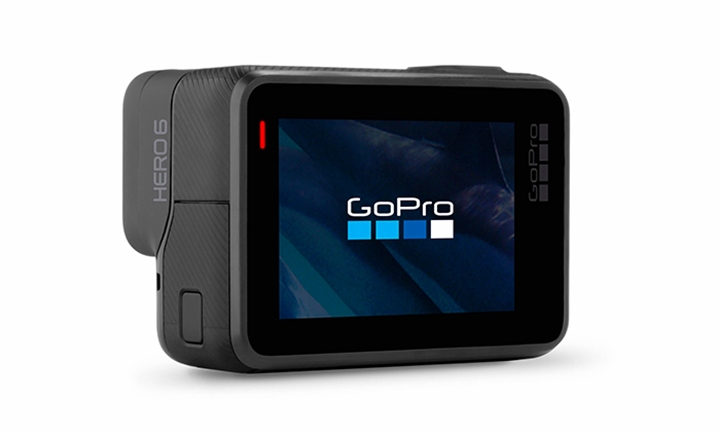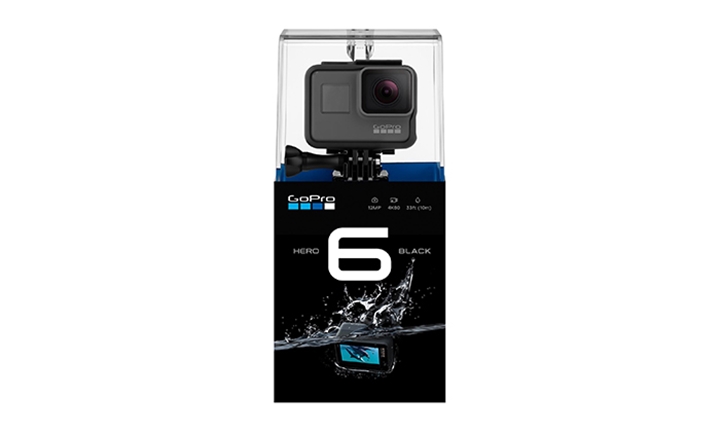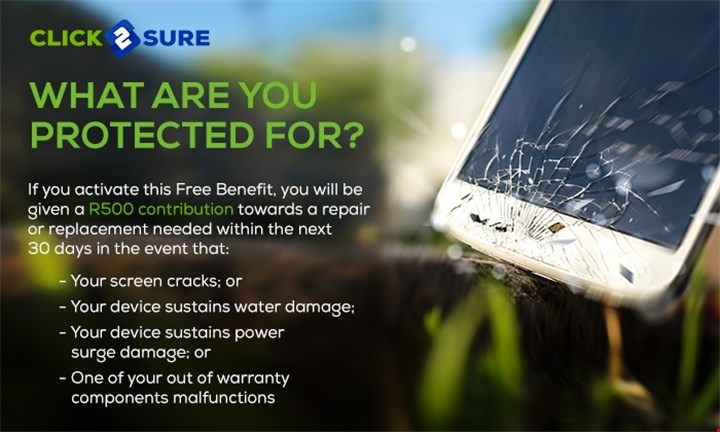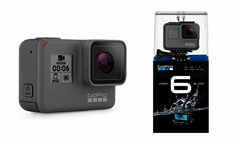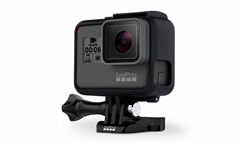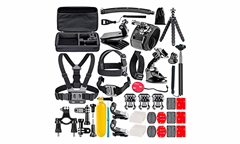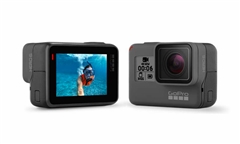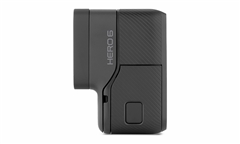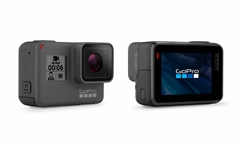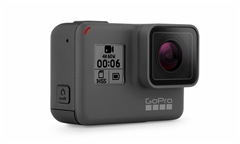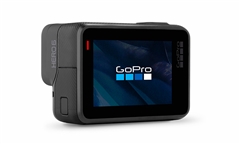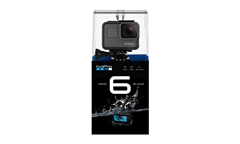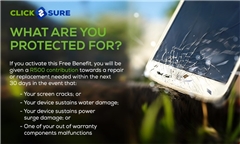 Built on the existing form-factor of the HERO5 Black, the GoPro HERO6 Black action camera provides more processing power than the preceding model, while keeping to a familiar design. The optimized GP1 processor brings higher frame rates in 4K, 2.7K, and 1080p HD resolutions. Where previous models maxed out at 30 fps in 4K, the HERO6 Black can muster 60 fps for rendering smooth motion or even slow motion in timelines with slower frame rates. Other processor-intensive tasks, such as image stabilization, have also been improved in the HERO6.
Like the HERO5 Black before it, the HERO6 Black's rugged, rubberized, adventure-ready exterior is resistant to the elements and waterproof to 33' without a housing. Those with a penchant for diving can go deeper still with the separately available Super Suit housing. What would a GoPro be without mounting options? For starters, the Frame, which features the GoPro standard 2-prong accessory interface, is included along with a mounting buckle quick-release for The Frame and two adhesive mounts (one curved and one straight). Other accessories such as handlebar mounts, selfie sticks, and suction cups, for creative placement of the HERO6 Black are available separately.
The rear side of the camera is dominated by a 2" touchscreen LCD for quickly navigating menus. Once your settings are locked in, the classic one-button interface can take over for quickly starting and stopping recording and changing settings on-the-fly. If your hands are occupied, simple voice commands can start and stop recording, take a photo, or burst of photos, and more.
Video Recording Modes
Select the desired resolution to fit your project. Record in UHD 4K resolution up to 60 fps or switch to lower resolutions such as 1080p and 720p for access to higher frame rates, more FOV (Field of View) options, and electronic stabilisation. In 2.7K widescreen and lower resolutions, for instance, narrower FOV options open up, including Medium, Narrow, and the new Linear mode (only available in 2.7K and 1080p settings), which corrects the lens's barrel distortion. All video recording modes can be as simple or advanced as you want them to be. If you only want to ensure that a shot is captured, auto-exposure is at your disposal. For those who are shooting less off-the-cuff footage and want complete control, manual control of exposure is also available. Audio for video is recorded using three microphones. In normal conditions, the HERO6 Black will process the audio for a stereo signal. If high winds start affecting the audio, the HERO6 Black can intuit which microphone is picking up the best sound and automatically switch to that microphone in real-time to filter out any excess wind noise. While the audio will only be in mono, you will know that you're getting the highest possible audio quality.
Photo Modes
Raw File Option: In addition to standard JPEG capture, the HERO6 Black can also capture raw images in the .GPR format. Raw images offer enthusiasts or professional photographers more flexibility after the photo is taken. Raw images can be processed after-the-fact for higher quality output.
WDR Mode: Bridging the gap between JPEG capture and raw, the WDR (Wide Dynamic Range) mode is also available. If the scene has dark shadows and bright highlights, WDR mode will retain better detail in those areas.
Burst Mode: Bursts of photos can be taken during high-action sequences to ensure that you capture the moment. The camera's buffer can fit up to 30 photos from a single burst, and burst duration can be set from six seconds to one second, effectively offering a 30 fps burst of 12MP photos.
Time-Lapse Mode: Record clouds floating by, traffic snaking through cityscapes, or stars and constellations tracing their way across the sky with the time-lapse mode. Set your interval from a picture every 1/2 second to every minute for different effects.
Supports 4K60, 2.7K120, 1080p240 Video
Capture 12MP Photos at 30 fps
Ultra-Wide-Angle Glass Lens
Wi-Fi for Remote Monitoring and Control
Interval Capture for Time-Lapse
Linear Video Mode Corrects Distortion
Flat and Curved Adhesive Mounts Included
Image Stabilization

Digital
Waterproof Depth Rating

33.0' / 10.0 m (Camera)
White Balance Modes

Not specified by manufacturer
Outputs

1 x Micro-HDMI (Type-D)
Specifications GoPro Hero 6
Recording Media
microSD/HC/XC
Video Format

3840 x 2880 at 24, 25, 30 fps (60, 78 Mbps MP4)
3840 x 2160p at 24, 25, 30, 50, 60 fps (60, 78 Mbps MP4)
2704 x 2028p at 24, 25, 30, 50, 60 fps (MP4)
2704 x 1520p at 24, 25, 30, 50, 60, 100, 120 fps (MP4)
1920 x 1440p at 24, 25, 30, 50, 60 fps (MP4)
1920 x 1080p at 24, 25, 30, 50, 60, 100, 120, 240 fps
1280 x 720 at 50, 60 fps (MP4)
Still Image Resolution

RAW: 12 Megapixel
Channels

2.0-Channel Stereo
Burst Photo

30 Photos / 1 Second
About GoPro 50-in-1 Accessory Kit
Mount plate can rotate 360 degrees and can be locked using a push button. Strap is elastic and made with breathable material which ensures comfort when wearing it. Free your hands while cycling, surfing etc. Mount your camera flat against your wrist, adjust the recording angle for your convenience.
1 x 360-degree Rotation Clip
1 x Insurance Tether Straps
1 x Wrist Mount with Screw
2 x Surface J-Hook Buckle
Click2Sure 30 Day Free Cover
Hyperli has teamed up with Click2Sure to offer you a FREE 30 day Protection Plan. If you've purchased an eligible product, we'll send you an email within 24 hours from which you can activate the 30 day benefit. If you sign up and anything happens to your device during the 30 days, you may claim a R500 contribution towards a repair in the event that:
Your device sustains accidental damage

Your device sustains water damage

One of the out of warranty components malfunctions
Click here for more information.
Like the sound of being covered? Once you've activated your free benefit, you can choose to upgrade to an affordable protection plan. Click
here
for more information.
• Delivery for this product will occur within 5-7 working days.
• Enter your daytime delivery address during checkout.
• We do not deliver to Postnet Suites, Private Bags or Private Boxes.
• No further action required.
• Delivery address cannot be changed after purchase has been made.
• If you are expecting more than one item, they may arrive separately as they might be delivered directly from the supplier.
• Standard Returns and Refunds Policy applies, for more information check https://www.hyperli.com/returns-and-refunds
Click2Sure 30 Day Free Cover:
1. The Click2Sure Protection Plan is a limited protection plan which applies only for 30 days.
2. For the Click2Sure Protection Plan to apply, you must activate and sign up for the benefit from the post-purchase email which we have sent you.
3. The benefit is free. You will not be required to pay anything for the benefit. When the benefit expires, nothing obliges you to upgrade to a Click2Sure protection plan.
4. To claim the benefit, you must lodge a claim from your Click2Sure online account. When the benefit expires, nothing obliges you to maintain your Click2Sure account.
5. If you have purchased an eligible product but you have not received an email from us, please let us know at support@hyperli.com