Enduring Woman's Silicone Ring 3 Pack for R299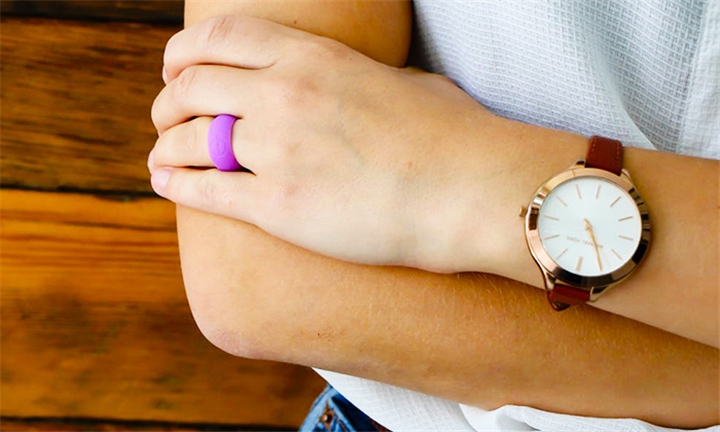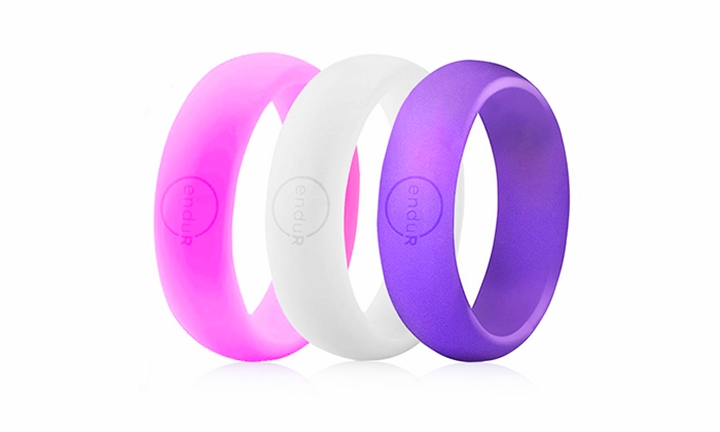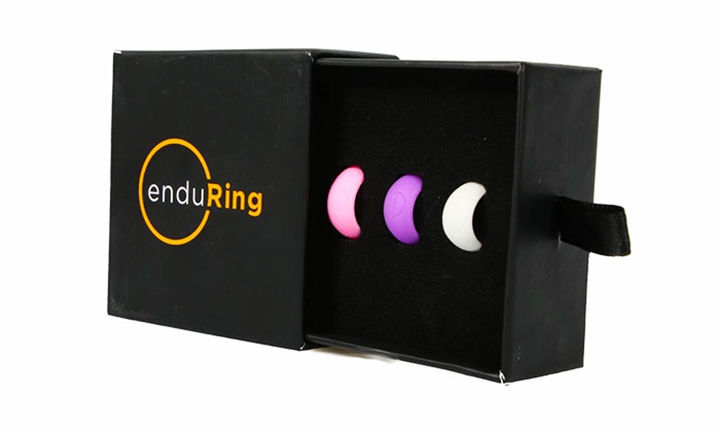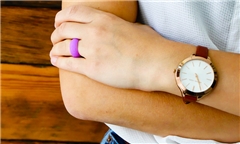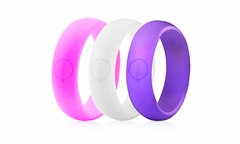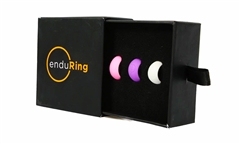 About

Let's face it, traditional wedding rings get in the way of EVERYTHING! Sports, fun, play, swimming, exercise, work, your job and everything in between. The world needs something different, people deserve a better ring…
Product Features
Enduring comes in a pack of three different colour rings to suit your mood, enclosed in an elegant box.

Enduring uses only pure medical grade quality silicone. This ensures optimum comfort with a soft, smooth, and pliable fit with no hard edges

The proprietary silicone blend withstands the toughest weather conditions without cracking or drying out.

Each ring breaks away at 20kg of pressure for safety.

Each Enduring Ring comes with a Lifetime Guarantee.
Product Specifications
To ensure a proper fit, your silicone ring should be able to spin on your finger, and yet not fall off when you shake your hand.

Measure inside the ring for diameter.
Ring Sizes
Size 7 =17.3mm

Size 8 =18.1mm

Size 9 =18.9mm

Size 10 =19.8mm

Size 11 = 20.6mm

Size 12 =21.4mm
Delivery for this product will occur within 5-7 working days.

Enter your daytime delivery address during checkout.

We do not deliver to Postnet Suites, Private Bags or Private Boxes.

No further action required.

Delivery address cannot be changed after purchase has been made.

If you are expecting more than one item, they may arrive separately as they might be delivered directly from the supplier.

Standard Returns and Refunds Policy applies, for more information check https://www.hyperli.com/returns-and-refunds
In a Nutshell
Let's face it, traditional wedding rings get in the way of EVERYTHING!