Counselling Skills Diploma with e-Careers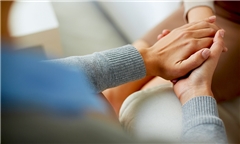 Are you looking for an opportunity in personal development, or want to acquire or improve your existing "helping skills" in a professional or voluntary position?
Embark on a fulfilling career or be able to offer a voluntary service to shape lives through counselling and advice. Be able to give needy people your time, attention and respect.
Gain valuable people skills, to enhance human and personal experience, which can help you to motivate your client to find their own answers whereby they become more in charge of their lives.
Why should I enroll onto this course?
An interactive programme, consisting of 6 easy-to-digest modules will equip you with essential skills, to help you to change lives positively. Be able to listen, restore self-esteem and motivate your clients to make life-changing decisions. You can gain all this by studying from anywhere, at a pace that suits you, making this course very flexible and easy to fit around all your other commitments.
What's the Deal?
Counselling skills diploma – R259 (valued at R2530)
Key Learning Points
This course will prepare you with skills to explore the feelings and emotions of your clients, reduce their confusion, and enable them to cope with challenges.
Understand the basic concept of counselling.

Understand the role of the counsellor in the counselling environment.

Identify the role of active listening in the counselling environment and the skills that are involved with it.

Explore the tasks required of the counsellor in an interview situation and their importance in the first interview.

Identify the skills, which are essential to establishing the counsellor/client relationship, and learn how these qualities may be developed.

Learn the concept of non-directive counselling.

Understand the importance of empathy and its importance for building relationships.

Understand what is meant by trial and error.

Identify useful motivational skills.

Discover the factors that make the best counsellors.

Identify the role of the counsellor in understanding the client's motivational levels.

Explore the questions a counsellor can use to explicit self-motivating statements from the client.

Recognise the counsellors' roadblocks to communication.

Recognise grief and bereavement listing the different forms/reactions to grief.

Understand the person's feeling in the time of grief in either normal or violent circumstances.

Understand the importance of how grief and the grieving person should be managed.

Look at the two categories that stress symptoms may be divided into.

Look at the issues of depression as well as what symptoms may manifest from the illness.

Identify how negative thinking may be turned into positivity leading onto restoring self-esteem of the depressed client.
Advantages of this Course
No pre-requisite

You will gain a prestigious Diploma recognised by industry leaders

Readily available for you to access online from anywhere

You can enhance your current career status by adding this qualification to your portfolio

At the end of each unit there is a multiple choice question assessment, which is a great way to help you remember the main points of each lesson and confirmation that you have retained the essential knowledge
Units of Study
Definition

Vocabulary of counselling

Listening skills

Counselling relationships

Motivation skills

Decision making

Grief & bereavement

Stress, anxiety & depression

Restoring self esteem

Eliciting self motivation
Course link: https://www.e-careers.courses/business-work/stress-mental-wellbeing/counselling-skills-diploma
Validity: The deal is valid until 31 December 2019.
Redemption: To redeem: visit https://www.e-careers.courses

Enter your voucher code and click "Redeem".

Enter your details and your email address, and you will receive an email with instructions on how to access the course within three working days of redemption.

Browser settings need to be changed when using a Mac, information found here - https://www.e-careers.courses/faqs

Customer service support 24/5 via telephone, email and online chat.

12 months unlimited access to course content.

Training runs on any Flash based computer.

Hyperli does not cover additional tax, service charge or gratuity.

Picture displayed is only a representation.

Subject to availability.

One voucher per person; one additional may be bought as a gift.
In a Nutshell
Validity: The deal is valid until 31 December 2019. Redemption: To redeem: visit https://www.e-careers.courses Enter your voucher code and click "Redeem".