Cognitive Behavioural Therapy Diploma with e-Careers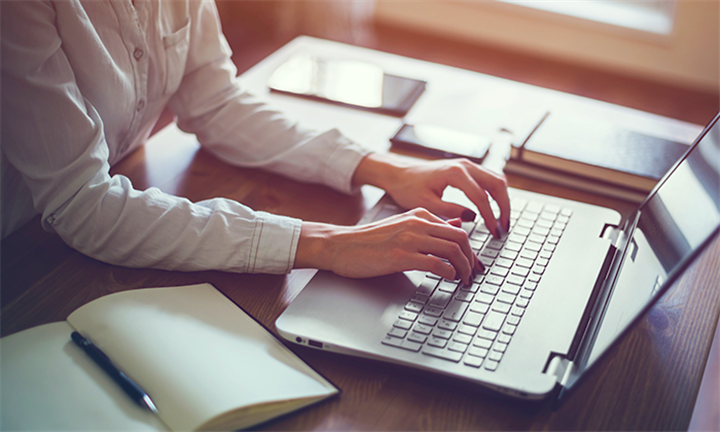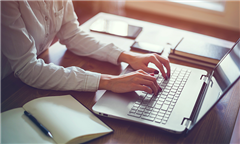 If you have decided to embark on a new career in human behaviour and psychology, or wish to add another skill to your existing professional portfolio, then this online course is the perfect starting point.
What sort of job will it lead to?
This sought-after, professional qualification, will undoubtedly furnish you with comprehensive learning to ensure that you will meet the National Occupational Standards for Counselling.
The training from this course is also designed to equip you with the necessary knowledge to be able to use the therapy with clients in a professional practice.
Why should I enrol onto this course?
An informative, self-paced programme that is organised into 24 easy-to-digest modules, which promise to equip you with life changing techniques and methods to make that positive difference to a life. It's so flexible that you can fit studying around your current commitments with ease.
What's the Deal?
Cognitive behavioural therapy diploma – R399 (valued at R3557)
Key Learning Points
This course will help teach anyone who is new to the field as well as existing therapists to carry out counseling work within the context of Cognitive Behavioural Training.
Learn what CBT is?

Learn about levels of change.

Understand what counselling is, learn how to build relationships with your clients.

Go one step further with advanced counselling.

Discover the importance of professionalism and remaining up-to-date with evidenced research, techniques and skills.

Evaluate customer service and client confidentiality.

Gain an understanding of Developmental Psychology Models.

Explore the underpinning theories and concepts of psychodynamic theory.

Learn the theory behind humanism.

Learn the different Types of CBT 1.

Identify the more general systems and techniques, that are very much CBT rather than allied techniques.

Discuss the role of coaching and goal setting in CBT.

Establish how to assess seriousness, complexity and determine referrals.

Identify CBT for depression and anxiety.

Look at ways of managing depression over methods of medical treatment.

Understand how CBT can be used to resolve relationship issues.

Explore Complementary CBT Techniques such as relaxation and NLP (Neuro Linguistic Programming).

Learn various CBT Forms and methods for other issues.

Gain an insight into Anger and Stress Management, including looking at causes and ways to alleviate.

Learn how to successfully prepare yourself to set up your own practice.
Advantages of this Course
Readily available for you to access online from anywhere.

You can enhance your current career status by adding this qualification to your portfolio.

No pre-requisite.

At the end of each unit there is a multiple choice question assessment, which is a great way to help you remember the main points of each lesson and confirmation that you have retained the essential knowledge.

Once you have completed the course, you will be equipped with valuable knowledge to find employment, boost your current status, or you could take your dream further and look to set up your own business within the field.
What is CBT

Levels of change

Counselling

Counselling 2: Basic Methods and Basic Counselling Skills

Developmental Psychology

Psychotherapy (psychodynamic methods and history)

Humanism

Cognitive Behavioural Change (CBT) Part 1

Cognitive Behavioural Therapy Part 2

Cognitive Behavioural Therapy Part 3

Cognitive Behavioural Therapy – Practical methods

Coaching – Philosophy

Coaching – Planning

Coaching – Mind Sets

Referral and Assessing Seriousness

CBT for Depression and Anxiety 1: Working with Minor Emotional issues

CBT for Depression and Anxiety 2: Working with more serious Emotional issues

CBT for Depression and Anxiety 3: Managing depression, NEAD, Early warning systems, Bi Polar, Personality disorders. Management and cooperation with professionals

CBT for relationships

Complementary CBT Techniques 1

Complementary CBT Techniques 2

CBT forms and method for other issues

Anger and Stress Management Training

Professional Practice
Valid until 31 December 2019.

Redemption: To redeem: e-careers.com/redeem-voucher.

Enter your voucher code and click "Redeem".

Enter your details and your email address.

You will receive an email with instructions on how to access the course within three working days of redemption.

Further Information: Customer service support 24/5 via telephone, email and online chat.

12 months unlimited access to course content.

Training runs on any Flash based computer. Hyperli does not cover additional tax, service charge or gratuity.

Picture displayed is only a representation.

Subject to availability.

One voucher per person; one additional may be bought as a gift.
In a Nutshell
Valid until 31 December 2019. Redemption: To redeem: e-careers.com/redeem-voucher. Enter your voucher code and click "Redeem".