Cisco Complete Network Certification Training with e-Careers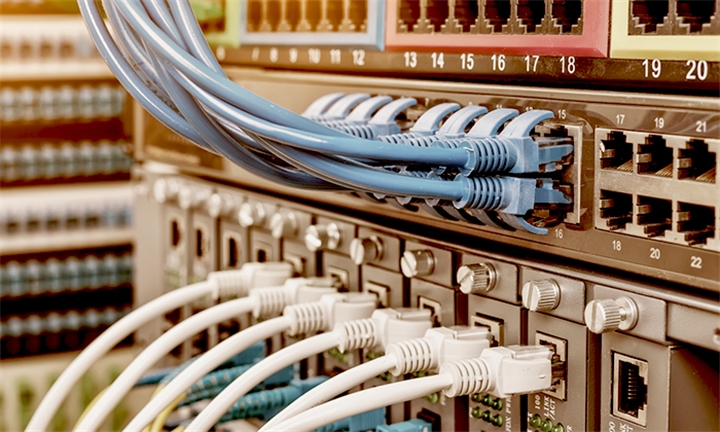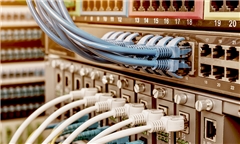 Explore and master the advanced networking techniques required to achieve CCNA and CCNP qualifications with this value bundle. Offering access to all the training modules required to sit the Cisco CCNA and CCNP accreditation exams, and to demonstrate complete mastery of a modern computer network.
What's the Deal?
Cisco Complete Network Certification Training – R599 (valued at R9120)
The Cisco Complete Network Certification Training bundle will be of specific interest to:
IT engineers and network professionals needing to improve their technical skills in order to maintain corporate networks for maximum efficiency, reliability and security.

Administrators looking to use the available Cisco tools to simplify management of their networked resources.

IT professionals looking for globally-recognised qualifications that prove their computer hardware and networking skills.

System administrators who need Cisco specialist training that teaches core networking concepts, and how to apply them.
By selecting the Complete Network Certification package, students have access to training materials for both Cisco qualifications. Using a blend of instructor-led videos and self-assessment tools, students will learn skills that can be immediately applied to improve their corporate network and job opportunities.
In addition, students will gain the necessary knowledge and skills required to master switching, routing and device interconnection. Engineers and administrators can then build VLANs, WANs, and WiFi networks to support advanced applications, such as Unified Communications (UC).
Key Learning Points
The Cisco Complete Network Certification bundle gives network administrators and engineers access to all the materials they need to both boost their knowledge levels and to prepare for the Cisco CCENT, CCNA and CCNP exams, as well as the Voice and Security specialisations.
As well as teaching delegates the fundamentals of IP networking protocols, the bundle will help delegates:
Understand, design and deploy secure wireless networks built using Cisco technologies.

Understanding interconnecting devices and the correct configuration of switches and routers to improve network traffic flow and throughput.

Using Cisco IOS network security tools to mitigate threats and prevent network intrusion.

Build a scalable network using NAT and PAT to meet the need of a growing business.

Planning and deploying a Unified Communications network, and using advanced tools and settings to assist with administration.

Maintaining and troubleshooting IPv4 and IPv6 networks.

How Spanning Tree protocol and Etherchannel can be applied to add further network functionality and resilience.

Applying Layer 3 redundancy protocols to improve network resilience and reduce service failures.
Advantages of this Course
Upon completion of each module in the Cisco Complete Network Certification Training bundle, network engineers, security administrators and technicians will have a complete understanding of building, maintaining and securing a Cisco-based network. Students will also be fully prepared to sit then CCENT, CCNA and CCNP certifications exams. Other benefits include:
Learning the skills required to properly design, build and manage a Cisco-based network.

Fully understand the principles of network switching and routing, and the correct implementation of both.

Extending network protocols to support advanced IP uses including VoIP, video and Unified Communications.

Apply Cisco best practice principles to real-world scenarios.

Using IOS and other Cisco security tools and principles to protect corporate network resources and data.

A significant advantage in terms of skills and experience over less qualified employees and candidates.
As well as being prepared to sit the CCENT, CCNA and CCNP qualifications, the new skills and knowledge will also help improve the employment prospects of participants; the Cisco qualifications are widely regarded as the gold standard for networking certification available today.
Units of Study
Cisco 300-115: CCNP - SWITCH - Routing and Switching

Cisco 300-135: CCNP - TSHOOT - Troubleshooting and Maintaining Cisco IP Networks

Cisco 300-101: CCNP - ROUTE - Implementing Cisco IP Routing

Cisco 640-864: CCDA Cisco Certified Design Associate

Cisco 210-260 IINS: Implementing Cisco Network Security

Cisco 200-105 ICND2: Interconnecting Cisco Networking Devices Part 2

Cisco 100-105 ICND1 Interconnecting Cisco Network Devices Part 1

Cisco 640-461: CCNA Voice - ICOMM v8.0 - Cisco Voice and Unified Communications Administration

Cisco 200-355: Implementing Cisco Wireless Network Fundamentals
Course Link: https://www.e-careers.courses/it-networking-cyber-security/cisco/cisco-complete-network-certification-training
Validity: The deal is valid until 31 December 2020.

Redemption: To redeem:

https://www.e-careers.courses/

Enter your voucher code and click "Redeem"

Enter your details and your email address.

You will receive an email with instructions on how to access the course within three working days of redemption.

Customer service support 24/5 via telephone: +44 (0) 203 198 7700, email: Info@e-careers.com and online chat.

12 months unlimited access to course content.

Training runs on any Flash based computer. Hyperli does not cover additional tax, service charge or gratuity.

Picture displayed is only a representation.

Subject to availability.

One voucher per person; one additional may be bought as a gift.

Compatibility: Windows, Mac, iPhone, iPad, Android

This course has been fully approved and accessed by IVCAS (Independent Vocational Course Appraisal Service).

No software included.

Course completion certificate included.

Browser settings need to be changed when using a Mac.

Information found here

https://www.e-careers.courses/faqs
In a Nutshell
Valid until 31 December 2020. Redemption: To redeem: https://www.e-careers.courses/ Enter your voucher code and click "Redeem"