Choice of Pamper Package for Two at Spa Rejuvenesce
Kenwyn
Sold Out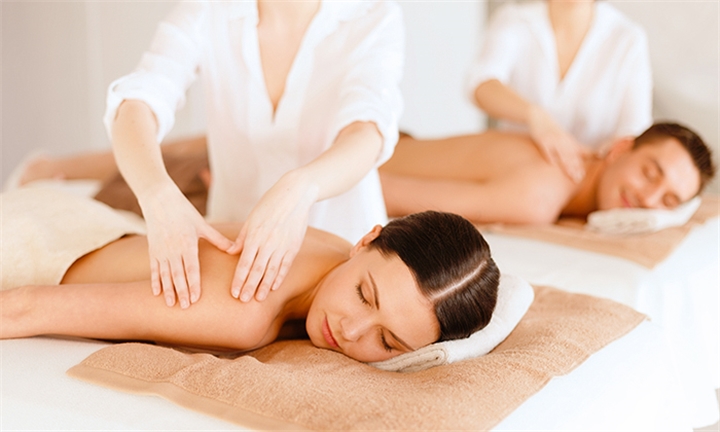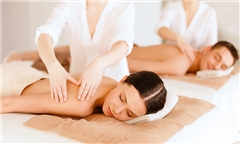 Helping you find your solace, Spa Rejuvenesce is a tranquil day spa where harmony and serenity meet to restore and rejuvenate the body and mind.
Situated in the leafy and peaceful suburb of Kenwyn, Spa Rejuvenesce offers personalised treatments and spa journeys that are conducted by a team of qualified practitioners that guarantee holistic wellness.
The day spa consists of two large couple's rooms, a wax room, sauna and Bali room as well as pool area. Upon arrival, guests have access to infused mint and lemon water before treatment commences.
Relax, breathe deeply and leave all your thoughts and worries behind!
Summer package for two – R699 (valued at R1900)

Serenity package for two – R899 (valued at R2620)
Full body deep tissue massage

Fruit peels facial with anti-aging/hydrating mask

Foot and leg treatment
Treatment Time: 2 hours 15 minutes
Serenity package includes:
Full body deep tissue massage

Indian head and decollete massage

Fruit peels facial with anti-aging/hydrating mask

Lemon and lime body mask with light massage

Foot and leg treatment
Treatment Time: 2 hours 45 minutes
Fruit Peels/AHA peels encourage cell turnover to help fade surface imperfections, fine lines and wrinkles associated with aging skin. Fruit acid peels are relatively gentle, treatments must be repeated to achieve the desired results.
5 main Benefits Includes:
Revive skin by improving blood circulation therefore produces new cells.

Moisturiser – The enzymes in the fruit Peel naturally moisturises the skin leaving it baby soft and supple.

Blemish control-fades marks and blemishes.

Exfoliates gently to remove trapped impurities and leaves skin gorgeous.

Deep Cleansing- unclog stubborn pores whilst acne, blackheads and pimples are kept controlled.
Repeat of the Peels is essential to achieve the above benefits.
Psychological Benefits of Massage
Fear, anticipation and worry are contributing factors that have a negative effect to the body.Therefore massage therapy can reverse those psychological conditions by helping to lower blood pressure and heart rate.Regular massage sessions can effectively remove the original fear.
During massages, endorphins are released into the bloodstream, elevating moods. Massage also can stimulate pain blockers and reduce the feelings associated with chronic pain.
Most people find a massage very relaxing. The environment prepared by the massage therapist is typically soothing and calm, often filled with soft music and the healing fragrance of various aromatherapy scents from candles or diffusers.
While massage can be very relaxing, the movement of certain massage strokes can energise the client and increase concentration and mental acuity.
We also offer specialised facial threading, IPL laser hair removal, manicure and pedicure incl removal of corns calluses and ingrown toenails. Hair treatments including Full Colour, highlights, protein treatments, relaxers etc.
Validity: The deal is valid for three months from date of purchase.

Bookings: Call 021 797 9975, WhatsApp 072 400 1620 or email sparejuvenesce@gmail.com.

Walk-ins are welcome.

Operating hours: Tuesday to Friday (10h00 – 19h00) & Saturday (09h00 – 17h00)

Closed on all public holidays except 16 December 2017.

Valid for the option purchased only – subject to availability.

48-hour cancellation policy applies.

No-shows forfeit Hyperli voucher.
To ensure a calming and successful treatment, please let our spa staff know if you have any particular medical issues, including any conditions and allergies you may have, prior to your appointment. This information will help us provide you the best, safest experience possible.
Treatments chosen are reserved especially for you, so in the event you have to postpone or cancel an appointment, please advise us at least 24 hours in advance. If you fail to cancel your appointment, a 100% fee is applicable.
We advise that all guests arrive at Spa reception at least 10 minutes prior to their scheduled appointment to ensure a smooth and relaxing transition.
If you are late for your appointment, please be aware that your treatment time will be reduced accordingly, while the treatment's full price will still apply.
In order to provide an appropriate atmosphere, we kindly ask all visitors to keep noise levels to a minimum and to not use their mobile phones during the duration of their visit.
Please note that smoking is also strictly prohibited throughout the spa.
In a Nutshell
The deal is valid for three months from date of purchase. Booking essential: Call 021 797 9975. Operating hours: Tuesday to Friday (10h00 – 19h00) & Saturday (09h00 – 17h00) 48-hour cancellation policy applies.