Certificate in Excel 365 Essentials at E-courses4you Limited
Multiple Locations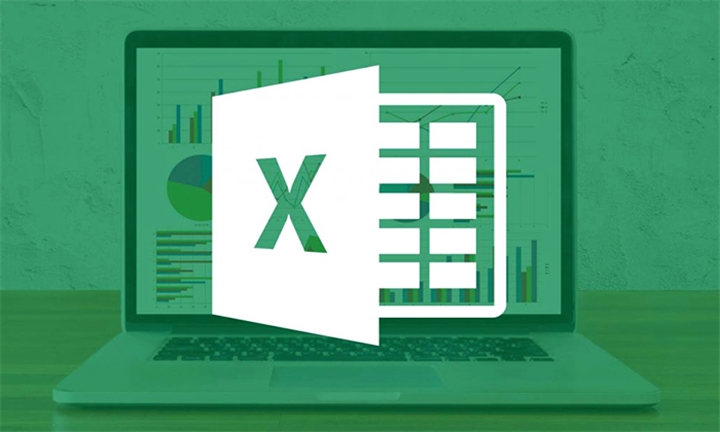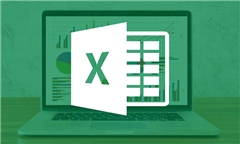 What is Microsoft Excel?
Microsoft Excel is a computer application from the extremely popular Microsoft Office suite. It allows you to create spreadsheets, calculate data, create graphs and much more..
Who is this course for?
A recent study reported in the Wall Street Journal found that a massive 78% of middle-skill jobs now require digital skills like Excel and Word. As well as that, jobs that require said skills also pay 13% more than those that don't. This course is perfect for those who are not familiar with the software and hope to learn and gain a general understanding of its essential features and what it can be used for.
What's the deal?
Certificate in Excel 365 Essentials – R136 (valued at R5081)
What you will learn:
Opening and Closing Excel

Your First Worksheet

Working with Excel Files

Viewing Excel Data

Printing Excel Data

Much more..
Course Content:
Module One: Getting Started

By the end of this course, you should be able to:

Open and close spreadsheets

Understand the Office 365 web interface, including the home page, the team site, and the shared documents list

Understand the Excel 365 browser interface

Upload a spreadsheet to the Shared Documents library

Differentiate between worksheets, workbooks, rows, columns, and cells

Download and reload workbooks

Use the Find Command

Save a Copy

Open in Editing View

Open the spreadsheet in the Excel desktop application for more advanced features

Understand saving and collaborating

Create a new file

Enter labels and values

Edit data

Use the Wrap Command

Use cut, copy, and paste

Use Undo and redo

Add rows and columns

Delete cells

Understand shortcuts

Build, copy and edit formulas

Use absolute referencing appropriately

Understand the difference between Formulas and Functions

Use basic Excel functions, including SUM, AVERAGE, MAX, and MIN

Understand Autocomplete

Sort and filter data

Collaborate with others on a spreadsheet

Refresh and recalculate data

Format text and numbers

Use alignment options

Apply borders and fill color

Insert and work with Tables

Insert and work with Charts

Insert links

Module Two: Welcome to Office 365 Web Apps

The Home Page

The Team Site

Shared Documents

Uploading a Spreadsheet

Module Three: Worksheets and Workbooks

Opening a Spreadsheet

Overview of the Reading View

Understanding Worksheets vs. Workbooks

Downloading and Reloading

Closing Spreadsheets

Module Four: Working with Excel Files

Using the Find Command

Saving a Copy

Editing in Browser

The Excel Web App Interface

Opening in Excel

Module Five: Editing in the Browser (one)

About Saving and Save As

A New File and AutoSaving

Entering Data

Editing Data

Using the Wrap Command

Module Six: Editing in the Browser (two)

Cut, Copy, and Paste

Using Undo and Redo

Adding Rows and Columns

Deleting Cells

Using Timesaving Shortcuts

Module Seven: Building Formulas

The Math Basics of Excel

Building a Formula

Editing a Formula

Copying a Formula

Relative vs. Absolute References

Module Eight: Understanding Functions

Formulas vs. Functions

Using the SUM Function

Using Other Basic Excel Functions

Using AutoComplete

Module Nine: Working with Data

Sorting Data

Filtering Data

About Collaborating

About Refreshing External Data

Module Ten: Formatting Your Data

Changing the Appearance of Text

Changing the Appearance of Numbers

Setting Alignment Options

Adding Borders

Adding Fill Color

Module Eleven: The Insert Tools

Inserting Tables

Inserting Charts

Working with Charts

Inserting Links

Module Twelve: Wrapping Up
Valid until 31st December 2020.

Link to redeem vouchers: http://e-courses4you.com/register/

No refunds or cancellations once redeemed.

Windows:

Microsoft Windows XP, or later

Modern and up to date Browser (Internet Explorer 8 or later, Firefox, Chrome, Safari)

MAC/iOS:

OSX/iOS 6 or later

Modern and up to date Browser (Firefox, Chrome, Safari)

Unlimited lifetime access.

Access anywhere, any time.

Fast effective training, written and designed by industry experts.

Track your progress with our Learning Management System.

Unlimited customer service.

Save money, time and travel costs.

Learn at your own pace and leisure.

Easier to retain knowledge and revise topics than traditional methods.
For more info:
https://e-courses4you.com/course/certificate-in-excel-365-essentials/
In a Nutshell
Valid until 31st December 2020. Link to redeem vouchers: http://e-courses4you.com/register/ No refunds or cancellations once redeemed.