Mirage Sunset Cruise
V&A Waterfront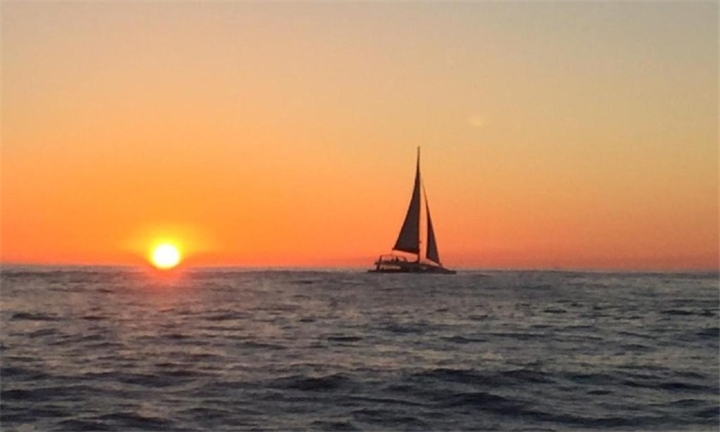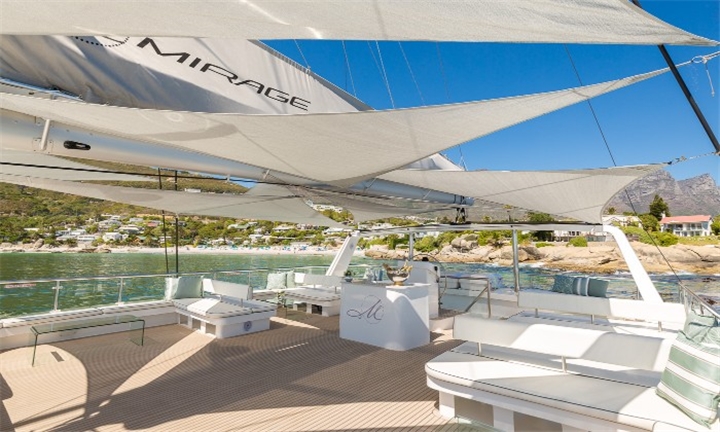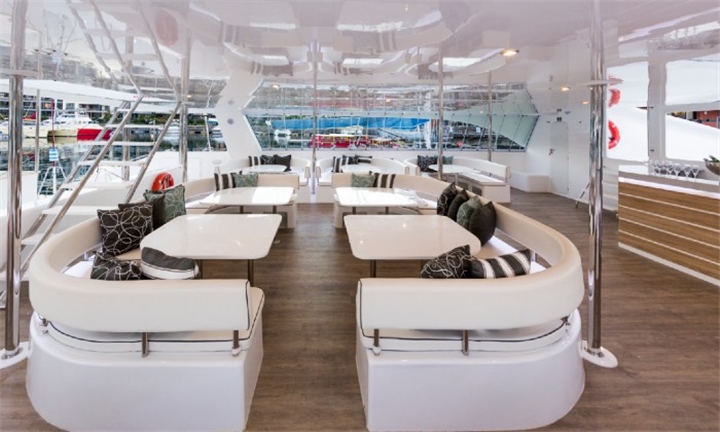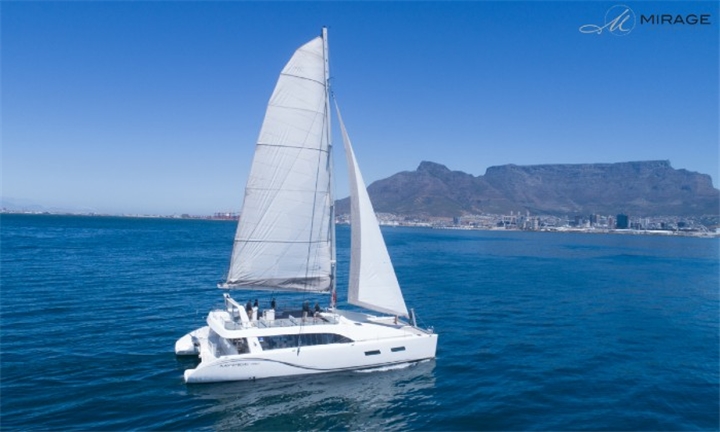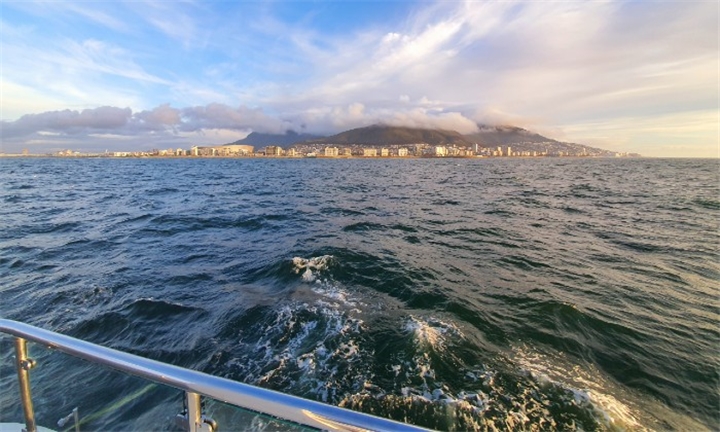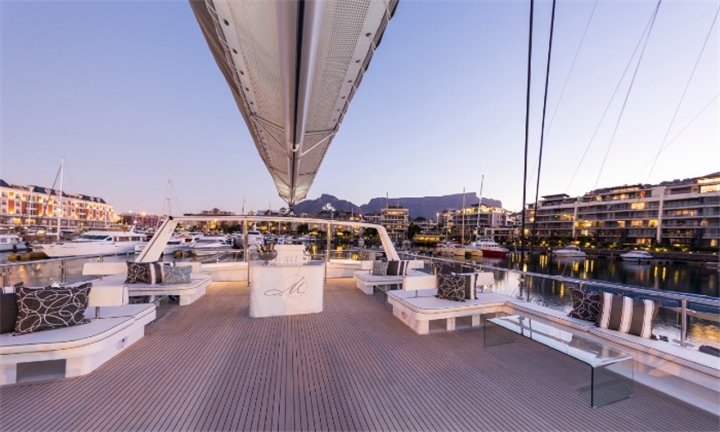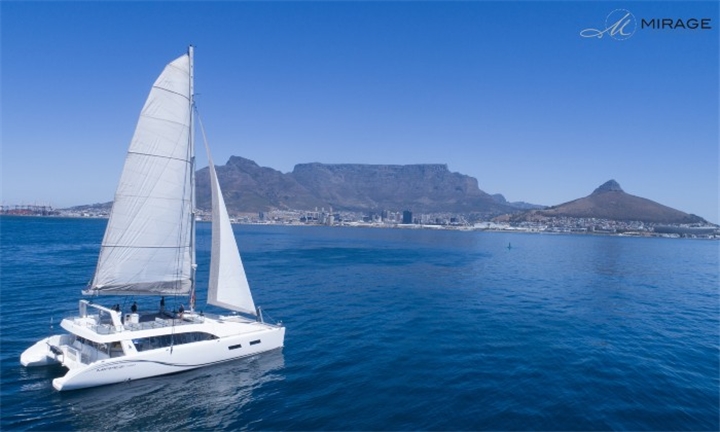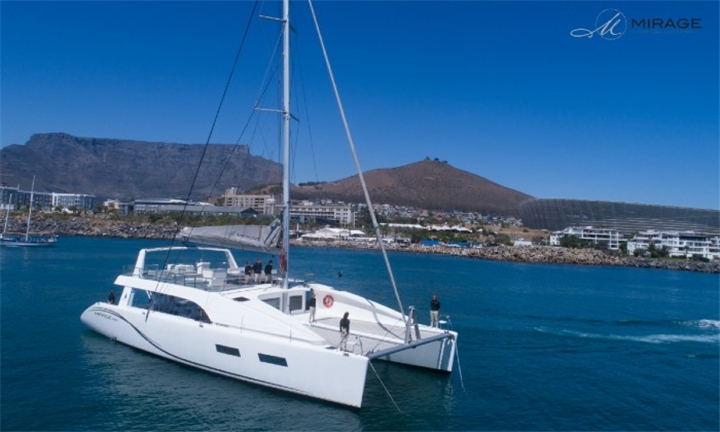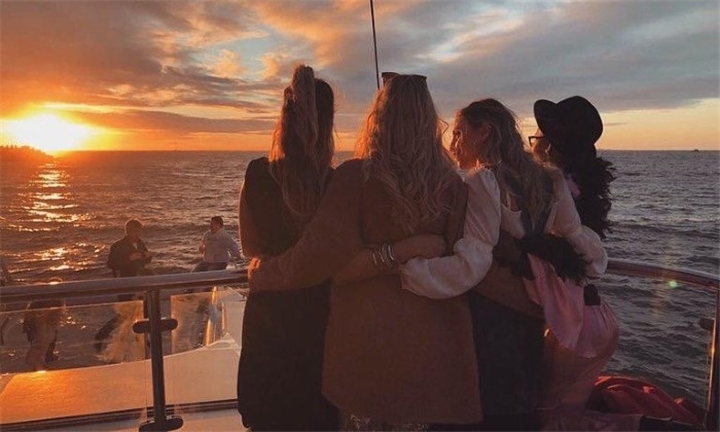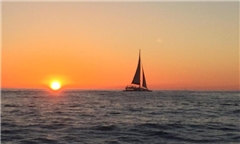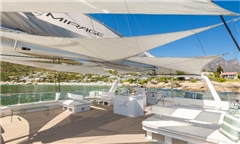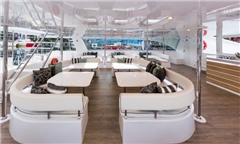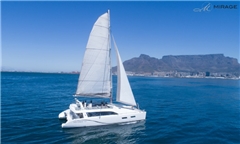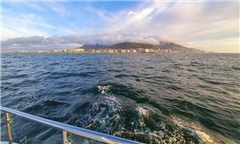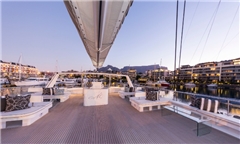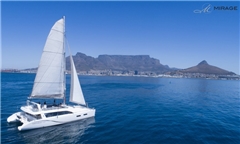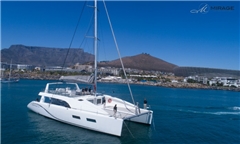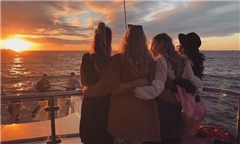 Enjoy a spectacular sunset on South Africa's biggest most luxurious yacht.
Nothing beats watching the sun go down while sipping on some local sparkling wine. Cape Town is most definitely the best location to watch the sun go down from the water. With the sure beauty of Table Mountain, this is a "must-do" when visiting Cape Town.
As you step onboard and you'll immediately see why the Mirage holds the title of being the largest and safest private yacht in the V&A Waterfront – because with a meticulously constructed, wonderfully spacious layout, and a highly trained, responsive crew to attend to your every need, you'll be able to stretch out and enjoy your sailing experience with complete peace of mind.
If you're feeling a little more adventurous, or simply want to enjoy the crisp sea air, the flybridge beckons, a perfect vantage point from which to take in unparalleled views of mountains above and dolphins below. And if you're thirsty for more extravagance, simply make your way to the full-service bar, stocked with bottled beverages and fine wines.
Mirage Sunset Cruise for 1 person

Duration: 1.5 hours
Once you have purchased your voucher, please contact the Mirage on 071 206 7319 or e-mail info@miragecatamaran.com with your Name|Surname|Contact Number|Voucher Number to confirm availability

Bookings can be confirmed 24 hours in advance

You will be required to be at the yacht to board 30min prior to departure, failure to do so the Mirage will release your booking to walk in clients on the day

If you miss your cruise time you can have the option to move to the next available time slot or the next day

The Mirage requires a minimum of 8 passengers to sail
The voucher is valid for 1 year from the date of purchase

Once you have purchased your voucher, please contact the Mirage on 071 206 7319 or e-mail info@miragecatamaran.com with your Name|Surname|Contact Number|Voucher Number to confirm availability

Bookings can be confirmed 24 hours in advance

You will be required to be at the yacht to board 30min prior to departure, failure to do so the Mirage will release your booking to walk in clients on the day

If you miss your cruise time you can have the option to move to the next available time slot or the next day

The Mirage requires a minimum of 8 passengers to sail

In the unlikely event that we have bad weather the cruise will be postponed to a future date. Only the captain will call off the cruise

A Ticket does not afford the Ticket holder the right to transport to the Venue, or parking, or merchandise, or any food or beverages at the Venue, unless otherwise stated

Tickets are not transferable and cannot be resold or offered for resale (including on-line auction sites) or used for commercial purposes including advertising, competitions, contests, sweepstakes, promotions, or used, sold or given away in conjunction with other products or services. If this condition is breached the Ticket may be cancelled without refund or compensation and the bearer of the Ticket may be refused entry or removed from the Venue

If an error is made in the price of Tickets ordered by you, you will be notified by us as soon as possible and we will give you the option to either (a) reconfirm your Ticket order at the correct price; or (b) cancel your Ticket order and receive a full refund from us

No beverages, alcoholic or non-alcoholic will be allowed onboard

Ticket may be cancelled without refund or compensation and the bearer of the Ticket may be refused entry or removed from the Venue

If an error is made in the price of Tickets ordered by you, you will be notified by us as soon as possible and we will give you the option to either (a) reconfirm your Ticket order at the correct price; or (b) cancel your Ticket order and receive a full refund from us

No beverages, alcoholic or non-alcoholic will be allowed onboard

Limited to 10 deals per customer

Unlimited deals as gifts, however, at a limit of 10 per gift recipient

EFT payments: please note that you have 24 hours after placing your order to make payment

Booking is essential and subject to availability

Present printed deal to redeem

Images may be a representation
In a Nutshell
The voucher is valid for 1 year from the date of purchase. Contact the Mirage on 071 206 7319 or e-mail info@miragecatamaran.com