Amazon Kindle 8th Gen 6" E-Reader Including 30 Day Free Cover for R1499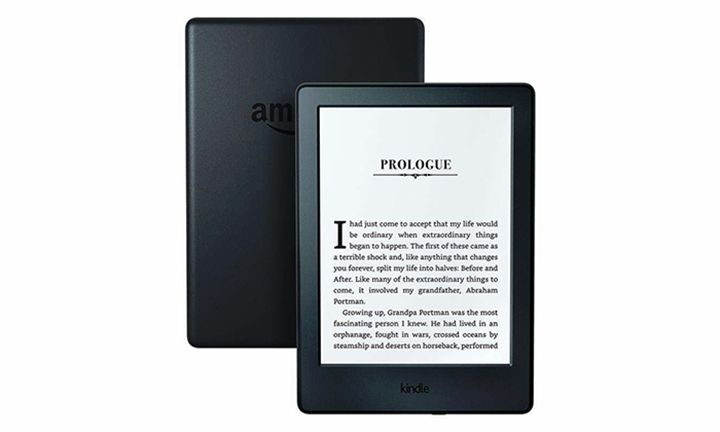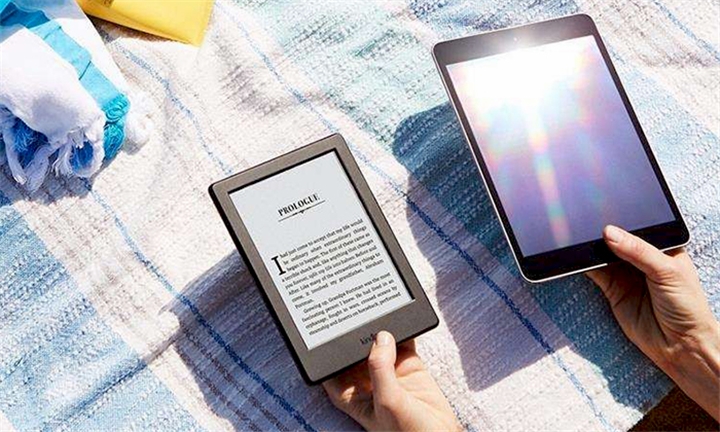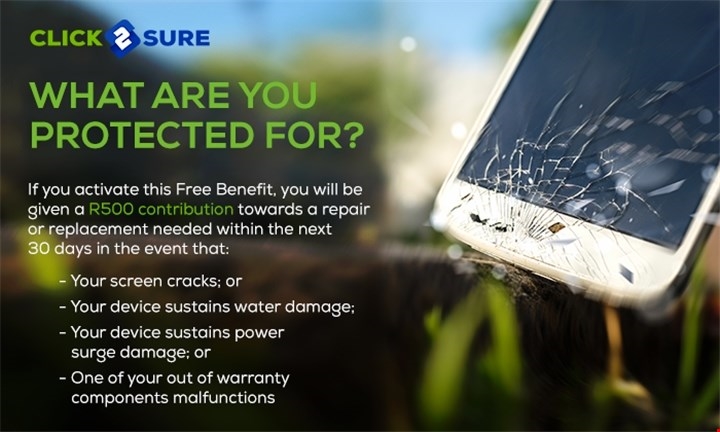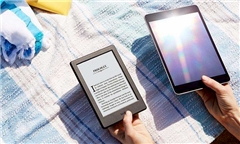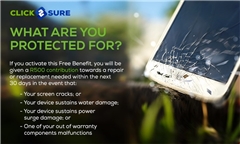 About
The 8th Gen Kindle is 11% thinner and 16% lighter than the previous generation Kindle, making it easy and comfortable to hold in one hand.
Kindle uses actual ink particles and proprietary, hand-built fonts to create crisp text similar to what you see in a physical book. The blacks and whites on the screen are uniform, improving text and image quality.
Unlike tablets, no blue light to disturb your sleep. Recent studies have shown that evening exposure to blue light from backlit screens like tablets and smartphones can suppress the body's production of melatonin, a naturally occurring hormone that helps the body fall asleep. Because the Kindle display emits no light, you can read anytime without losing sleep.
No glare in bright sunlight. Unlike reflective tablet and smartphone screens, the high contrast touchscreen display eliminates glare in any setting—even direct sunlight.
Battery lasts weeks, not hours. Kindle doesn't need power to maintain a page of text, allowing you to read for weeks on a single charge.
Thousands of books, no distractions. Kindle is designed as a dedicated e-reader. Indulge your love of reading without interruptions like email alerts and push notifications
Product details
All-new design is thinner and lighter

With built-in Audible, access the world's largest library of audiobooks. Easily switch between reading and listening on Bluetooth-enabled speakers or headphones. Available in the coming months.

Easy on your eyes—touchscreen display reads like real paper.

No screen glare, even in bright sunlight, unlike tablets.

Single battery charge lasts weeks, not hours.

Get lost in your story with no alerts or notifications.

Holds thousands of books—choose from new releases and bestsellers, or from over a million titles at $2.99 or less. Prime members read free with unlimited access to over a thousand titles.

Charge time: Fully charges in approximately 4 hours from a computer via USB cable

Display: Amazon's 6" display technology with E Ink Pearl™, 167 ppi, optimized font technology, 16-level gray scale

System requirements: None; fully wireless and doesn't require a computer to download content

On device storage: 4 GB holds thousands of books or a dozen audiobooks; Audible audiobook capacity based on average Audible audiobook size.
Supported content: Kindle Format 8 (AZW3), Kindle (AZW), TXT, PDF, unprotected MOBI, PRC natively; HTML, DOC, DOCX, JPEG, GIF, PNG, BMP through conversion

Generation: 8th generation - 2016 release
Click2Sure 30 Day Free Cover
Hyperli has teamed up with Click2Sure to offer you a FREE 30 day Protection Plan. If you've purchased an eligible product, we'll send you an email within 24 hours from which you can activate the 30 day benefit. If you sign up and anything happens to your device during the 30 days, you may claim a R500 contribution towards a repair in the event that:
Your device sustains accidental damage

Your device sustains water damage

One of the out of warranty components malfunctions
Click here for more information.
Like the sound of being covered? Once you've activated your free benefit, you can choose to upgrade to an affordable protection plan. Click here for more information.
Delivery for this product will occur within 5-7 working days.

Enter your daytime delivery address during checkout.

We do not deliver to Postnet Suites, Private Bags or Private Boxes.

No further action required.

Delivery address cannot be changed after purchase has been made.

If you are expecting more than one item, they may arrive separately as they might be delivered directly from the supplier.

Standard Returns and Refunds Policy applies, for more information check https://www.hyperli.com/returns-and-refunds
Click2Sure 30 Day Free Cover:
1. The Click2Sure Protection Plan is a limited protection plan which applies only for 30 days.
2. For the Click2Sure Protection Plan to apply, you must activate and sign up for the benefit from the post-purchase email which we have sent you.
3. The benefit is free. You will not be required to pay anything for the benefit. When the benefit expires, nothing obliges you to upgrade to a Click2Sure protection plan.
4. To claim the benefit, you must lodge a claim from your Click2Sure online account. When the benefit expires, nothing obliges you to maintain your Click2Sure account.
5. If you have purchased an eligible product but you have not received an email from us, please let us know at support@hyperli.com
In a Nutshell
The 8th Gen Kindle is 11% thinner and 16% lighter than the previous generation Kindle, making it easy and comfortable to hold in one hand. Kindle uses actual ink particles and proprietary, hand-built fonts to create crisp text similar to what you see in a physical book