7 Chakra Healing Reiki Bracelet for R199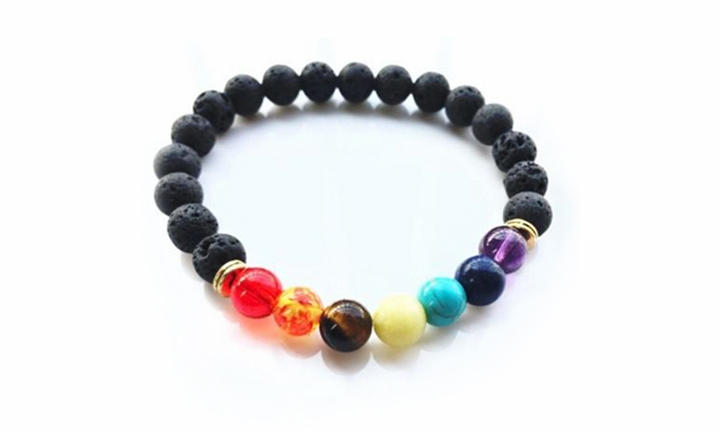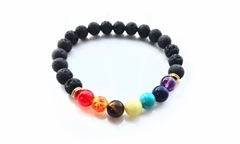 About
The beads in a chakra bracelet can be made of many materials, but the colors are very important. Each of the chakras is represented by a color — violet/white, indigo, light blues, green/pinks, yellows, orange, and reds.

Obsidian is a very protective stone, and is excellent for removing negativity and attracting love and positive vibration energy .

Black Obsidian Stone is a powerful cleanser of psychic smog created within your aura, and is a strong psychic protection stone. Obsidian is formed as lava from volcanic eruptions cools within the earth. The speed at which it cools prevents crystallization and the rock forms as solid volcanic glass. Give the gift of Positive Vibrations and Abundance to yourself and loved ones today !

Bracelet made of elastic for easy stretch and fit. Beads are synthetic

Care instructions :
Avoid contact with water: do not wear jewellery when in the swimming pool, while bathing or showering, this may tarnish the jewellery and weaken the links and strands.

Dry jewellery thoroughly, in case of exposure to water.

Avoid contact with harsh chemicals such as cleaning products and perfumed products, e.g. soap, oils, perfume, hairspray and lotions.

Always put jewellery on last as a finishing touch

Wipe jewellery clean gently with a soft cloth if necessary.


Store away in a safe place to avoid tangling and damage and do not tug or pull at the strands
Delivery for this product will occur within 5-7 working days.

Enter your daytime delivery address during checkout.

We do not deliver to Postnet Suites, Private Bags or Private Boxes.

No further action required.

Delivery address cannot be changed after purchase has been made.

If you are expecting more than one item, they may arrive separately as they might be delivered directly from the supplier.

Standard Returns and Refunds Policy applies, for more information check https://www.hyperli.com/returns-and-refunds