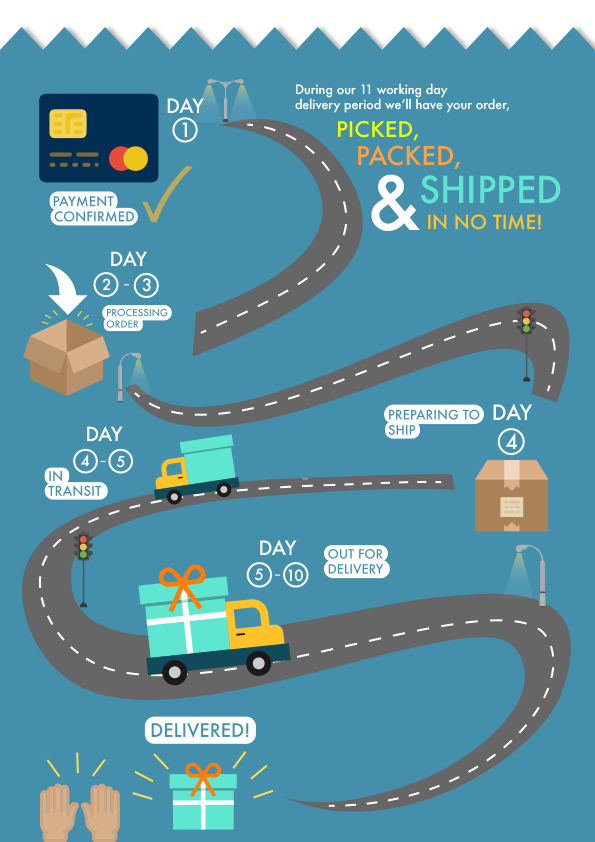 Delivery timeframes are provided in the Voucher Fine Print. During our 11 working day delivery period, we'll have your order picked, packed and shipped in no time!
Changing your order: Once you have placed your order, we are unable to make any changes to your order, including the quantity of goods ordered or the delivery address. This Clause does not impact your legal rights to cancel or any rights to return you may have for the particular purchase.
Shipping: Hyperli Goods shipping options will vary by offer. Your purchase is not eligible for shipment outside South Africa.
Title: Legal title to the Goods will transfer to you (i.e. the Goods will become your personal property) when the Goods are delivered to the delivery address you provided to us.